Discussion Starter
·
#1
·
Preparing to prep the wood before I start to get ready to begin to start the project
Here goes my first blog. This is basically a continuation of my forum question:
http://lumberjocks.com/topics/18730
I picked up the boards yesterday from a carpenter in Creedmoor, North Carolina. He told me it was from a two-story 1850's barn on his property. He also had the old beams sitting around, the hand-carved pegs from the beam's tenon's, and a board where someone was calculating profit on cotton prices and dated it 1929. Pretty cool stuff, didn't even know they grew cotton here at that time.
I was going to rent a belt sander for this per recommendations here, and then remembered a buddy I used to work with who might have one. He didn't, but he did have a 3" electric hand planer though, so I decided to give that a shot before spending the money on the belt sander rental. Mixed results on that so far, as you can see in the pic's. I also tried the ROS on the bare wood, with 60-grit paper, barely touched it. But the ROS did do a decent job of smoothing the ridges left by the planer.
Now, I have to decide how much I want to clean these boards up before proceding with the project. There are depressions that are filled with grit and what not that I could not scrub off with a brush for the life of me. Planer, ROS, water hose, and compressed air, all got some of it, but there are some spots left they're not getting to. I think the spots actually look pretty decent, some added character, but I have no idea how they'll look once I put a finish on the boards and I don't want to regret leaving them on later. Most of these spots are in the middle of my boards and I don't have a lot of extra material, so it'd be tough to do finishing experiments on it. So I'm thinking about trying some TSP on it to see how that goes.
Anyway, I'm not much of a photographer, but here's my attempt to show you all what I've got and what I've done to it so far.
Thanks for checking out my blog!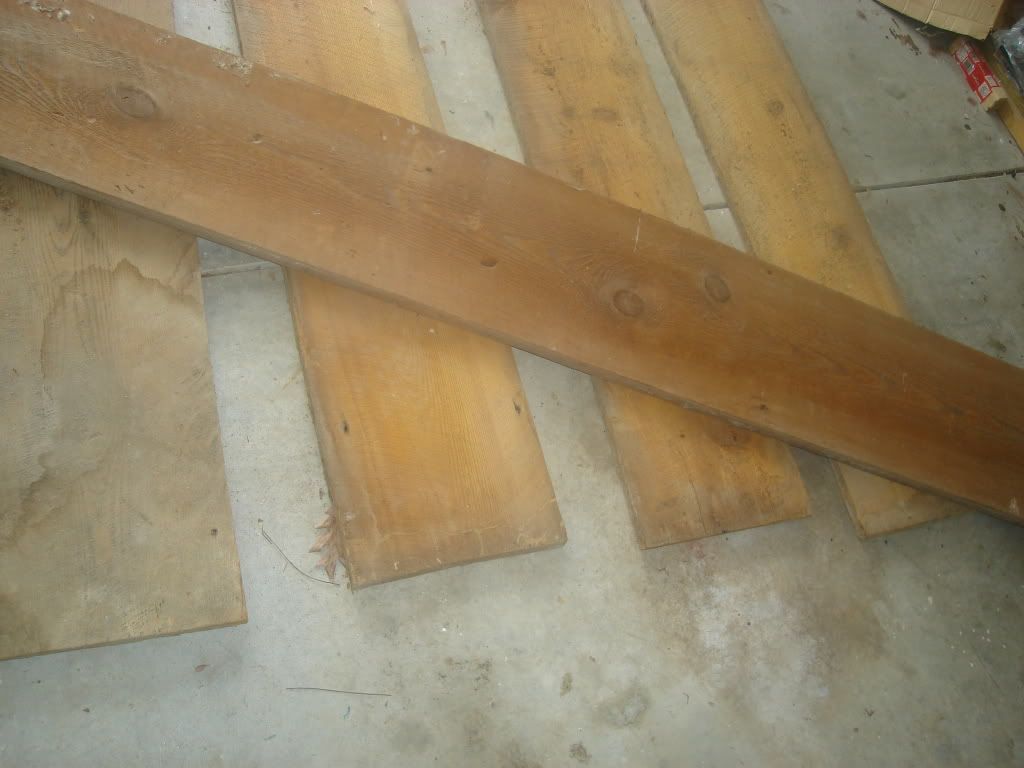 !http://i1013.photobucket.com/albums/af257/aventnc1/039.jpg!