Hi,
This is just a post hopefully to inspire and help out other beginner woodworkers when it comes to learning and making mistakes with your joinery and woodoworking in general!
I'm making a small planter box using dovetails as the joinery method and I've only ever cut a single dovetail as a practise before so this is a major thing for me. Here's how it went:
Dovetail number 1: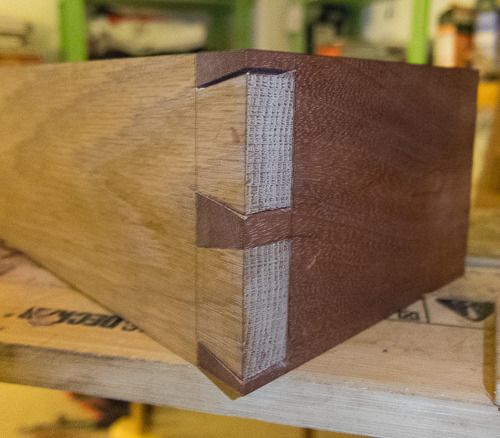 There's the first dovetail. I cut on the wrong side of the cut line and as you can see there is a big gap that I will be filling in with a small piece of wood. Lesson learned: Mark out your waste, and ensure you are cutting on the correct side of the line!
Dovetail number 2: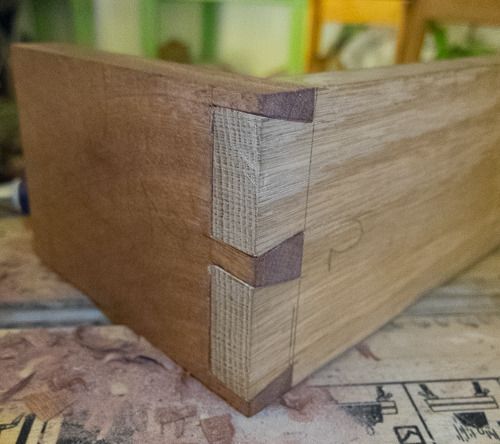 Much better, tighter fitting joints which actually required a lot of chiselling. The saw went wonky on one side of the pin so I had to pare it away. Lesson learned here: Avoid paring down the dovetails or pins as this will make a lot of tearout and if you're not careful with the grain it can split in the wrong direction! Worked much better paring across the grain.
However! Don't pare all the way across or this will happen: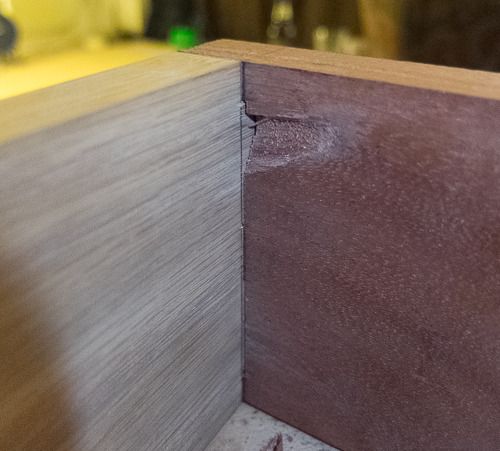 Paring away the last bit of waste I thought "Its ok, my chisels are razor sharp, I'll just shave off that last bit on the opposite side and then POP! Nasty bit of blow-out. Luckily this is on the inside of the joint so it won't show and if I wanted to I could glue the piece back on but in this instance I'm going to save myself the trouble and leave it and let the flowers fill in the gap. Lesson learned: Don't pare all the way to the opposite side, and don't rely on your tools to do the work!
So I have 2 more sets of dovetails to make for this box which I'll be doing tomorrow and I'm sure they will go better than the first two. Don't worry about mistakes as they are only problem is when you don't learn from them! Unless you're selling your work then the only person who is going to judge your work is yourself. Even if you give away your projects as gifts to friends and family then they will overlook a tiny gap here or there.
Make mistakes, learn from them and don't let anything feel daunting because you will be better off doing something and then something and doing it badly than having not done it at all!
I hope this inspires some beginners to try something new and maybe get out into the shop to make something.