Chicago Electric Power Tools - ITEM # 44006 MANUFACTURER: CHICAGO ELECTRIC POWER TOOLS (Rating: 5)
Electric Power Hoist
I needed a way to lift heavy loads in and out of my pickup. Table saw 600 # Band saw 275 # Drill press 140 #
I purchased this hoist from Cabela's and the swing out hoist frame. I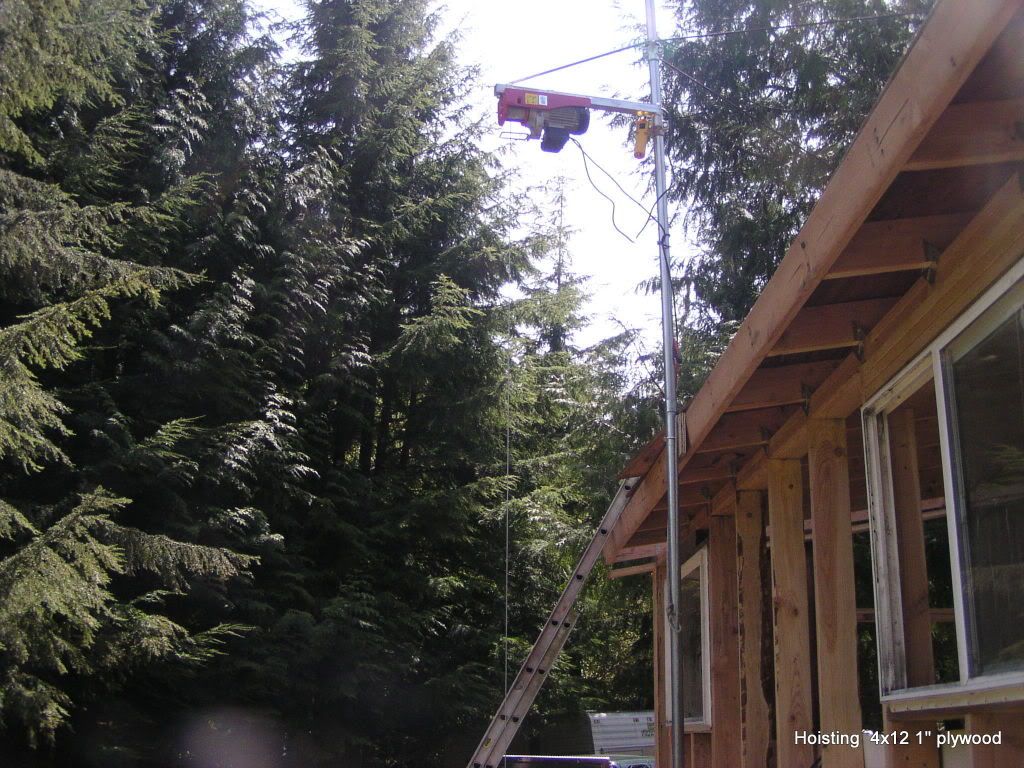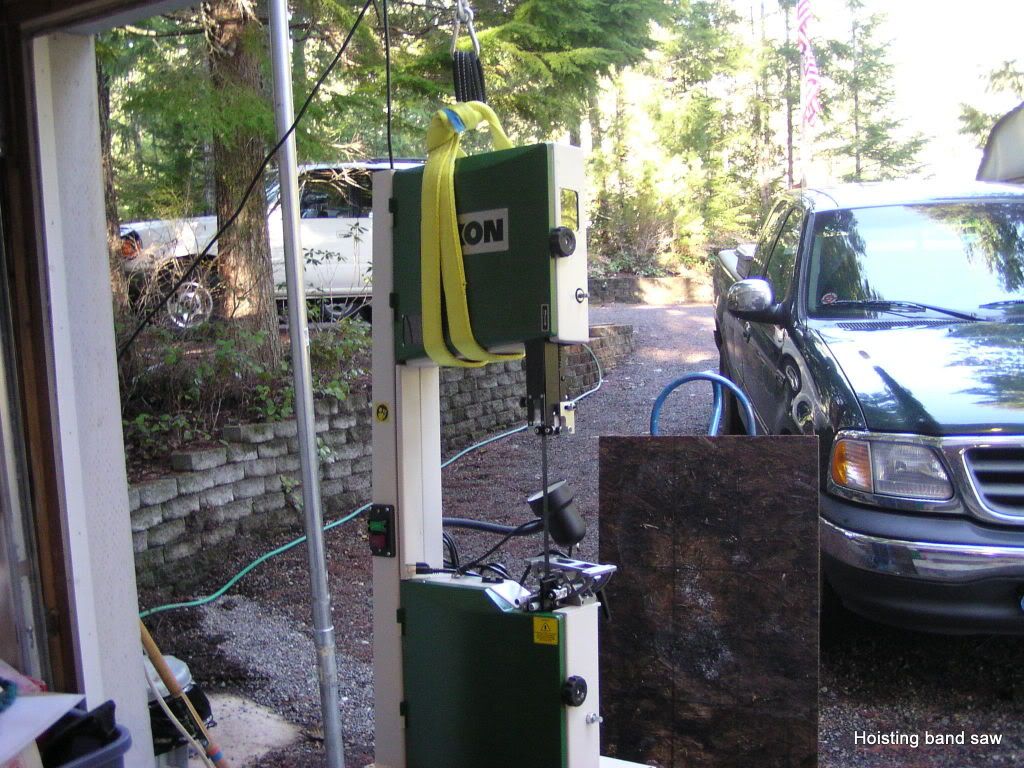 Made in china sold by Cabela's, Grizzly, Harbor Fright and others.
EM # 44006 MANUFACTURER: CHICAGO ELECTRIC POWER TOOLS
Description
decided to mount the hoist on a galvanized pipe, a 4' section in the ground 2' deep with 2 60# sacks of concrete, a coupling with a 10 section on this giving me a 12' vertical support attached to the eve of the garage. The correct pipe size is 2 1/4', with the line doubled, using nylon straps purchased from Grizzly I was able to unload the 600# saw with ease. I then set the saw on a mobile base and rolled into the shop.
This 880 lb. hoist helps you lift heavy, bulky items, and operates with a remote control that lets you stand safely away from the item you're lifting. Electric hoist motor lifts at a rate of up to 33 ft. per minute.
5-ft. remote-control cord for power up/power down
Single-line capacity: 440 lbs.
Double-line capacity: 880 lbs.
Single cable length: 38 ft.
Motor: 1-1/8 HP
3400 RPM
8 amps
800 watts
Cabela's Heavy-Duty Electric Hoist Frame
Overall Customer Rating:
4.5 out of 5
Read Reviews(8) | Write a Review
Mount your hoist anywhere
Swings out of way when not in use
Works with both the 400-lb. and 800-lb. models. Mounts to steel post and swings out of way when not in use. 1,300-lb. capacity. Extents to 29-1/2". All hardware included (pole not included).