Discussion Starter
·
#1
·
Drill press table upgrade
My project is to upgrade my drill press. Basically I want to accomplish 4 key things:
a. Have a large work surface (24" x 36") of a slippery type material (UMHW plastic)
b. Build in a counterweight system to support the heavy table
c. Turn the direction of the table crank so that it cranks from the front and not the side
d. have a system to fine tune the leveling of the table so that the drill is aligned as close to 90 degrees as possible.
This is the sequence of pictures that show the starting position to the end of the project: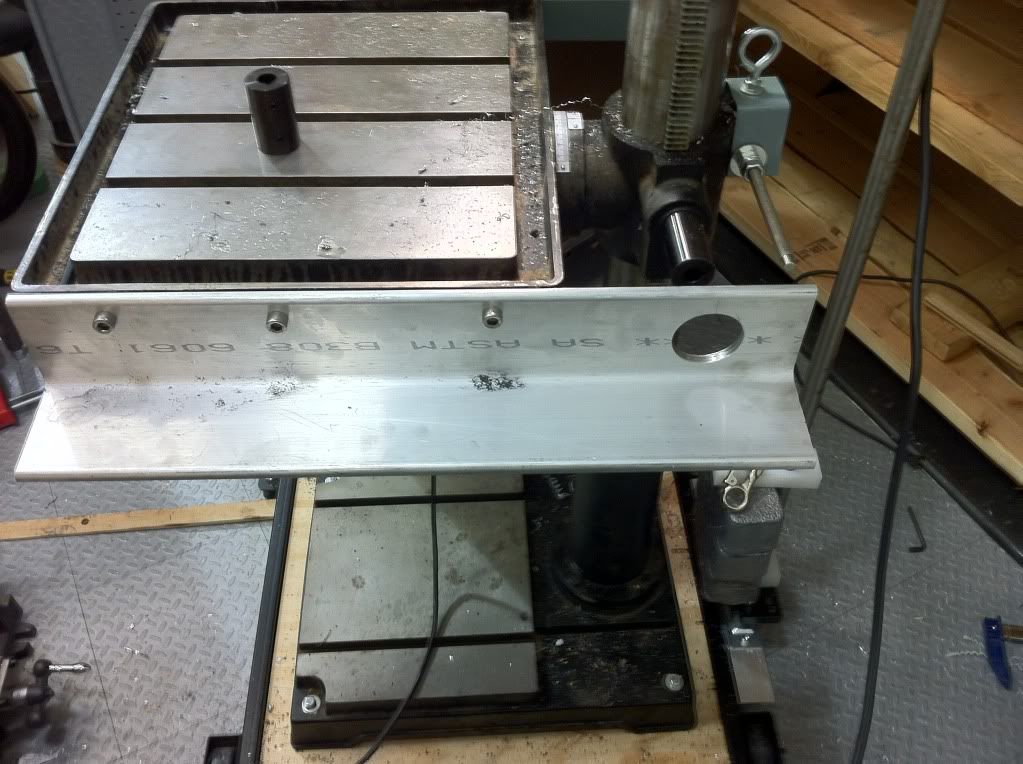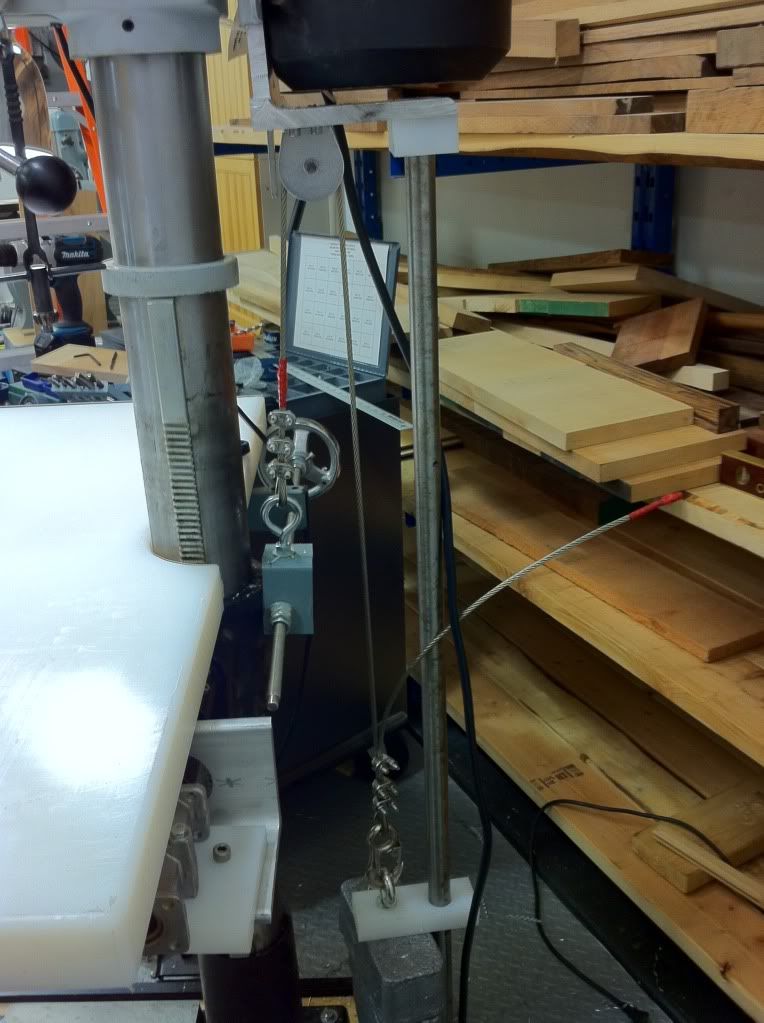 And this is the finished upgrade. The lead counterweight system works well, the front flywheel works fantastic, and the adjustment system to get the table dead flat works very well. I'm within 5/1000's of being dead flat as measured in a circle of about 10" around (that's how my dial indicator system works). Can't ask for anything better.
Thanks to all the members of Lumberjocks for giving me some great ideas!