Discussion Starter
·
#1
·
Bookcase entry - Challenge04
I had already started working on the design for this bookcase when I became aware of this contest. Realizing that my built-in application (designed to conceal ductwork) was quite different from the needs of most people, I slightly redesigned the crown to make it a free-standing bookcase (although, for the sake of safety, I would still attach it to a wall if I were to place this one in my home).
The close-up of the crown shows the area for built-in lighting which is simply a 36" fluorescent striplight with a drop-in panel to hide it. This crown is 18" deep by 12" high. The crown molding at the top is standard stock approximately 3¼". The lower crown molding is also standard stock approximately 2¼". The front of the crown is decorated with a carved onlay.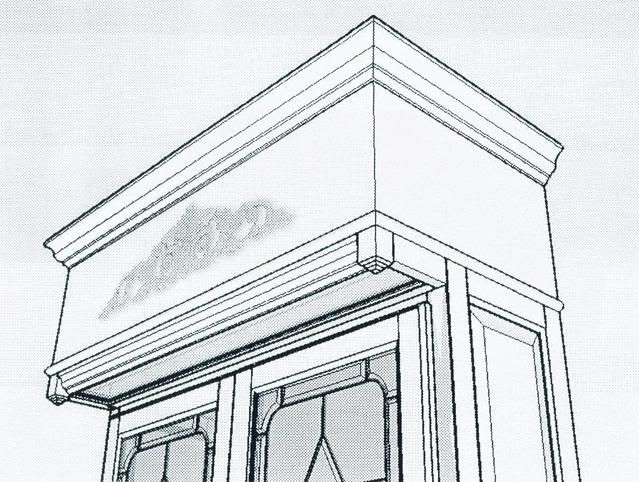 The two corner pieces at the bottom of the crown are simply 1-3/8" x 2¼" with a series of beaded roundover and cove cuts with the router.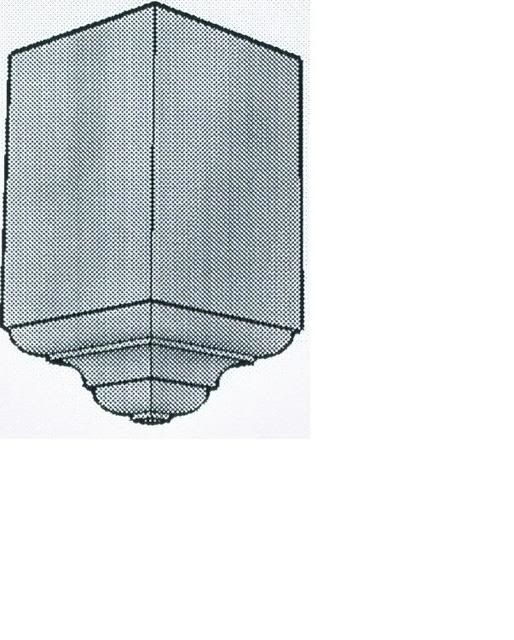 The top doors could be plain glass or a single pane of textured glass. (I'm planning to make leaded glass panels to insert into the doors, so for strength I might build the top doors from thicker oak with a rabbeted inset so they protrude the same ¾" as the lower raised panel oak doors.)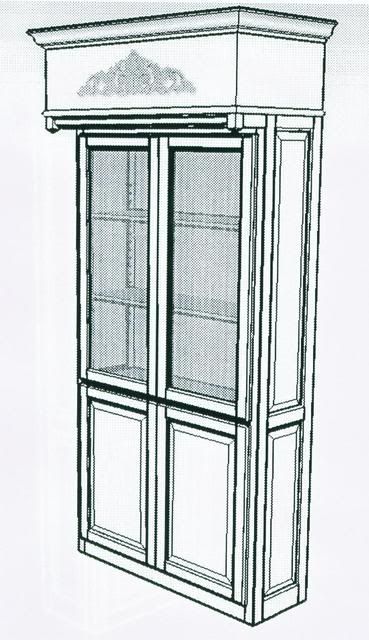 The proportions used on the bookcase were chosen to complement the kitchen island/bookcase which I recently completed (I hope to eventually blog it); to allow for repeating similar glasswork as the dining cabinets in the same room; and to fill the available space below the ductwork.
The bookcase is 38" wide by 12" deep by 72" high. (The 12" depth was chosen so the approximately 10½" interior depth is sufficient for a 3-ring binder but not so deep as to lose smaller books in the back.)
The seam between the crown and bookcase is concealed with ¾" half-round molding. (I'm using this molding on mine to allow for about ¼" gap between crown and bookcase so that I can slide the bookcase under the crown which is attached to ductwork enclosure and wall.)
The face frame is joined with pocket holes, then joined to the sides with splined miters. One shelf in the lower cabinet is adjustable, as are two shelves in the top portion. The doors and side panels are routed using rail/stile and raised panel bits.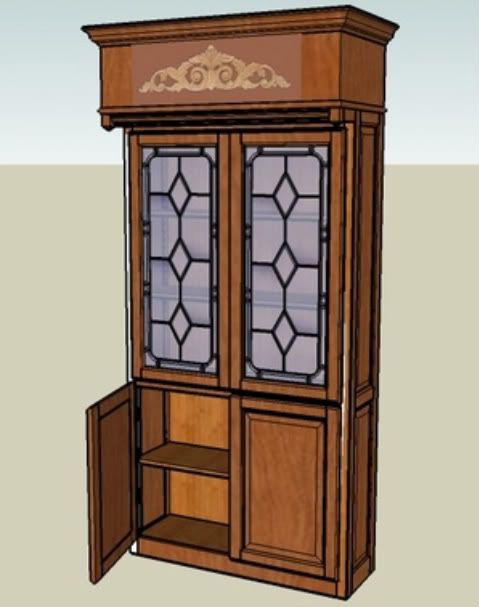 This is a view of the finished bookcase which will be stained a medium oak color to match my cabinets.
"SketchUp file":
http://www.box.net/shared/5nis13jnog