Discussion Starter
·
#1
·
The Begining
I got a lot of work done today (YAH!!). Having been ill for the past couple of weeks, I have stayed away from my COLD shop. Couldn't stay away any longer.
I started with the frame, of course
I wanted to work on a known flat surface, however just simply couldn't. The whole reason for this project is to end with a known flat surface. Mark S has a great system using 2 bys, but I don't have a jointer, so that was out. Fortunately for me, my garage surface is REASONABLY flat, so it had to suffice.
From there, it was simply a matter of gluing the rows/columns in:
Before my hiatus, I had rough cut most of the parts I put together today. The only exception was the last 2 rows of small squares. I figured (rightly) that they would need to be cut to fit. As you can see, I ended up with 2 rows that were almost 2 times the other 4. That's what I was shooting for (or at least, I'll claim that, and you'll never know the difference!)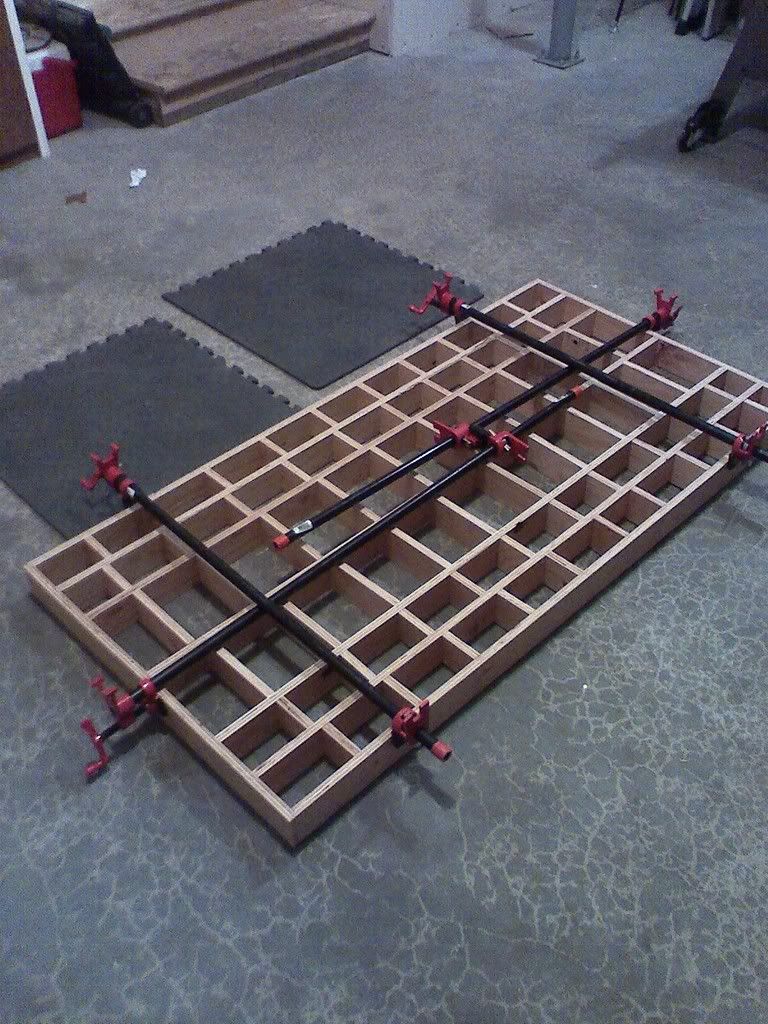 Next is the top/bottom and then the legs. I haven't decided what to make the top out of. I was going with MDF, then I thought maybe plywood with a hardboard attached to the top for easy replacement…any suggestions?