Discussion Starter
·
#1
·
Taking shape
In the first couple of centuries or so A.D, The Germani tribe was dominant in northern Denmark. Following military victories, it was their tradition to hurl war booty into the nearest bog!
Just near Odense, is a massive bog called Vimose containing a considerable quantity of these war booty sacrifices. In the 1860s excavations took place there and the peaty conditions preserved a large number of wooden objects including two wooden planes, probably made by the Romans, now known as Vimose A and B. Vimose A is in remarkable condition and I am currently making a reconstruction, in boxwood, the same material as the original.
See the December 2008 issue of The Chronicle of the Early American Industries Association for a paper on this and other planes from the first millennium AD.
The plane measures only about 10" long x 1.5" wide and has a sole that is hollow which indicates that it was used to make handles for spears and lances.
The replica will eventually be placed in a private museum in Yorkshire.
I am grateful to the most helpful south of England woodturner
George Foweraker
kindly providing the beautiful piece of boxwood when I couldn't locate a suitable piece. Carving is pretty well new to me, but I was pleased with the way that the boxwood worked.
Here's the progress I've made so far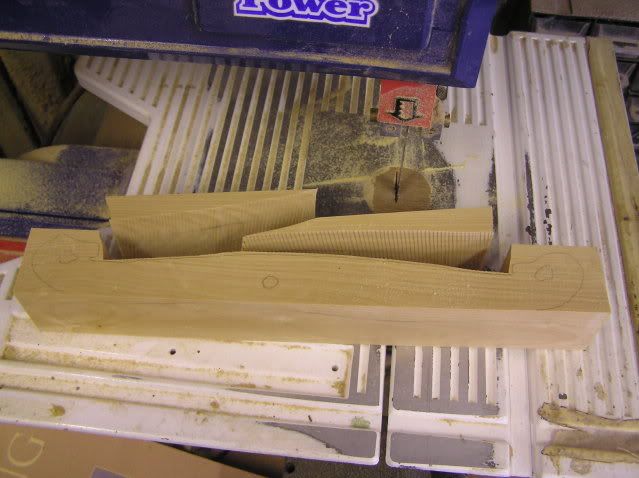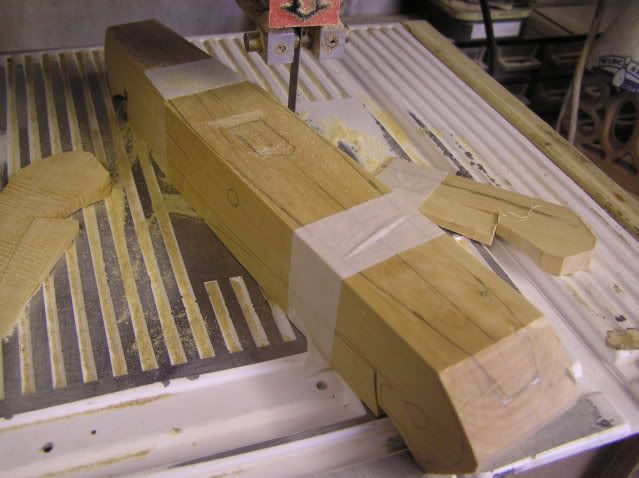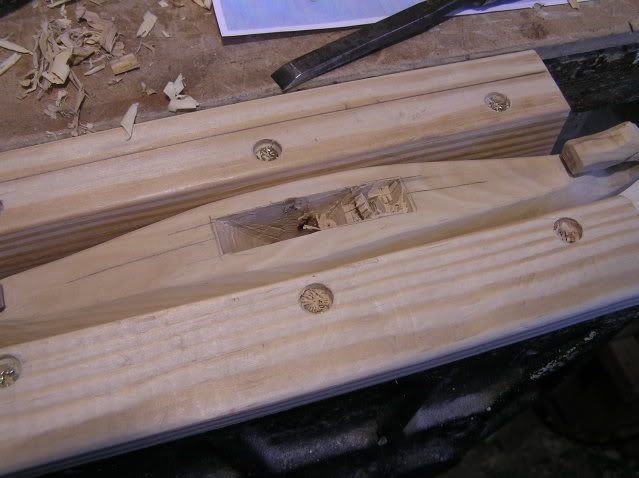 I'm awaiting some information on the exact angle of the iron from Denmark's National Museum before I can finish the task…... Some time later
Here's
the finished plane
Oh, and here's my first Roman Plane..