Discussion Starter
·
#1
·
Preparing some steelwork
It must be about four years since I first had a vague idea of reproducing this Roman plane from around the second century AD. The original has an ivory infill body, and is remarkably complete. I gained permission from the curator of the Guildhall Museum in Beverley, East Yorkshire, England, to take some measurements and photographs when the plane was removed from its environmentally controlled cabinet for its periodic inspection.
This
blog
is where I originally touched on the subject, and
here
is the finished project.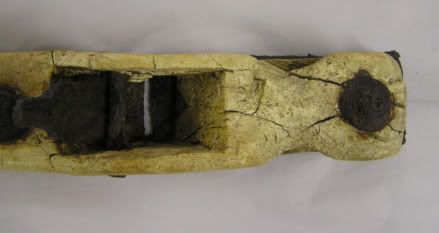 My method of construction is very very different from the craftsman of 1800 years ago (!) and is perhaps unorthodox, but it suits the materials I had around as well as the limited skills I possess, especially in the metalworking field. Blacksmithing certainly isn't in my repertoire, so I chose to fabricate the soleplate
Here, I have roughly cut the sheet steel and angle with a cutting disc in the angle grinder.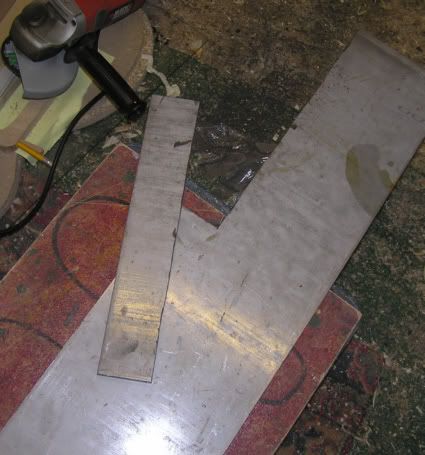 Beginning to rivet (and epoxy) the main soleplate components using the dome-headed rivets I had to hand. Countersunk ones would have been better.
Ten rivets in place. The sole plate is set against the archaeologist's drawings of the original plane.
The soleplate marked out ready for cutting the mouth. More handfiling than I have ever done since school has brought the edges to a decent state.
Squaring up the mouth and filing the 65° angle.