Some of you buddies of mine know that not only am I a woodworker, but I am a guitar nut!! I just love 'em!! I do own a 2001 Gibson Les Paul Standard Plus, and I just said goodbye to my Japanese Jackson SL3 Soloist. Since my woodworking part of my life has halted, due to a swollen foot from my coronary bypass surgery, I've gotten back into bending and plucking strings on expensive, electrifed lumber!! Yes my fellow woodworking friends, I've become a couch dwelling, six string head banger!! Gone is the long wavy hair from my High School days (in fact I've lost most of hair on my head, which still confuses me why I still pay full price for a hair cut), and after two endoscopic carpal tunnel release surgeries, and now my bypass surgery, I feel like a High School Headbanger(they called us "jellies" back then) again!! All this elaboration, to introduce you to the finest guitar I've ever played!!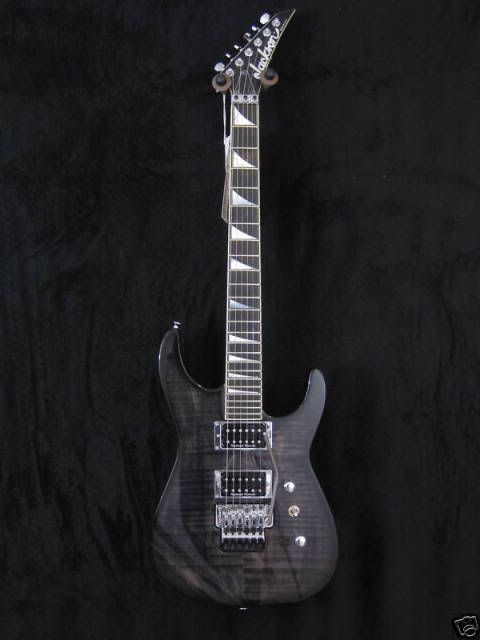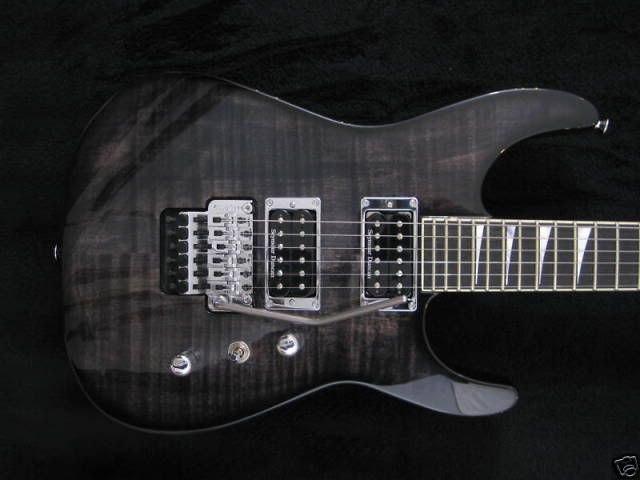 I saw this magnificent USA Jackson SL2HF Soloist in "Trans Black"(made in Ontario) on ebay, and just felt compelled to buy her!! You know sometimes when you shell out the kind of money I did on this axe, there are reservations about the amount, and what you could've bought with it, or maybe issues with the instrument. Not the case here. This thing is a work of art, and just sings. The action is so low, maybe less than a millimeter from the frets. The body is alder, neck is quartersawn maple, with an ebony fingerboard. Mother of pearl shark fin inlays, and abalone inlays on the headstock. The top wood is curly maple. I just love this guitar, and the calouses on my fingertips are back!!! Wanna see more??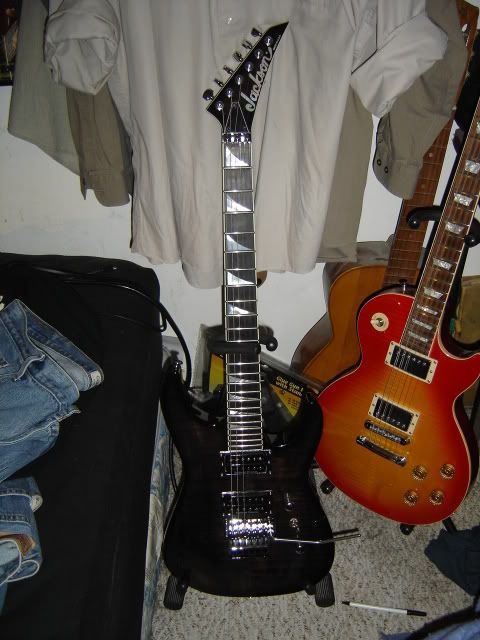 I know there are some that are saying "this ain't woodworking", but it was for the fine craftsmen at Jackson Guitars!! They hit a grand slam with this instrument, and I'm going to enjoy playing it for a lifetime!! Hope I didn't upset anyone with my entry!! If I did, then oh well, I've got notes to play!!