Well, one is a modification of an old shooting board and the other is new. I needed to make a couple of frames for MsBubba so I needed a 45 degree shooting board. After a little butt scratching and a trip to the wood store this is what I came up with: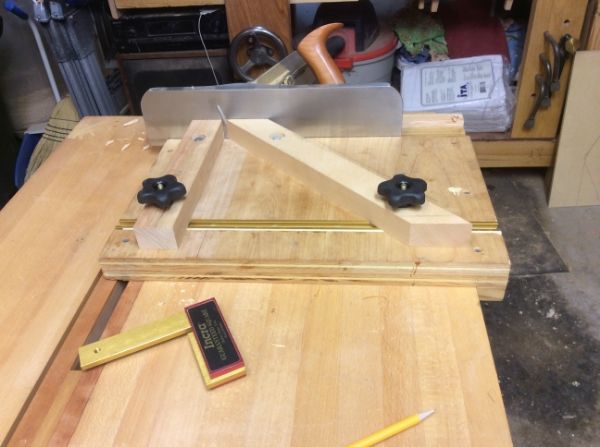 While making the frames I realized a sticking board would have helped. Same story but with a little time on the intertubes as well: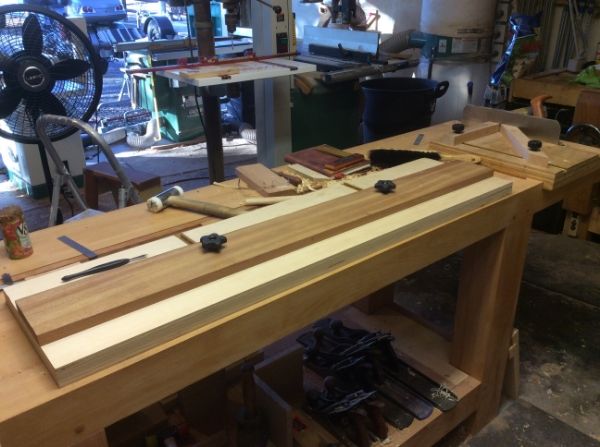 I've added a row of screws to act as stops.
Oh, and I've started another bench build. Some day I may get back to making furniture.