I put all the metal parts first in a regular vinegar bath, but only had 2,5 bottles so it didn't cover the sole completely. Here's what happened on the sides: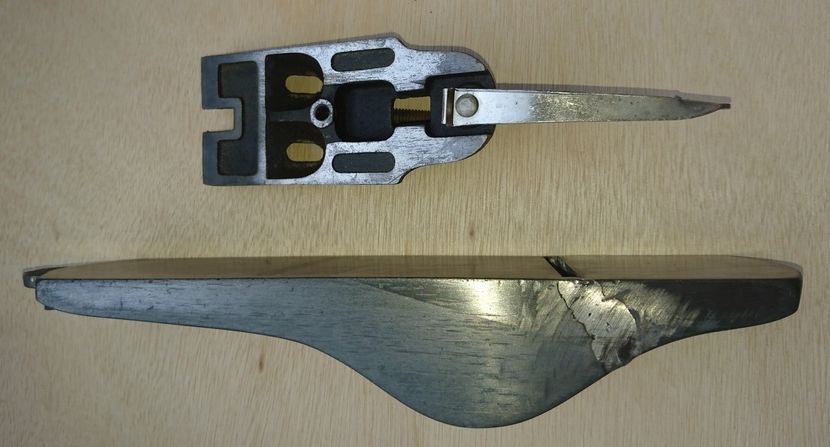 Notice the difference in colour between the front and the back of the sole, running diagonally.
Nothing to worry about, a few strokes with sandpaper and it's gone.
After a day in the regular vinegar I dumped that all and filled the container I had with household vinegar. Cheaper and I've read it's got a lower pH (more acidic).
Everything back in after a light brush with a copper toothbrush sized brush.
This is how it all came out:
I'd seen pictures before of what vinegar can do to rust. It still surprised me. Granted, it wasn't that rusty, nothing caked or anything, but still, not much brushing needed to be done. Some of the paint was easily brushed off as well, but there are still a few bits remaining.
In part 3 I'll clean it up further with sandpaper and more brushing.
---