Nooitgedagt No. 4
Nooitgedagt was a Dutch manufacturer of woodworking tools from 1865 until the early 21st century. Many dutch woodworker owns a set of Nooitgedagt chisels.
I found this No. 4 plane online. It looked dirty, but I thought I'd just try my hand at restoring it.
Images are clickable for larger versions.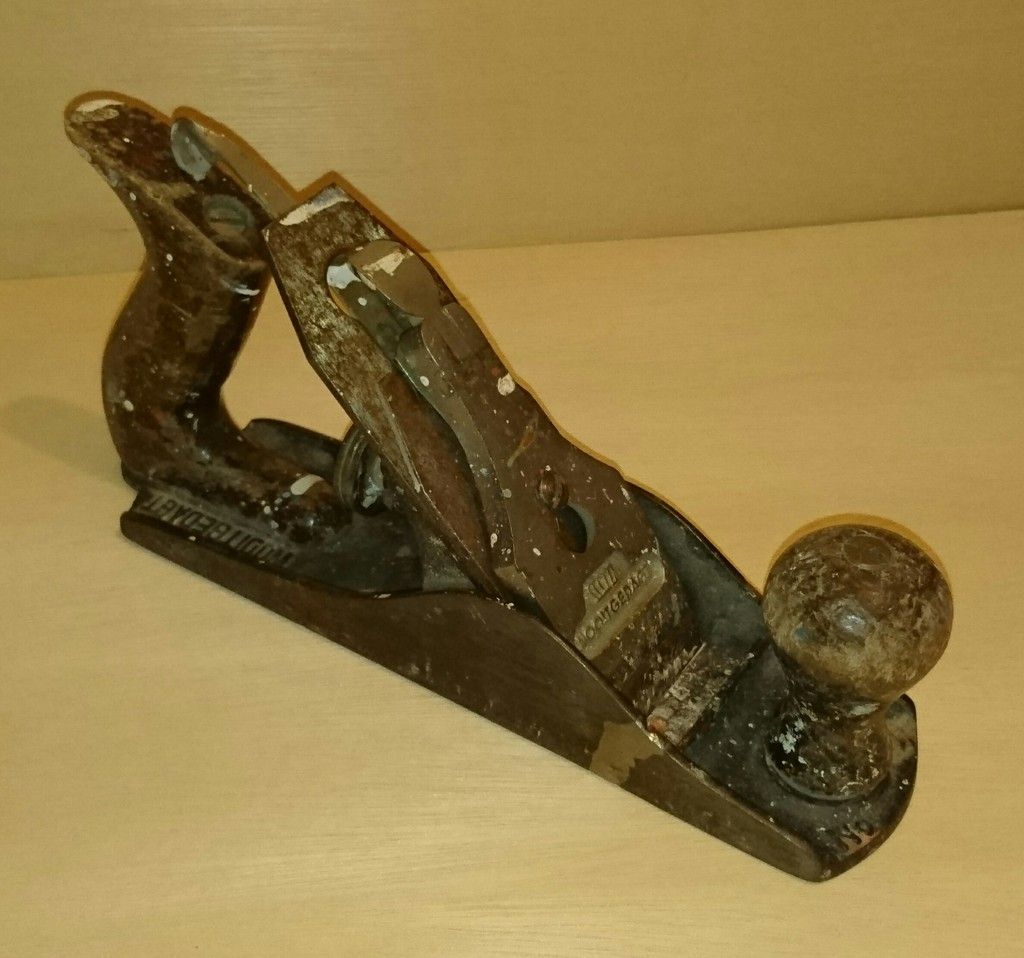 I'm new at restoring planes. Only when I got it back home I noticed it had broken at the mouth and had been welded together again.
The tote and knob were covered with paint and stuff: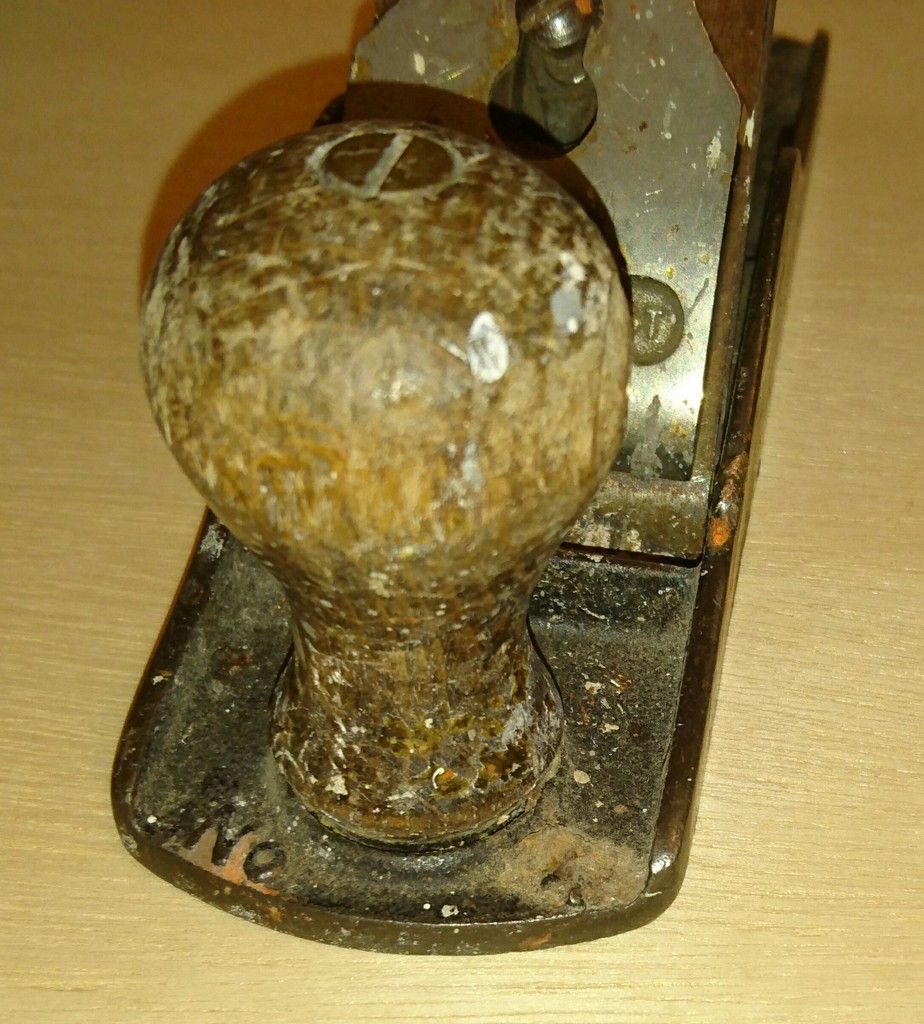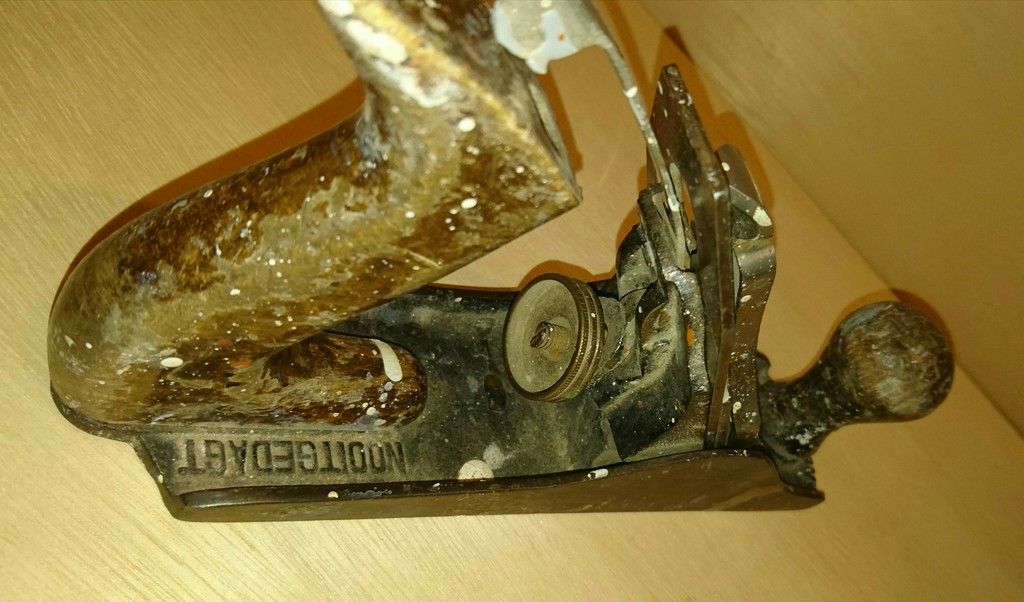 Inside the mouth there was a lot of gunk: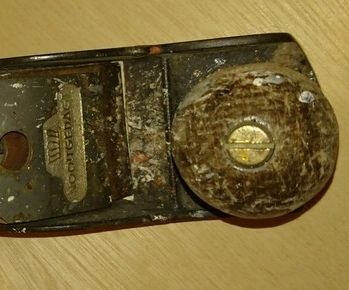 The sole looked ok, if a little dirty: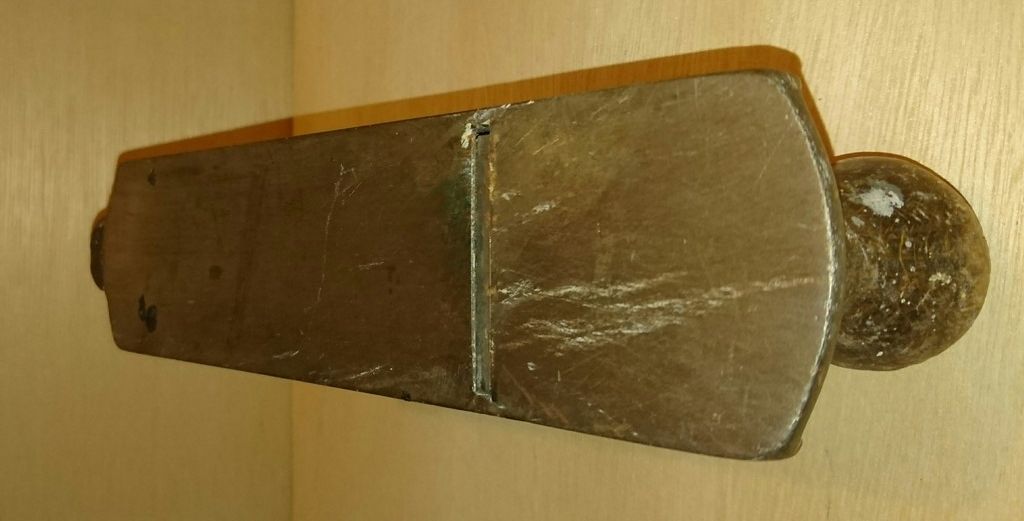 The sides looked fine. The yoke pin had been replaced with a bent nail.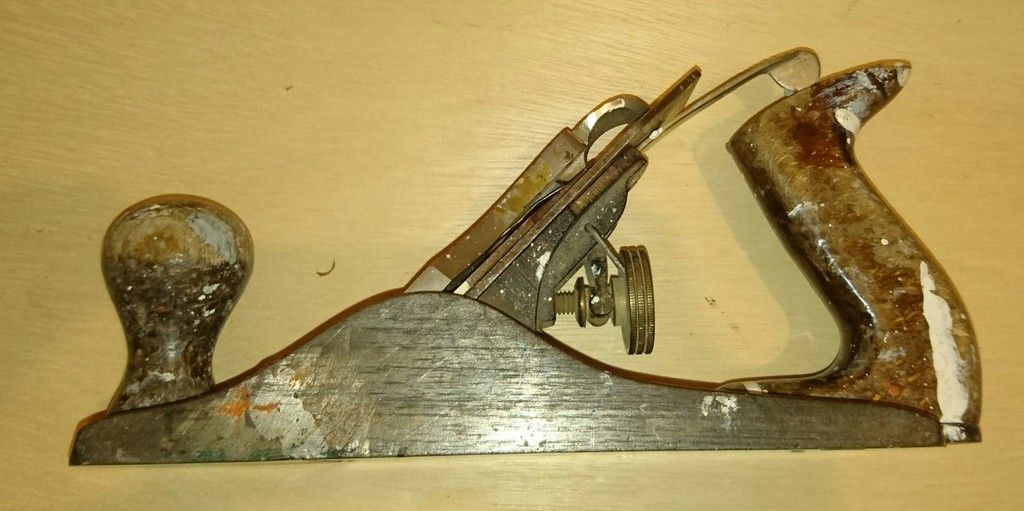 The frog and frog bed, again pretty dirty, not too much rust:
The lever cap, chipbreaker and blade were rusted and dirty, but again looked salvageable.
The blade is original Nooitgedagt: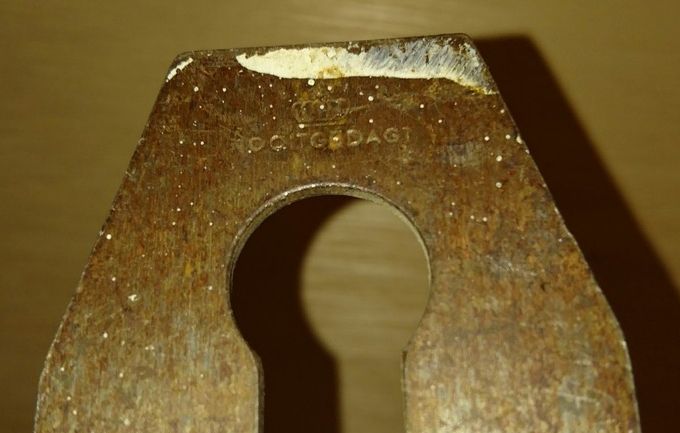 The frog disassembled: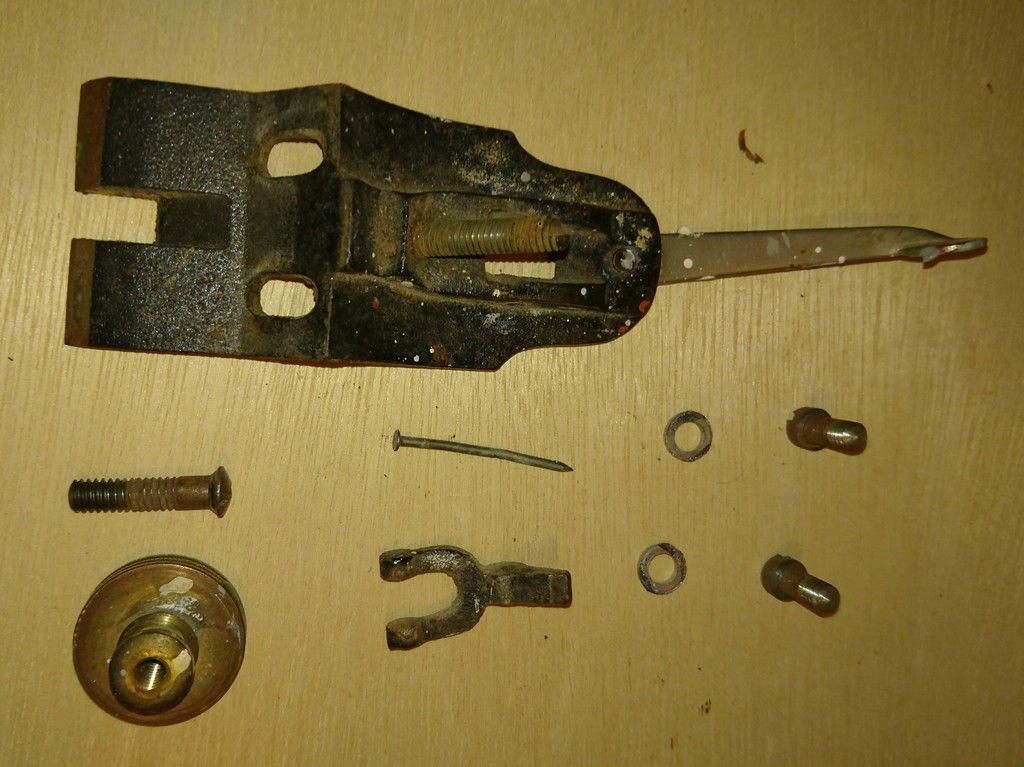 The tote and knob, dirty, with good screws: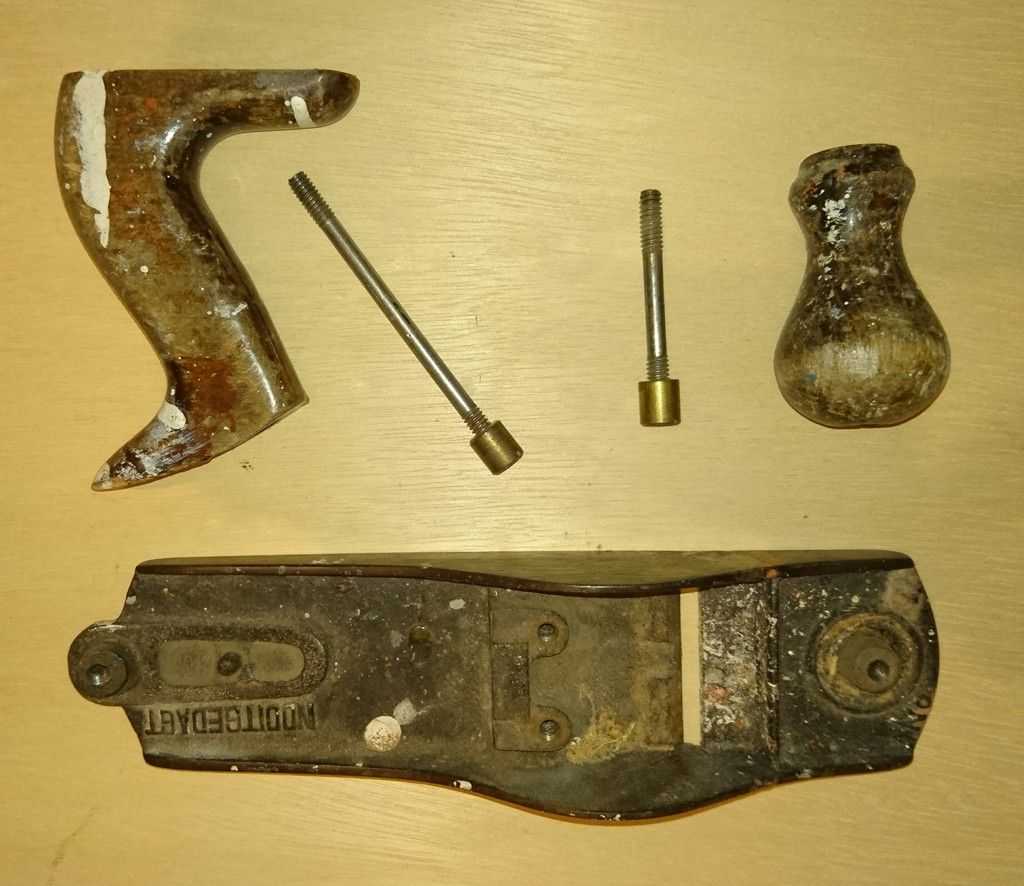 This is what I had to work with. Not too bad, but in need of a thorough cleaning.
Currently all metal parts are soaking in a cleaning vinegar bath. The wooden parts I've started to scrape the paint and gunk off and the stain. It's pretty deep the stain, I'll post some pictures once I get everything out of the vinegar.
---