With the rocking chairs out of the way I can now move on to items on my honey do list. Made some good progress yesterday. All the tenons on back rails and bottom aprons.

When I cut all the mortises I missed one. I roughed it our, but didn't finish cleaning it out (the one on the left in the picture

so I have one more mortise and tenon to fit. With that said I did a dry fit.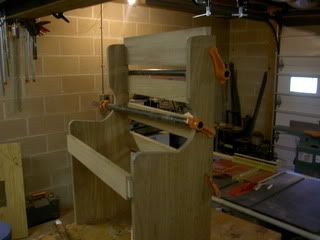 Thanks for reading
---