Since my last post I've gotten a couple of maintenance tasks accomplished. A crude, but temporarily functional router table was tuned up (made sure flat and insert plate was level) and sharpened a couple of my chisels. Thursday, I got the router table clamped to the table saw and flush trimmed the leg veneers. Here's my temporary router table. Eventually I am going to build Norm's router table, but in the meantime…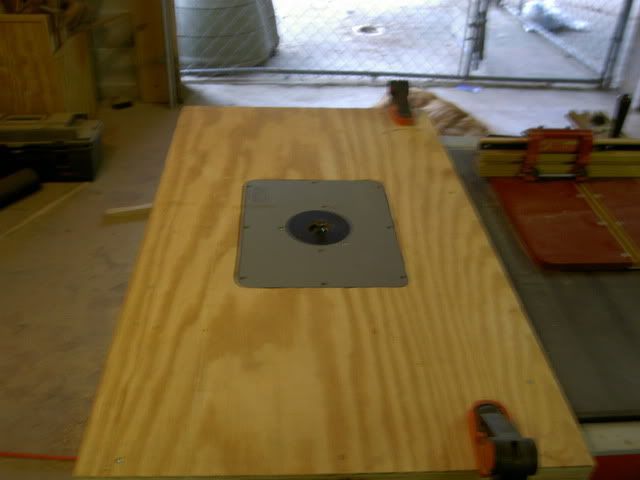 Next I cut all the front leg blanks to final size.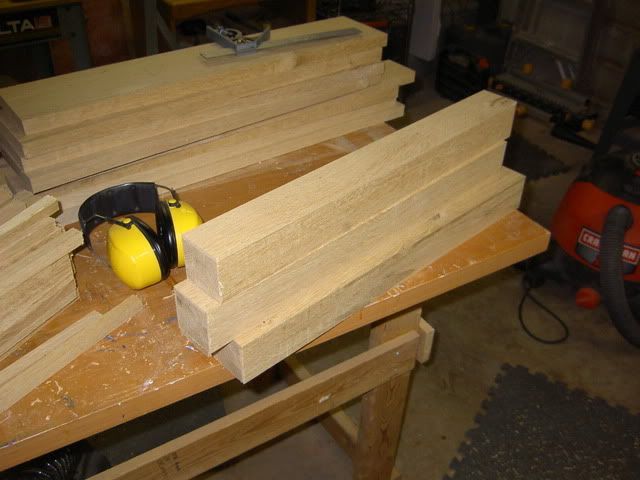 Next was cutting the back leg blanks. These I had to leave a little long because the tops are arngled to meet the arm. So squared them up and left them long.


Next up the front legs needed tenons. Mounted a dado blade in the table saw and cut the tenons. Here's the result.


On to the back legs. Not overly difficult, but multiple steps and angles. First angle the miter gauge and setup a stop attached to the rip fince. This will define the first shoulder of the angled tenons.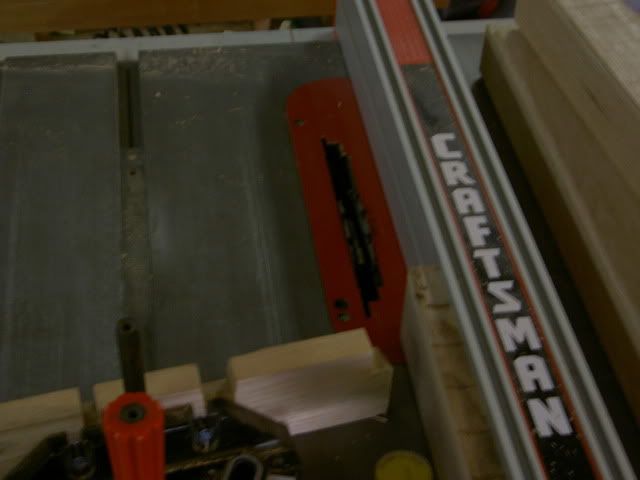 Once all the first shoulders on each piece was cut I swung the miter gauge in the other direction to define the second shoulder.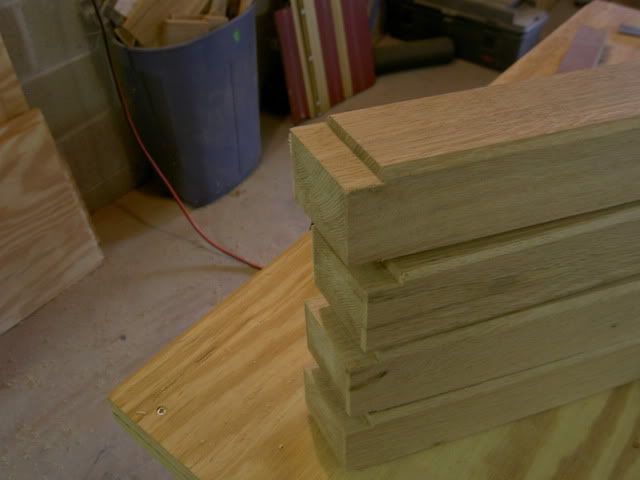 To conclude Thursdays' session I cut the back legs to final length. Today I started the side lower rail mortises. First was layout, got that pretty well under control. I setup my mortisers, but came across an issue. When I put my half inch chisel in, I could not get the chuck tight enough. In the oak it just could not keep a hold on the drill bit. The arm action on it, is not easy or fluid like it should be. The spring on the arm is strong and I couldn't do more than 2 cuts with it. If I hadn't gotten this from my dad's shop I would be chucking it in the dumpster. Maybe I can refurb it one day. Here's the mortiser.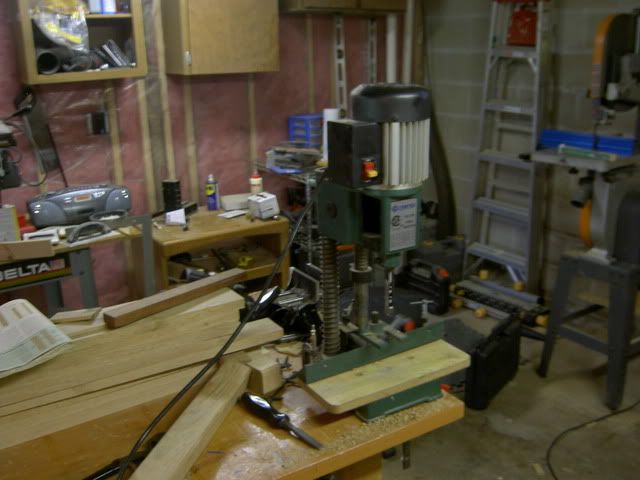 In comes the drill press and forstner bit.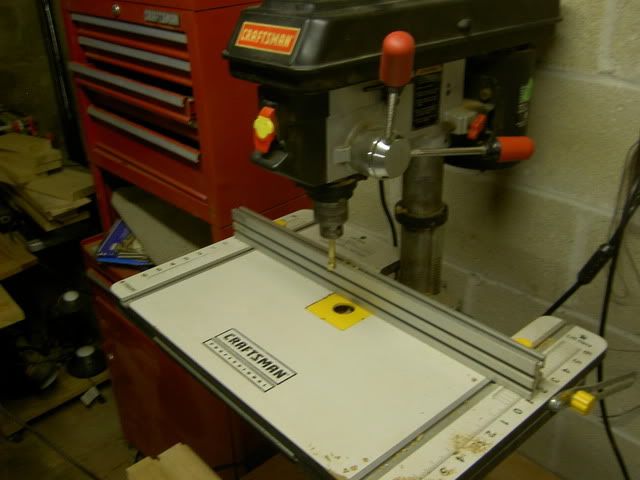 After some chisel work on these mortises here is where I stopped for the day.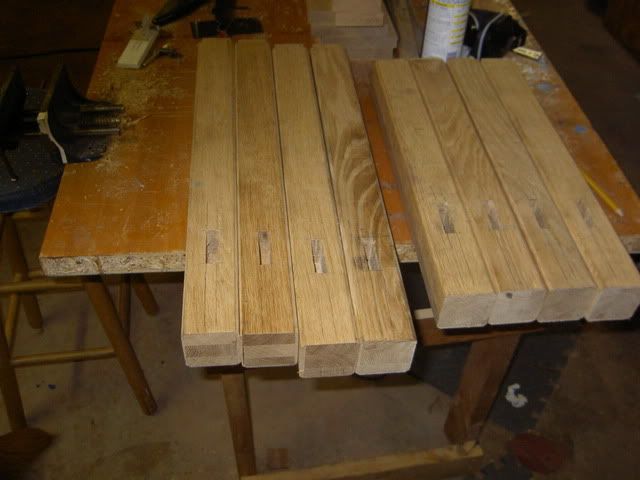 More shop time tomorrow!
---