A little shop time is better than none. Here are a couple of pics of where I left off yesterday.
One of the veneer issues (the knot looked nice and tight and I thought it would be ok, so much for thinking).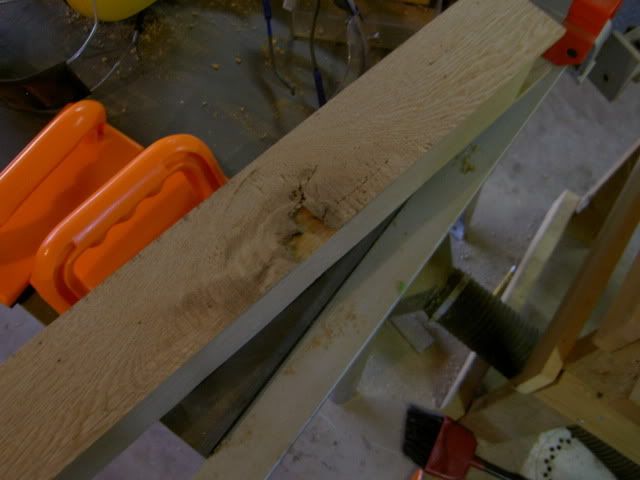 And the stack of parts for the sides of both chairs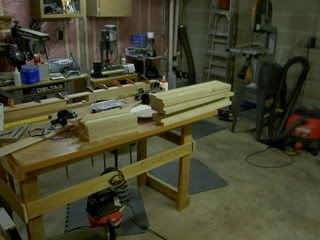 Spindle final size (as mentioned I cut 74 of these little suckers 5/8 square by 12 3/8")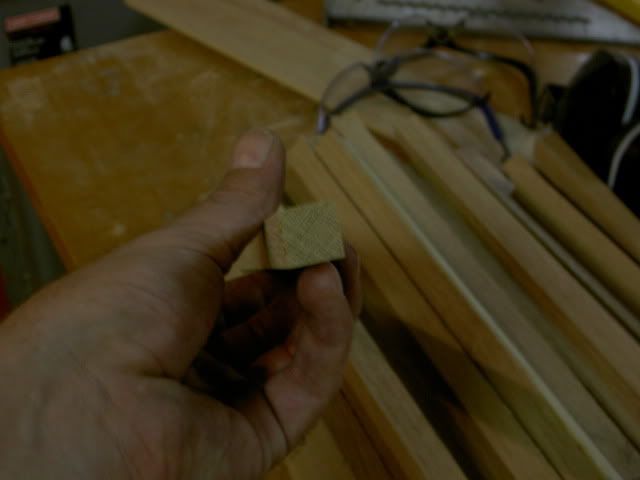 On deck for today. Finish fixing veneers on the legs. One more piece to glue YAY. On to the next step. According to plan in Woodsmith, instead of making 136 1/4 X 1/4 mortises (34 per side for the 17 spindles) they cheated and cut a 1/2"X1/4" groove in the center of the rail pieces and then stuck a filler strip in the groove with 1/4" notches cut evenly spaced. Looks like I need to make a jig. Take a piece of flat scrap and screw it to the miter gauge. Before I get too far along I might as well cut the end notches first since I know their dimensions, so I set up a stop block on the one end of the newly attached miter fence.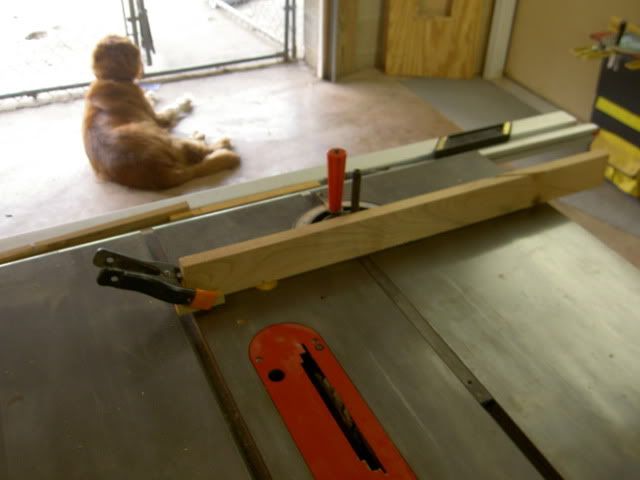 And make a test cut. Here's a closer few


Ready to continue, calls for 1" between the shoulders of the notches. So I mark 1 inch over from the existing cut in my fence and line it all up. Before going further I dig through the trash can for a little piece of cut off to fit the first notch to use as a key. Once I got the cut off trimmed down a little to fit the notch in my fence I glued it in place in the notch and made another test cut.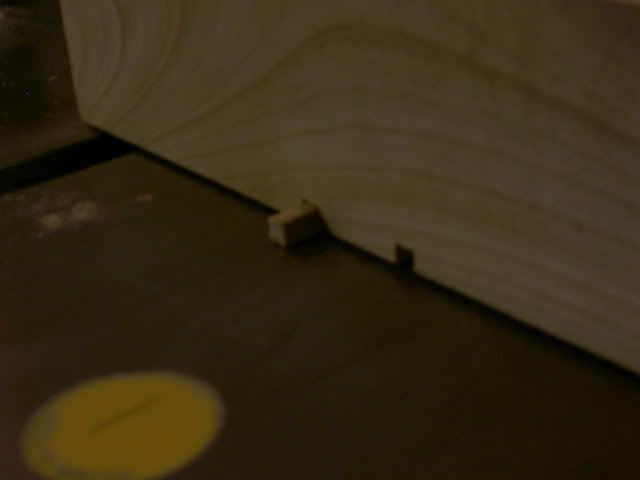 And the end result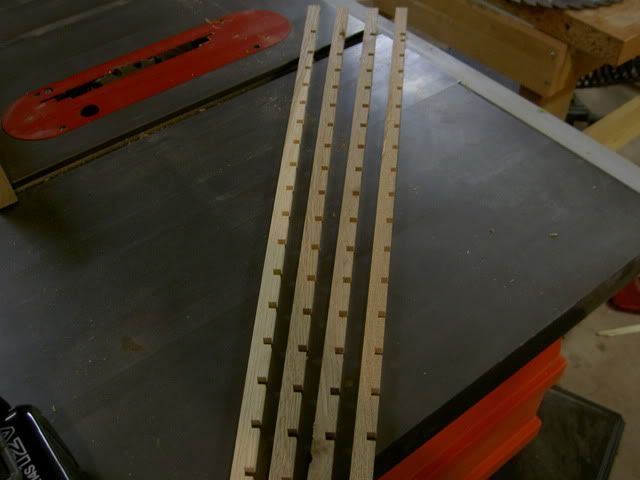 Next session, hopefully I'll get the legs trimmed up to final size and start on the mortises. Maybe need to work on my chisels a little before I get that far though, they are all pretty dull. I received Rockler's scary sharp beginner's kit a few weeks ago. Came with several grits of adhesive backed wet/dry sandpaper, piece of glass and a honing guide. I tried it out on a junk chisel and got some pretty good results thanks to the honing guide. I don't have a good set of bench chisels yet, just a few of Sears' better ones, but they'll be 100% better when I get a good edge on them.
Thanks for reading.
---