Here's my first project and my first post. Since I use my garage as a shop I needed to combine my contractor saw and router table into one and create some storage.
updated photos of my changes to the router table portion of the cabinet….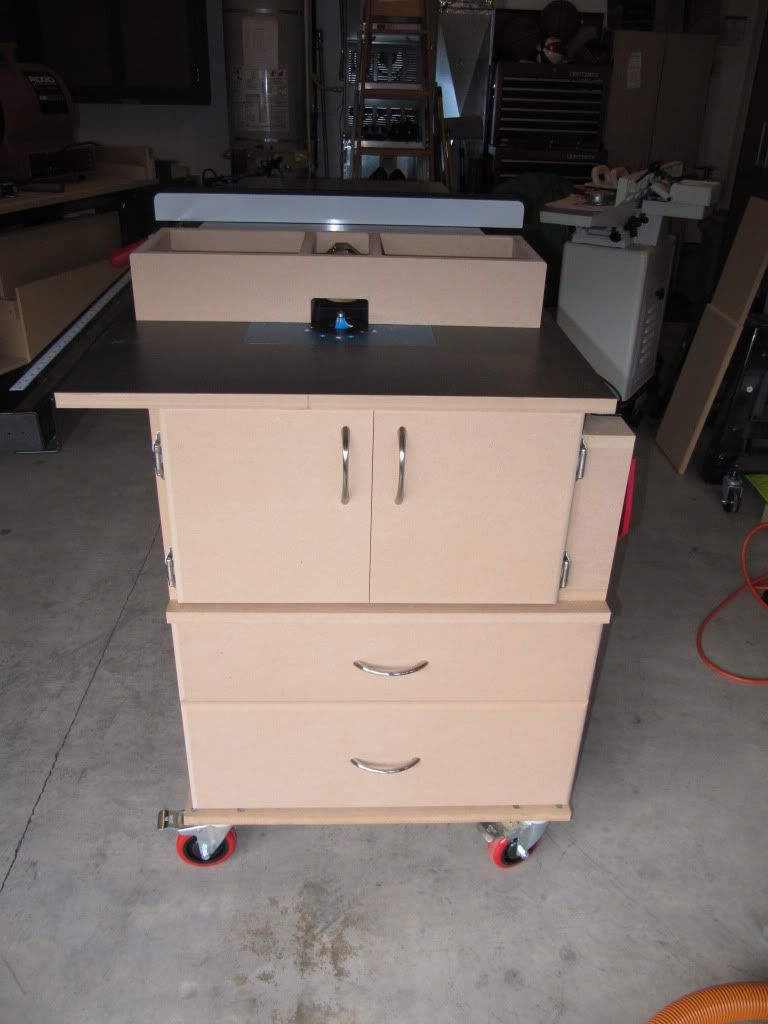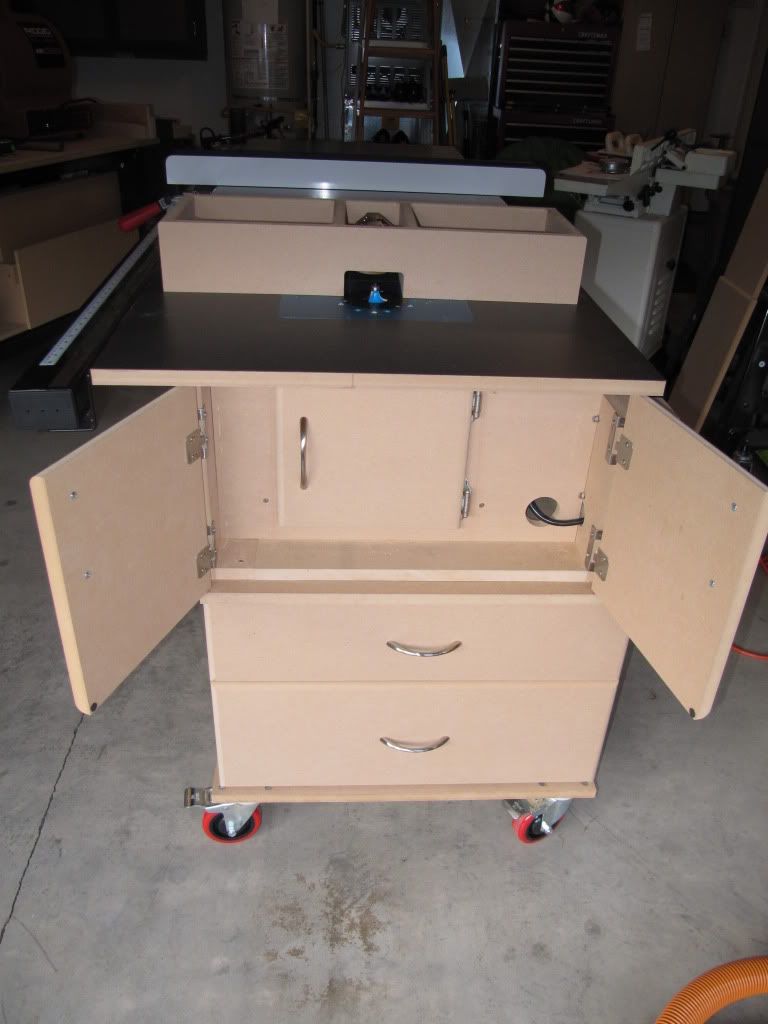 I purchased the plans from WoodPlans Online but only used the mobile frame portion of the plans because the original plans lacked the storage that I was looking for. My cabinet has 3+1 drawers under the saw (1 false drawer for looks ~ really a dust cabin) and a tall storage cabinet in the middle for my crosscut sled. I also added two drawers under the router cabin for bits and other routers (Bosch finish and Plunge router). My router cabin has two chambers so I can pull the dust from the router cabin and from the top of the table via a 2inch ported hole that I drilled in the table. My router fence (box) ports the dust down into the dust cabin. I've always disliked attaching a hose on the fence from the top so I came up with a way to pull the dust from below using a 'Y' port inside the box and a few short pieces of 2.5inch hose.
When the weather warms up I'll patch the holes, paint and add trim. This thing is a beast but these casters (rated at 300lbs each) make it easy to move around the garage once you get the casters pointed in the right direction.
Ted
-- Ted
---