Well I have been able to steal some time in the shop and at least get a little done on my project. I thought I would show two of the jigs I have been using for the layout. Both of these jigs Chad Stanton had shown me how to make. The first one Is for the saw layout on the compound bevels.

The second jig is produced by the first. You make a mockup of the pin board and then layout your dovetail angle on the inside. This jig is the key and gives you your setup on your bevel guage.

Here is a shot of the dry fit.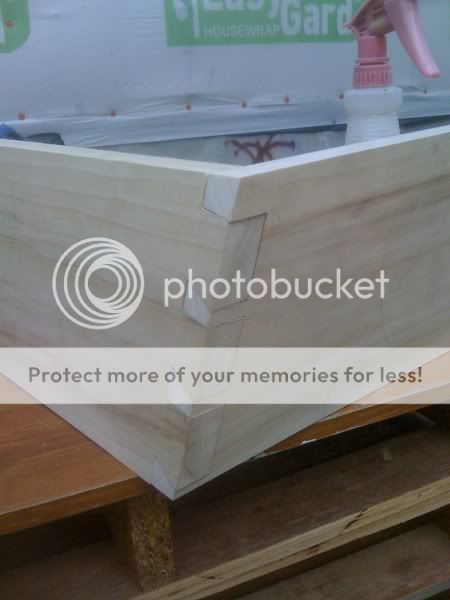 I had also flattened some 4/4 for the bottom.

A little edge joining.


And the glueup.

While the glue was drying I whittled out the handle.

And after the glueup a little sanding and the handle in place.

The joints leave a little to be desired. And I learned one of the biggest lessons is because of the compound angle the marking gauge is not your true line.
Stand by more to come. Thanks for viewing;)
-- Superdav "No matter where you go - there you are." http://chiselandforge.com
---