I have a fascination with dovetails as some of you might can tell. And have been in heavy research on how to layout and cut double beveled dovetails. I have had a lot of help from here and a few other sites. But I am a visual person. The big chopperoo had a neat stool- tool till on his site that was built on a compound miter. I wanted to do something like his box and put double beveled dovetails on it. He had pulled his video on the box for some time before Christmas and I emailed him to ask where it went. It seems that American Woodworker picked this up and he did an article on it with some video. So I have started this project finally. So here we go.
Planing up the popular 4/4

I have 2 of these 8 foot boards
But only had time to get one plained

I built the dovetail key that chopperoo suggested and without that I would have been confused. Dont take much.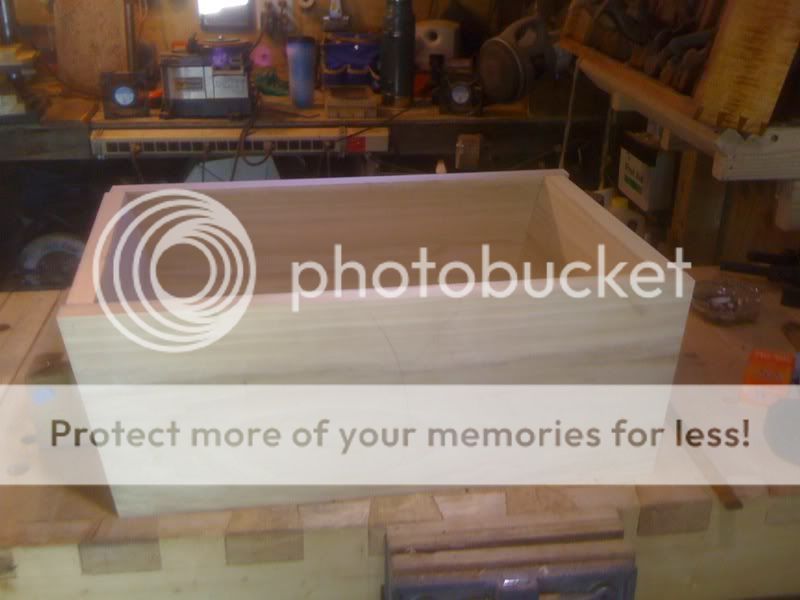 Laying out the pins. I dont cut pins first but have no choice.

They came out fair.


This is one of the main reasons I don't cut pins first. You have to layout them on the backside of the tail board. So my accuracy is questionable. Not to mention the clamping contraption for the marking.

My first double beveled dovetail joint. Three hours later. I dont like 3d geometry.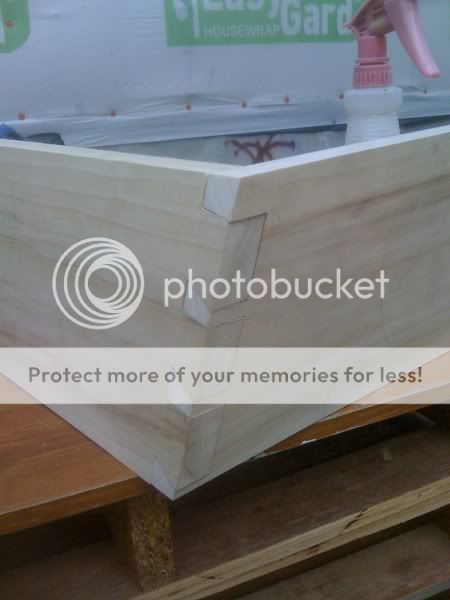 After the first joint I have learned a few small things and hopefully each joint will improve. Then I should have a nice old tool till to carry my tools around with.
-- Superdav "No matter where you go - there you are." http://chiselandforge.com
---