Hi, this is my first attempt at writing blog. Be kind.
Here is a selection of tools that require only broken hacksaw blades, a nail, and some scraps of wood.
This tool is to enable you to easily chop out a lap dove tail.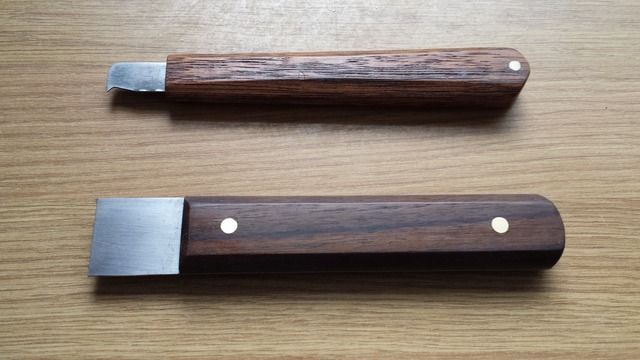 the one in the picture hasn't been sharpened yet as I may want to send it by post as a present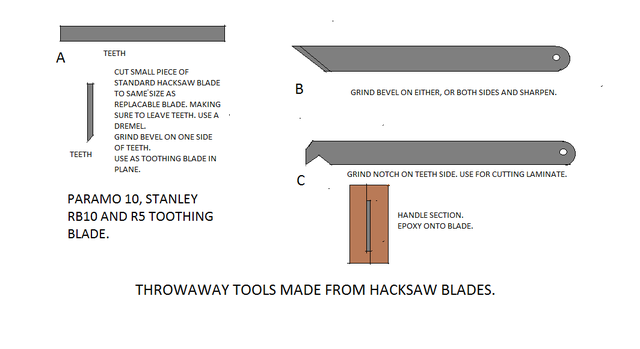 the mouse is the equivalent of a half pencil for scribing over voids. Not to be confused with the little block used for thrading sash cord that goes by the same name.
while refurbing a paramo 10, I tried out the idea of replacing the disposable blade wit a short section of hacksaw blade, suitably reduced and found that it worked quite well as a toothing plane. I've not tried the Stanley versions but the idea should work here. Bear in mind that these type of plane are very cheap second hand.
I hope everything is easily understood, if not, then let mr know.
paul.
-- Paul England
---