Project Information
I've seen various versions of wooden floor mat's online now for a while. Just Google Wooden Floor Mat's and you'll see plenty of them. I settled on a version of one that would work well for me; where of all places do you ask? Lowe's. Yep. Apparently Lowe's actually has quite a list of free plans that are available to download for free. Here are some links over to the Lowe's website where I found this.
Lowe's Creative Ideas Website
Wooden Floor Mat-Lowe's Creative Ideas

Cut List

Project Diagram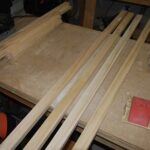 For my version of the wooden mat I stuck pretty close to the project design. Fortunately for me I had enough scrap pieces of 1×2 pine lumber that I was able to build this on the cheap. For this project you'll need to cut 36 - 9" pieces. To ensure that everything is consistent I used a stop block on my miter saw. I did this by clamping a scrap piece of wood on my miter saw and I made quick work out of this.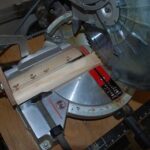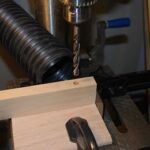 Next up, I needed to drill a hole in each end of the wood block. Using my drill press I drilled a total of 72 holes. Again I used a jig on my drill press to ensure I had consistent holes on each block. To drill the holes I used a 5/16" drill.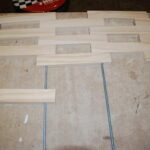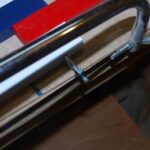 After drilling all of my holes, I moved on to sanding all of my pieces. All of the pine I was using was pretty fine so I was able to do a quick pass with a medium grit paper, and then a final pass with a fine grit paper.drill press and inset it on both ends 1 - 1/8".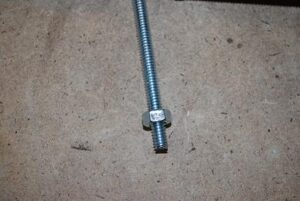 When it came to finishing up the wood I debated a little bit. I could use a simple deck stain and keeping the natural look of wood, or I could add a little color and hopefully avoid having to re stain every year. Ultimately I chose to paint my project with a Red, White, and Blue theme. To see more info on this project and additional pictures check out my entry over at:
woodlogger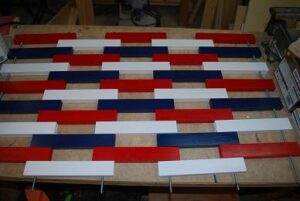 Gallery