Project Information
I recently made myself a 45 degree miter sled after reading a Fine Woodworking article about box making.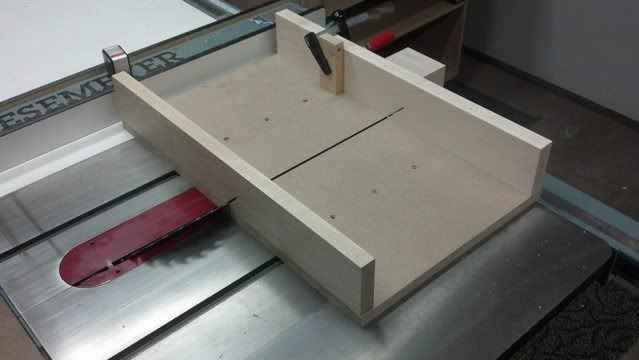 I made a small box to test out the sled. It was so nice that I didn't want to throw it away, so I started pondering what I could do with it. It was close to Valentines day so I came up with this idea…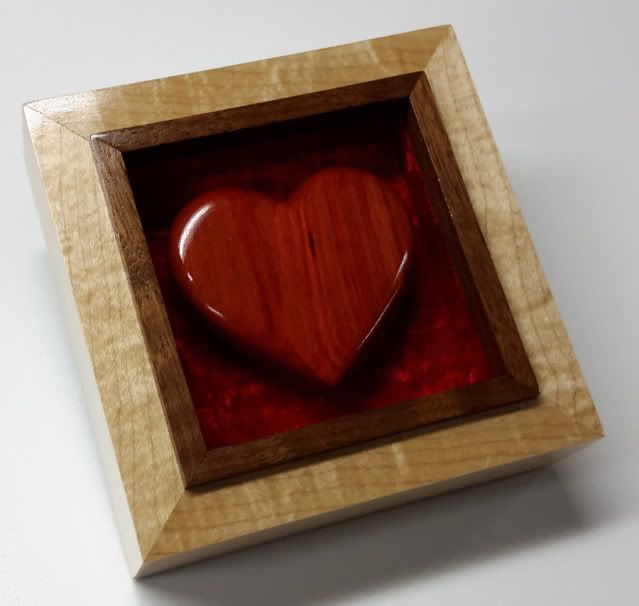 The box sides are maple, the frame is Walnut. It's lined with crushed red velvet. The heart is Red Heart.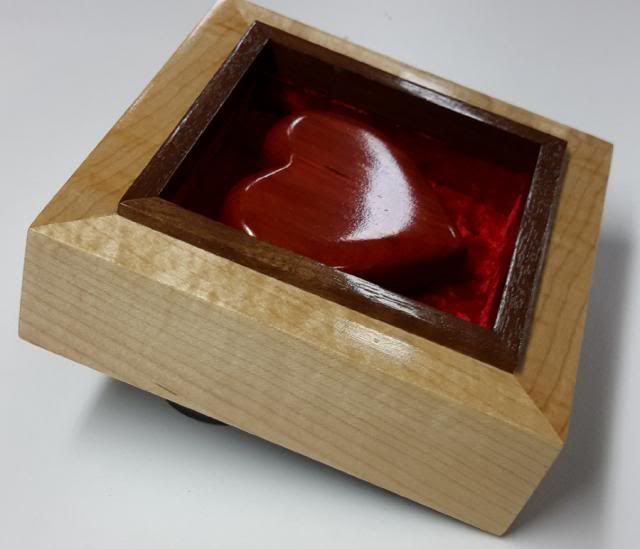 The finish is Generals Seal A Cell, followed by 4 coats of gloss wipe on poly.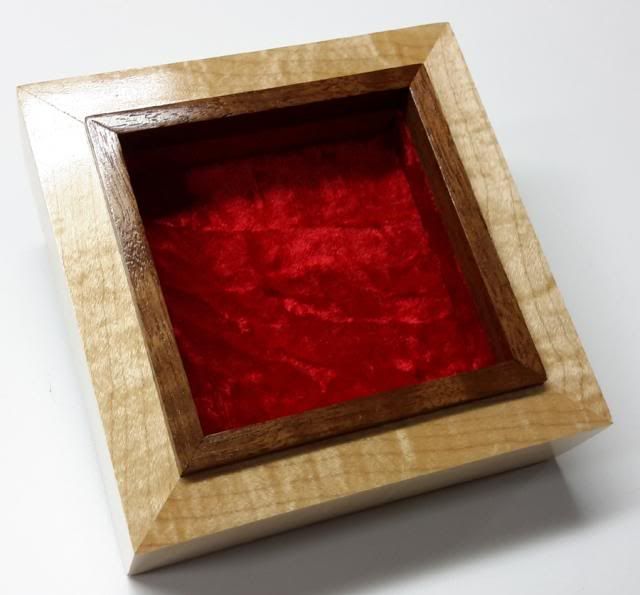 The heart is held in place with a rare earth magnet. Its behind the velvet in the base and there's a washer countersunk in the back of the heart. This way you can take out the heart and hold it in your hand..
The wife loved it..thats a definite benefit to being a woodworker..hand made gifts always score high!
Gallery