Workshop Information
11/3/09: I need to update the workshop page. We sold the house and moved to the Pacific NW a year ago, so doesn't look the same now. I'm currently renting a 16×24 space in Portland, OR. I have also added a few new tools (a router table w/a second router, a 6" jointer and a drum sander. I will take some new pictures and update this ASAP.
Tim
I have a limited space to work in, and most of my projects are small. Here's how it looks when things are moved out of the way (I share a basement room with the washer/dryer).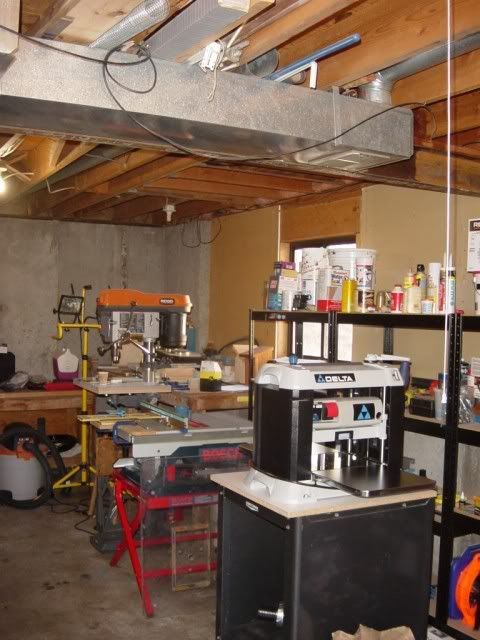 For now, my shop consists of…
Table Saw
Bosch 4000 [2005] This saw has done nothing but exceeded my expectations. After a few 'upgrades', that is. I found that my old IncraJig Pro w/ 28" fence works quite nicely on this saw-MUCH better that the factory unit-and does double-duty on the router table. I also replaced the miter gage with a Jessem MiterExcel-again, MUCH better than the original equipment. I'm acquiring blades as needed. Started with a Forrest DadoKing, a better-than-factory 50T combo blade, and a Delta 80T zero-hook blade for plywood and plastics. Someday I will own a 'real' table saw, but for now…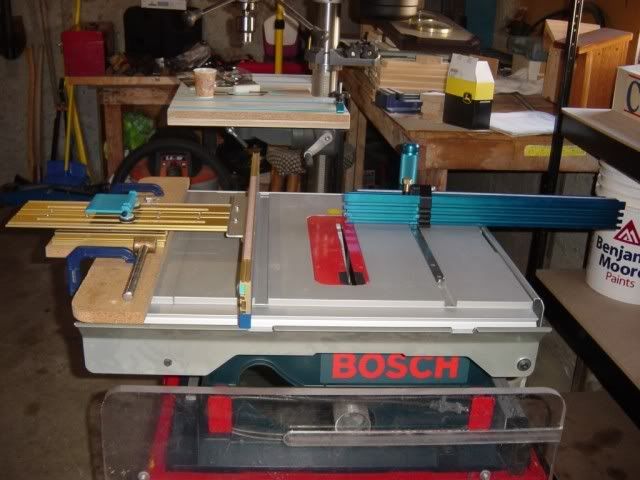 Drill Press
Rigid DP1550 - 15" floor model [2006] I just finished making an 18"x24" table for my drill press, and am very happy with it. Quicker speed changes would be nice, but…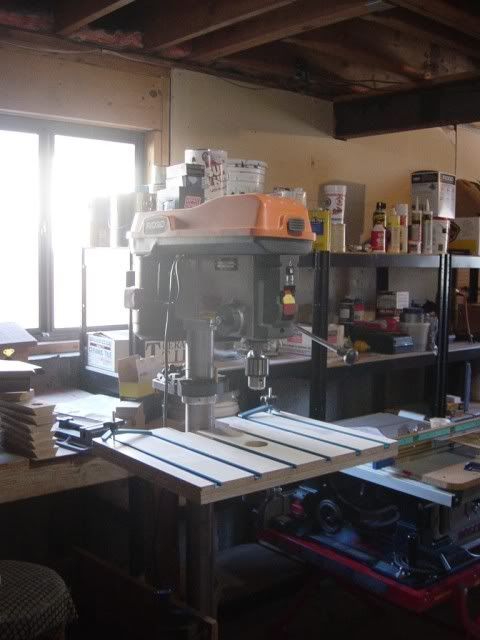 Planer
Delta 22-580 [2006] What can I say? It does what I need it to do…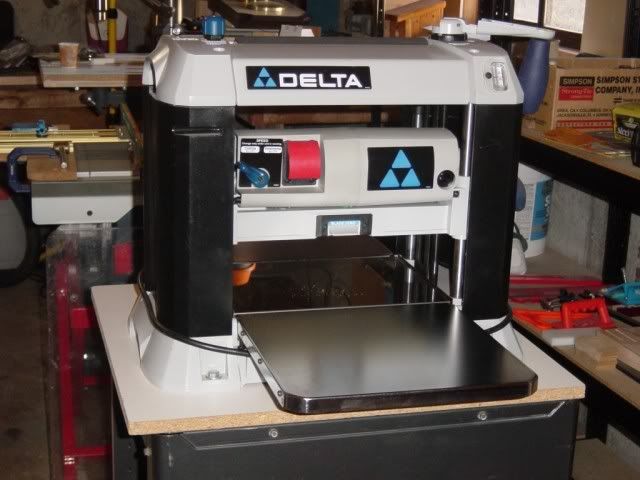 Router
Porter Cable 692VS [2007] My newest addition. It has replaced my old Craftsman nicely.
That's pretty much the 'big stuff', again for now…
Beyond that, I have most of 'the usual suspects'. Corded and cordless drills. Jigsaw. Dust collection system (aka shop vac). Misc. hand tools.
Next up?
Router table (a better one) - DONE!
Band saw
Real dust collection system
Gallery