Project Information
Hello
Sketchup mockup for a leaded stained glass window project. Zebrawood. Frame will have a mission stain when complete and be distressed and antique'd
Window is a reproduction of a 17th centrury Dutch oil painting.
Link to
Beauverre Riordan Stained Glass Studios
stained glass is 18×42. frame is about 60 tall.
As you can see from the photo I used quartersawn oak rather then zebrawood.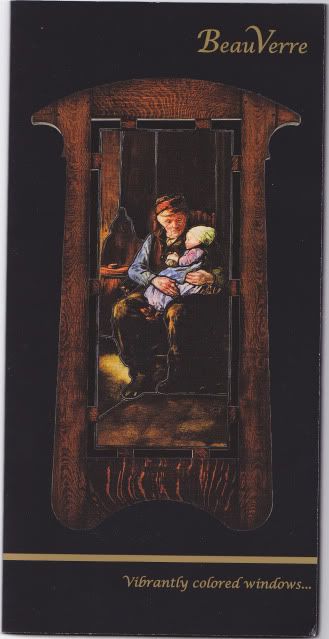 This is the brochure of the art stained glass gallery where my piece was sold. The frame on the cover is my work. It hangs in the gallery window is made to be viewed from both sides. Both sides are book matched. Frame is something like six feet tall. Stained glass piece is after a 18th century painting and is priceless.
Gallery