Project Information
I filmed the build on my YouTube Channel. Please check it out! Please like, share, and if you enjoyed the video subscribe!
My solution to storing my sandpaper was not ideal. As you can see in the pictures, the paper has curled from the previous storage method. I make a simple tray style rack to store each grit of paper separately.
Materials: MDF, Hardboard, Glue, Label Maker
Construction Methods: Rabbits, and grooves, glue.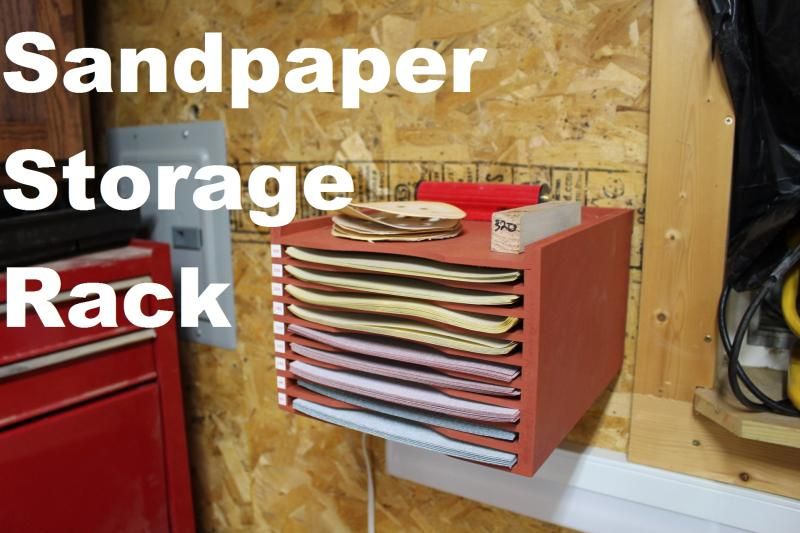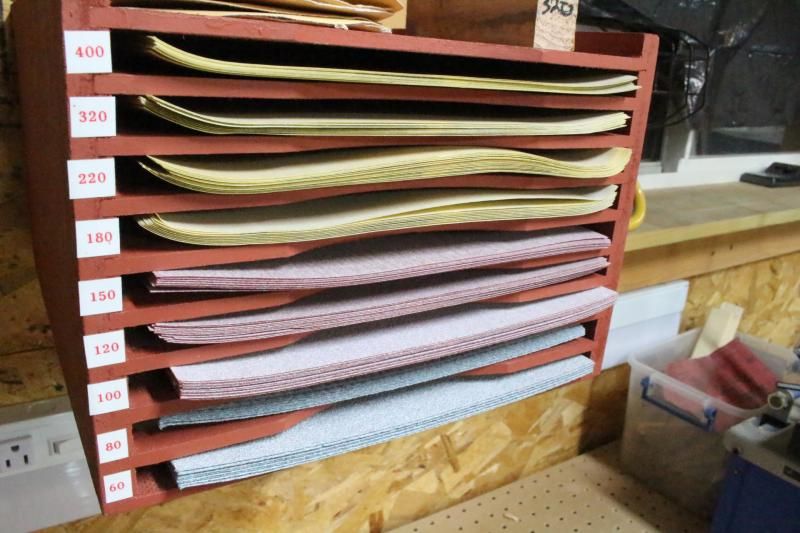 Gallery