Project Information
I carved this piece about 8 years ago when we lived in McMinnville Tennessee. One of those projects that gets started, forgotten and then rediscovered a few years later. Most of the work on the carving was done with a Dremel tool. Found the carving in a box in the garage and used the last of my molding rubber to make a mold of it. Tile is made from hydrostone and painted, dyed and glazed.
Thru mortise and tenon Frame is made from sapele mahogany.
...
Here is a Birger Sandzen painting of the Kansas river scene.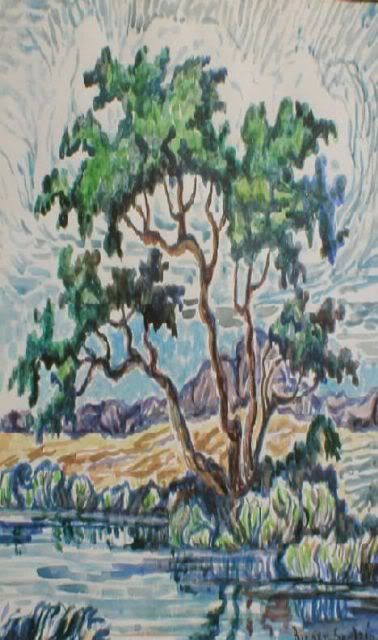 and here is the same scene in a woodcut print..
Gallery