Project Information
About two weeks into this contest, I started to realize that the only shot I had at placing well was to pull off something that was "impossible" to do with a 2X4. Well…I did it.
Every source I could find said that softwoods can't be steam bent, and there were a few attempts here by other LJ's that seemed to back up that position. I spent two weeks working on ways to get this wood to bend, throwing conventional wisdom out the window and trying everything I could come up with. After far too many failed attempts, surrounded by broken, soggy, split and burnt strips of 2X4, I was about to throw in the towel and concede that it couldn't be done. Some words of encouragement from fellow LJ's took me from "I'm NOT doing this anymore" to "Well…I'll give it one more shot". Thank you for that.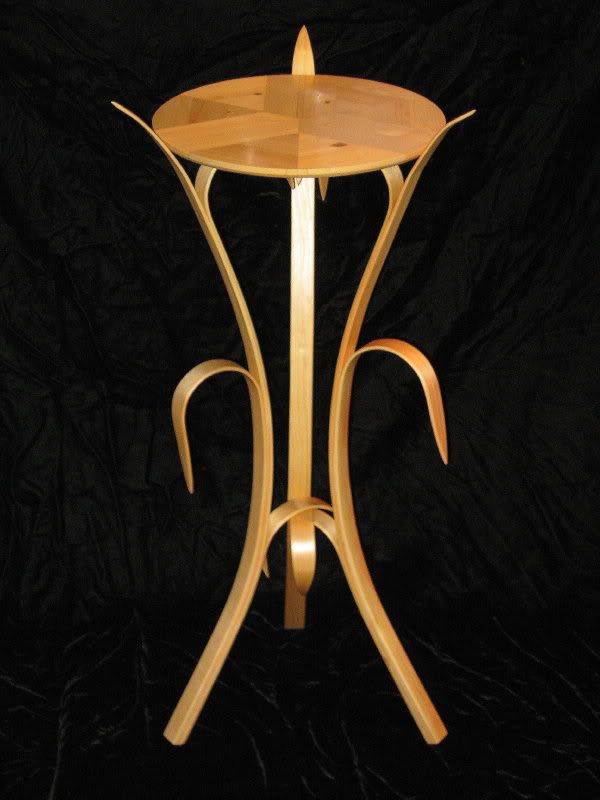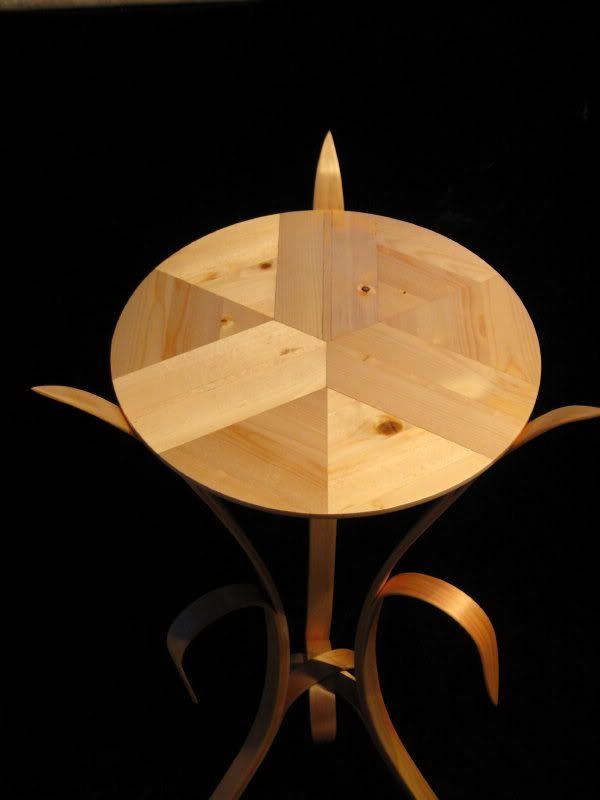 I love organic and natural looking shapes in furniture, and had a vision in my head for a while of a side table that looked to be made up of cattail reed leaves. This contest was the perfect chance to build it. After a couple of studs went into the burn barrel, I found a 2X4 in my basement wall (really) that had knots down only one side, and it was there…not doing anything…so……out came the crowbar! Knot-free framing lumber is just not a reality up here I'm afraid….believe me, I looked….and looked….then looked some more.
I don't like to use stains on wood (even a 2X4), but I wanted some contrast between the top and legs, so to get a darker amber tone the finish for the "legs" I used 7 coats of tung oil, rubbed out with 0000 steel wool between coats. The finish for the top is more coats of poly than I can count over a shellac sealer, Rubbed out to 2000 grit then buffed. I tried to capture the depth of the finish in the pics, but I'm not a great photographer I'm afraid.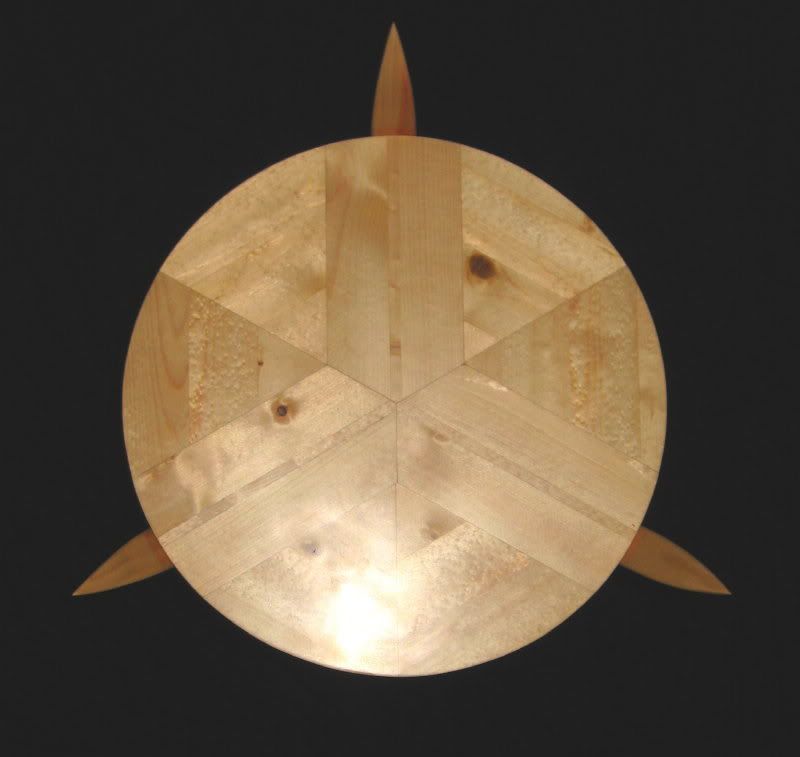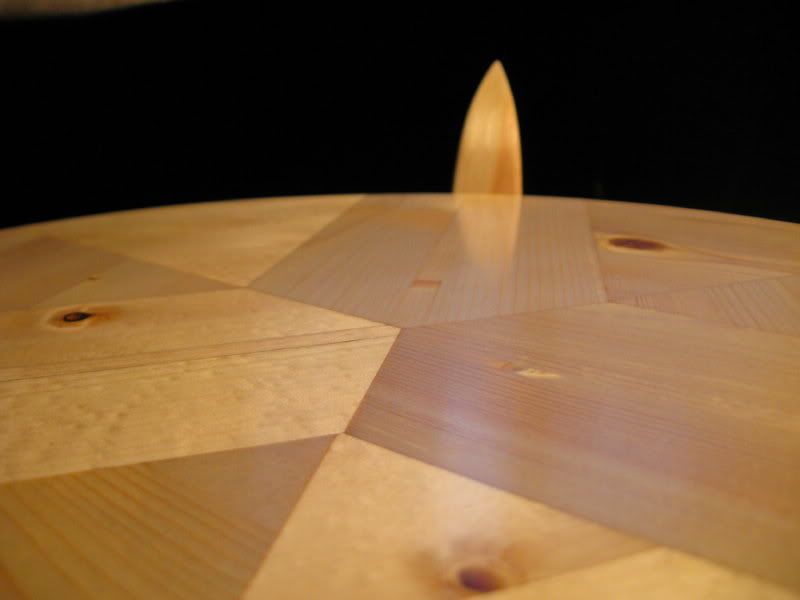 The "leaves" intertwine to lock the table together, and it is surprisingly stable. By positioning the inner layers just right, I could tension the straight-grained leaves in such a way that they locked each-other in place.
Anyway, this project met the objectives I had set out at the beginning: Experiment, build something natural looking (that doesn't look anything like a 2X4!), figure out how to steam bend softwood around a 4" radius, and most importantly….build something purely for the sake of building it.
Thanks for looking!
Ryan
Gallery