Project Information
About two months ago, my new lathe was delivered. It took me a little while to get it to the basement and set up, but now I'm operational. After turning beads and coves, I decided I was ready for something real. My kids wanted to get in on the fun, so we went to Woodcraft and bought some pen kits. We had turned some pens before, but they were much younger. Since they are 21, 18, and 17 now, we were able to do some nice pens. A couple of these I actually turned (the two dyed burls above are mine), but most were done by my 17 yr old and 21 yr old daughters. We've got 30 more kits to complete as work, college and band camp allow.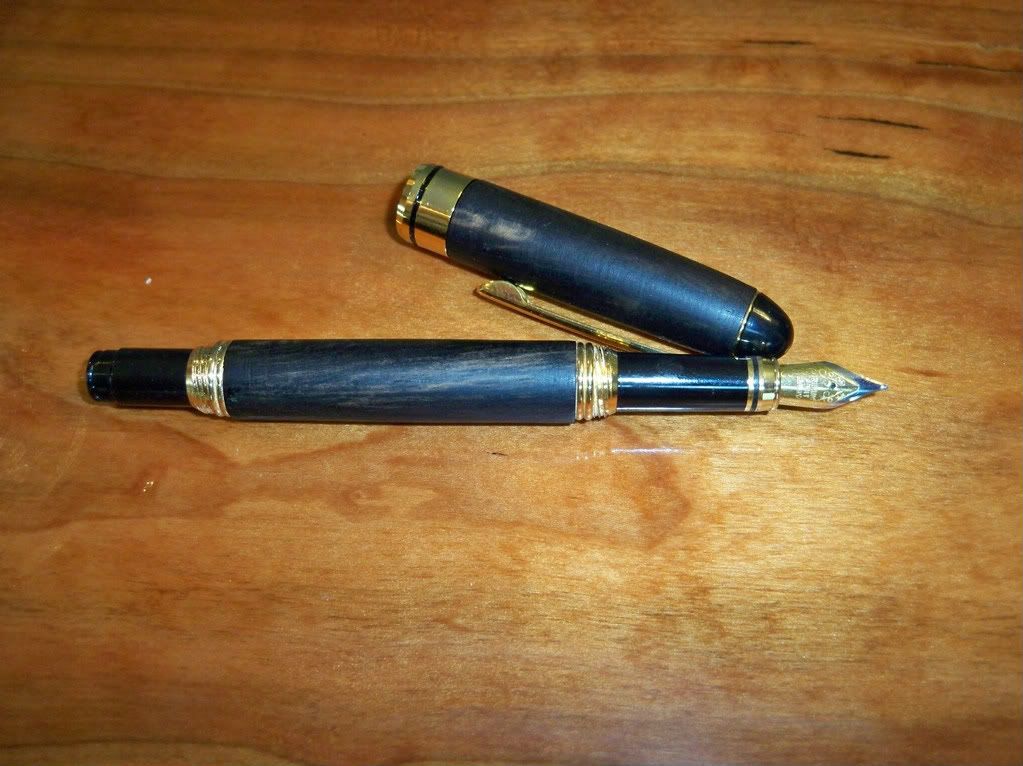 This is an ebony fountain pen that my 18 yr old son did. My main role is turning advice and assembly, except my son is trying to take the assembly job away from me.
These are two bloodwood pens done by my 17 yr old daughter. We had a bit of a problem with tear out until this daughter took on the challenge.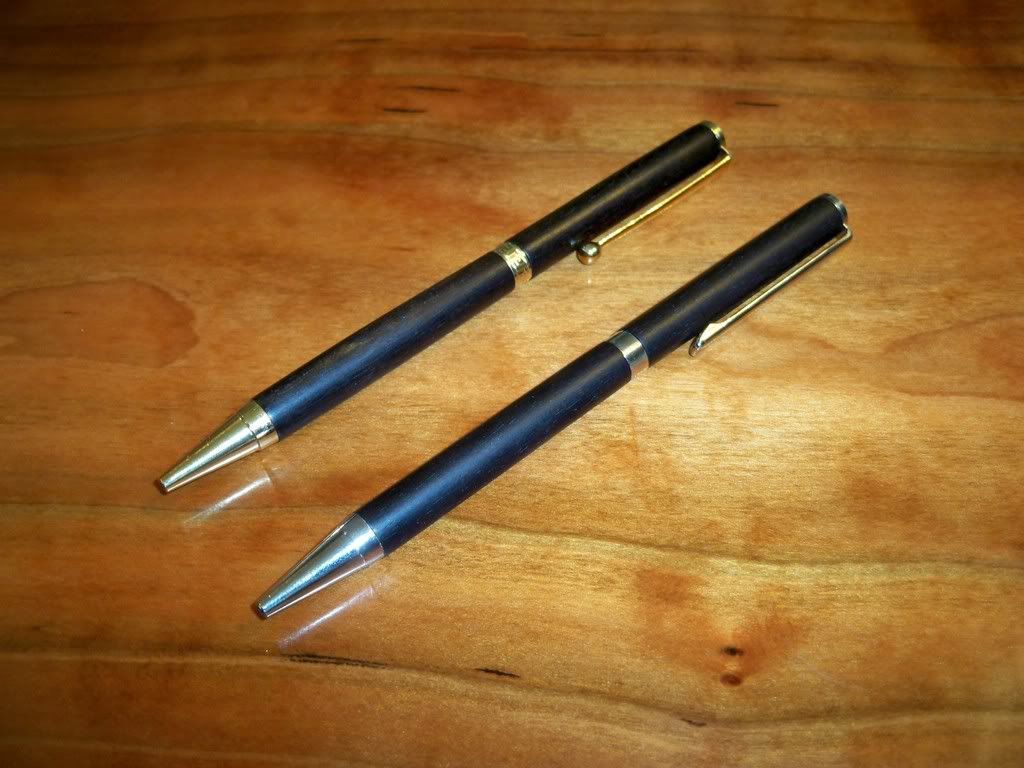 My oldest daughter did the chrome ebony slim line pen and I turned the gold one.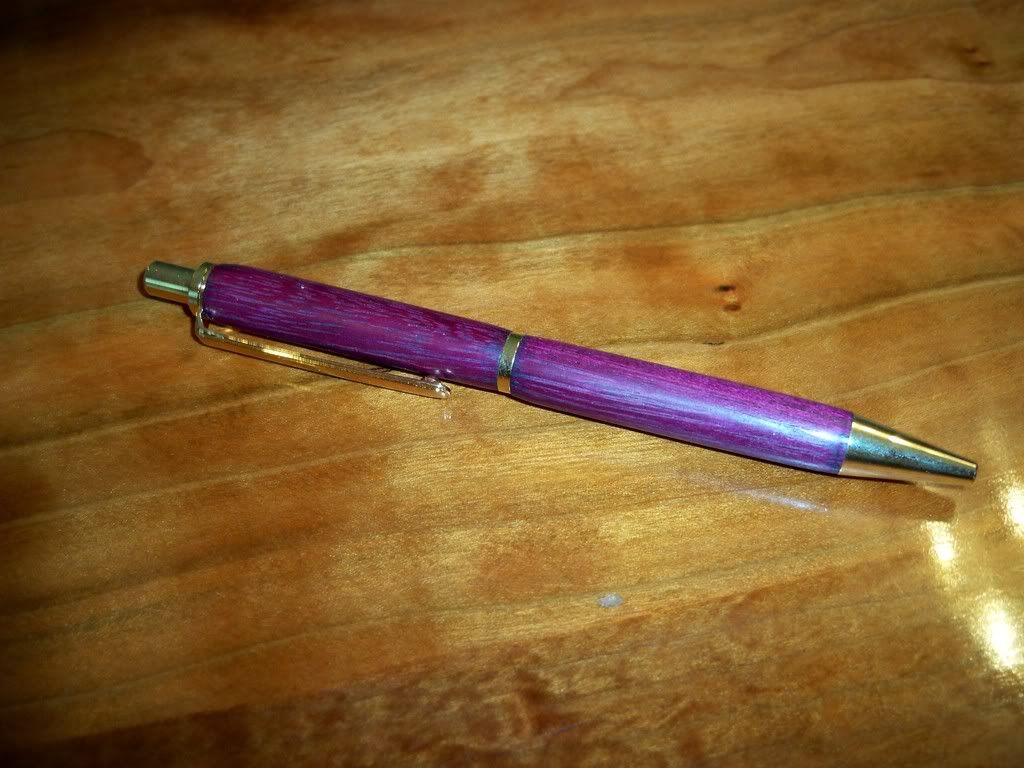 This is purpleheart, the youngest child's favorite wood and color, and turned by her, too.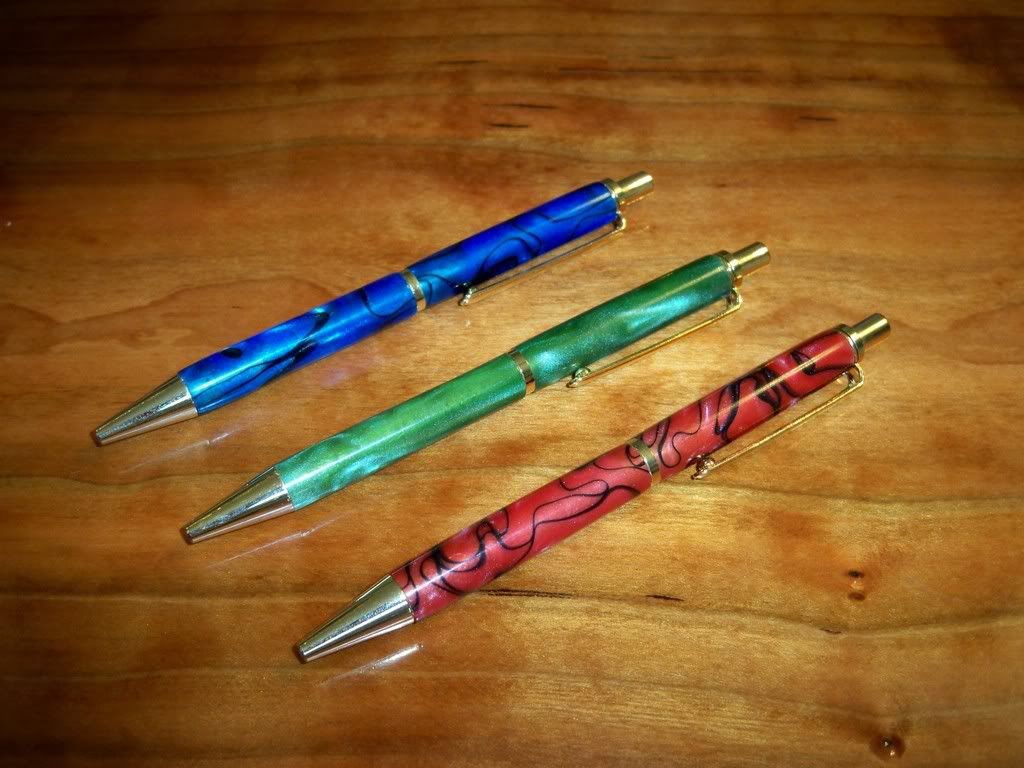 These are also the handiwork of the 17 yr old daughter. I had to steal them so I could get these pictues since the green one now belongs to my wife and it goes to work and the blue is the official band camp pen.
These are my pens, mahogany on the top and cherry on the bottom. Nobody else wanted to turn this style altho' they were the ones who picked them out, go figure, huh?
Gallery