Project Information
Ok…..here it is finished for now. It went together perfectly, and came out real nice. I am impressed with this design..I had my doubts as to how sturdy it would be… but all those are out the window….this thing is going to make a great assembly table as well. Its rock solid and rolls beautifully on the casters. I just wish my garage floor was a little flatter. I had to cut a couple notches in the bottom of the sub top so I could slide it right up to the angle iron on the back of my saw. I am hitting the washer a little still, but I might just leave it..thats close enough..
I like how it fit…after a little adjusting I was able to get it level across the back of the saw and adjusted so it was about 1/16" below the saw top.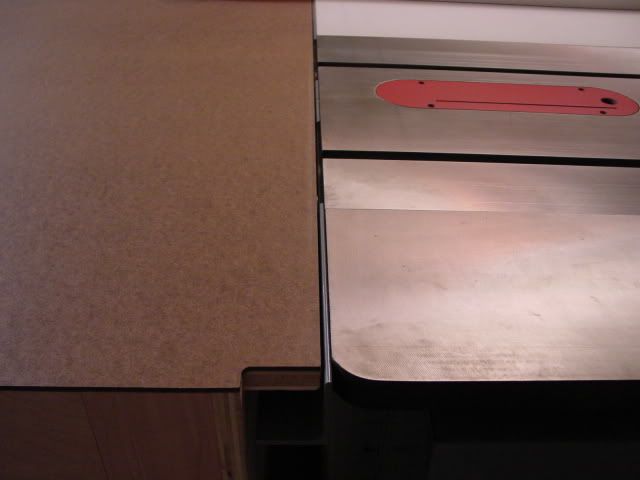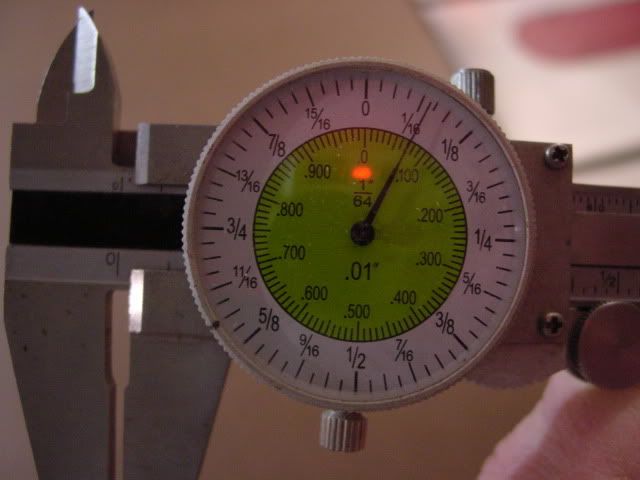 I think that is close enough. I finally got to cut the pieces of 1 1/2" thick laminated birch counter tops my boss gave me. I have been dying to cut these to test my saws power. Well, the saw cut right through them like they were paper..barely had to push on it at all…no burning or saw marks on the keeper and drop off pieces! The out feed table worked perfectly..I didn't even notice the 1/16" difference between the tops as I was pushing the slabs through. It's so nice to have some cutting power! I have to do a couple cutting boards for presents and now I can cut some thick stuff on my OWN saw!
I want to put a finish on it, but I don't want it to be a big deal. I want to just slap something on it and be done..no sanding or re coats. I was thinking a quick coat of varnish or shellac?
I love this out feed table. It is actually bigger than my saw…its nice but a little large for my small shop. I want to make another one..smaller and thinner…to use as a side table on the saw and another assembly table. If anyone wants to read my blog about designing and building this table, and download a free copy of my Sketchup model you can do it
here
Gallery