Project Information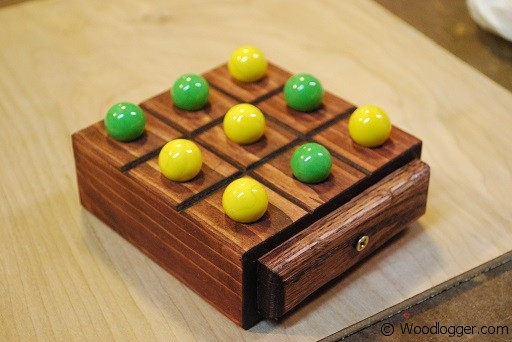 I made this Marble Tic-Tac-Toe Game in just a few hours. It's a great beginner project, and it was really fun to make. I've made a few game pieces now and there quickly becoming some of my favorite projects. First off there usually quick to make. Secondly EVERYONE wants one. Lastly, there just fun. Your kids, and grand kids will definitely want one.
A nice feature on this board is that the end opens up to store all of the marbles when there not being used. You won't Lose Your Marbles with this
board!
For a little extra help with this project I also have a Project Plan and Material List along with a video of how I made this at my site:
www.woodlogger.com
Materials
Not a lot for this one. I used a single board that I was able to pickup at Lowe's.
(1) 2" x 6" x 4' - I used untreated pine.
Milling & Assembly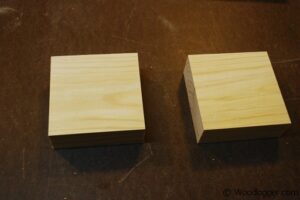 I cross-cut all of my blocks with a table saw. I cut a few extras to give away as gifts.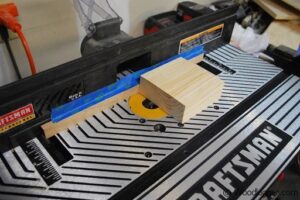 After finding where my grid lines would be; I used my router table with a V-Groove bit. I only went just deep enough to achieve a clean line.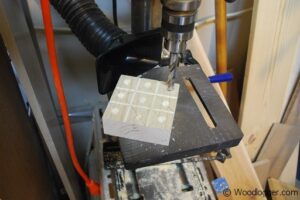 After I cut my grid lines. I then drew an X in each block to find the center point for each square. You could really just eye-ball this, but if you want to get a consistent look this is an easy way to ensure that.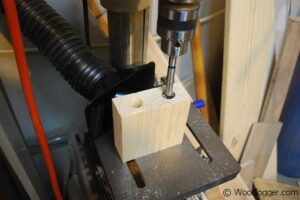 Next up was cutting a hole to store the marbles. Depending on the width of your marbles you may need to adjust the width and depth for your board. I needed to go 3" deep for mine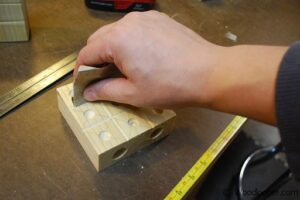 I cleaned up all of the grooves and marble holes with sand paper.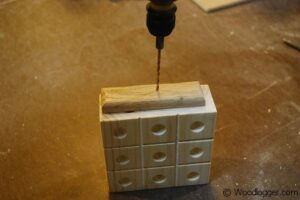 I made an end piece out of a scrap piece of wood. I rounded it over with a 1/4" round over bit to give it a cleaner look. I attached the end piece by first pre-drilling my wood, and then attaching it with a wood screw.
Finishing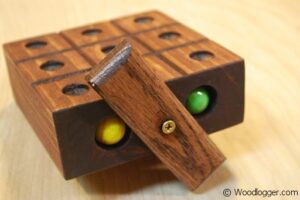 To finish this, I sanded the whole piece using medium and then a fine grit sandpaper. I stained my board with a dark mahogany stain.
This really was a great project! To see more pictures, plans, and videos of how I made this check out my other entry over at:
www.woodlogger.com
.
Gallery