Workshop Information
So here are a few pics of my rather messy shop…and my pile o' maple that is the plague my life…well, just the biggest challenge I got goin' right now.
I should have cleaned first.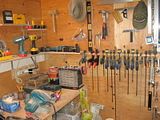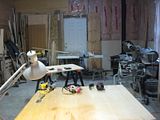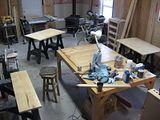 ..and that maple I was talking about.
And here's the making of the shop. My youngest brother, Dad, and built it in two weeks in August 2008. It's all sided now, but here's the process. Have I mentioned I love my shop??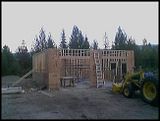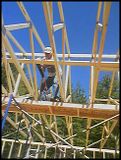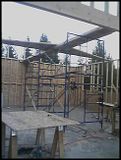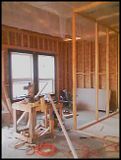 !http://i833.photobucket.com/albums/zz254/randman64/th_Jason12.jpg(the veiw)!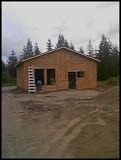 We lived in this here garage for the winter of 2008/09, while we finished the house…what a winter. But now I got me the shop of my dreams and lovin' it.
Gallery