Project Information
Saw this in an old American Woodworker magazine and modified it to fit my jointer. It only lifts the jointer 1" off the ground.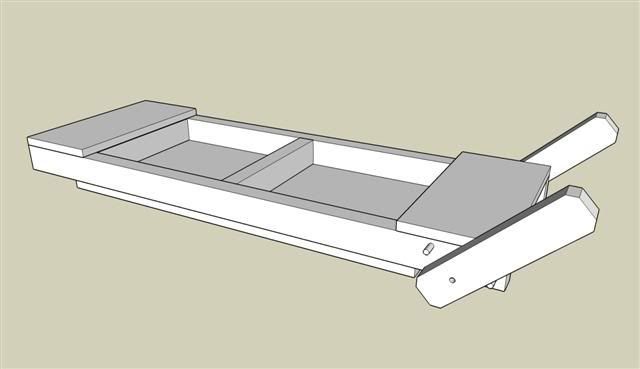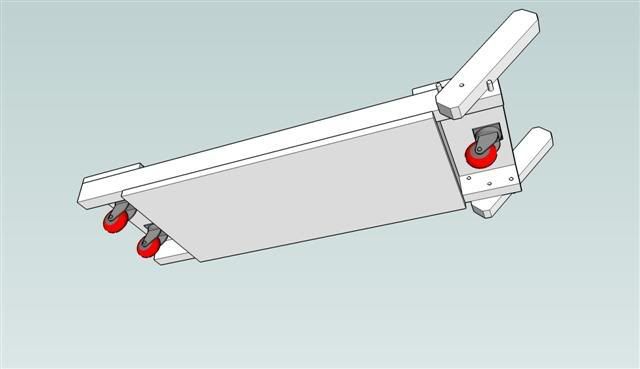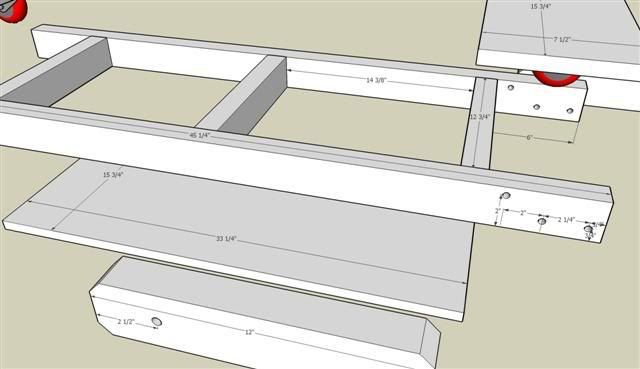 Nothing but 2×4's and 3/4" plywood. There are a couple 3/8" dowels on each side and each "foot" is attached with a 3 1/2" x 3/8" lag bolt (I used a 3" lag bolt and countersunk the head). The interior dimensions are based on the footprint of your jointer, and you may not need or even use the center brace if you have a square cabinet jointer. I threw the whole thing together in about an hour using glue and 2 1/2" wood screws.
Here I assembled the frame. The height of the 2×4"s is determined by the total height of your casters minus 1". The casters I used were 3 3/4" so I cut down the 2×4's to 2 3/4".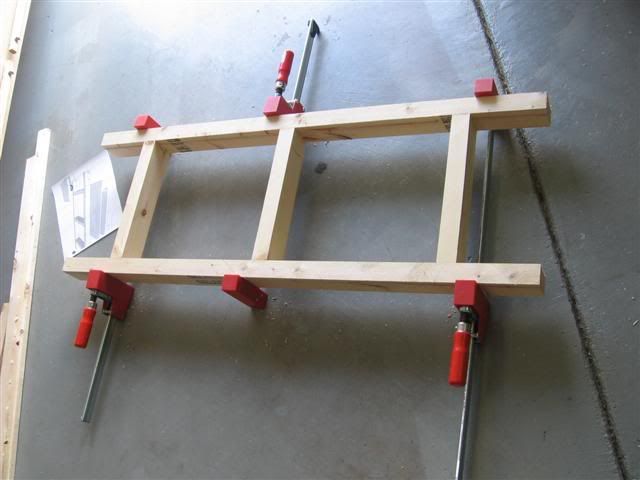 Here I attached the bottom piece of plywood and the top side pieces.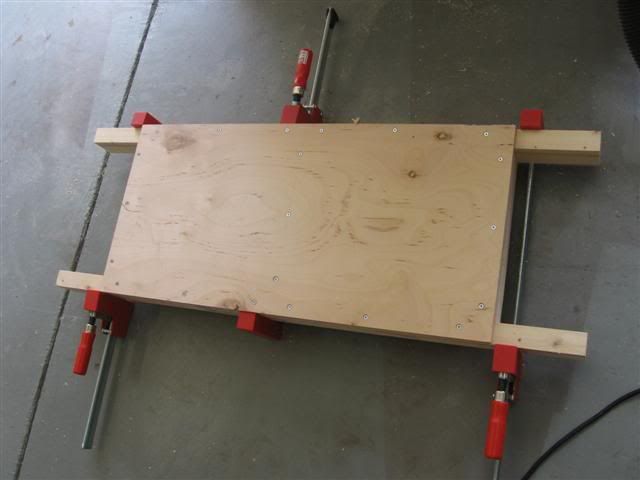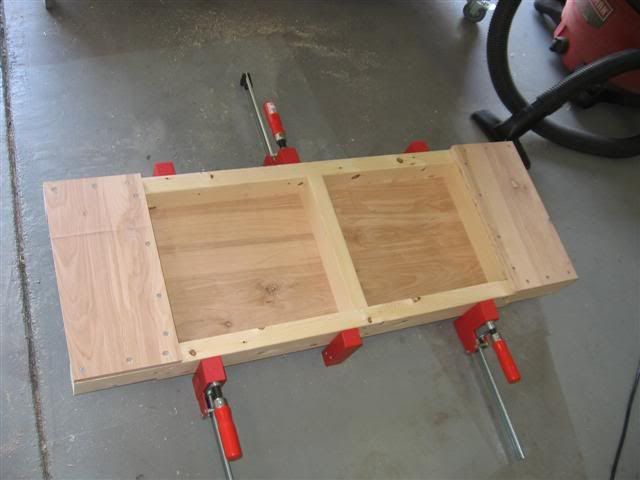 I then attached the casters. 2 fixed casters and 1 locking swivel caster. Got all three at Harbor Freight for less than $10 (the fixed casters were on sale for $1.99 and the swivels was $3.99).
I thought about just using the locking caster to hold it in place but it moved too much so I went ahead and added the "feet". The feet are cut down to 2" and then 45 degree bevels are cut on all corners. I didn't like the way they set when the feet were down so I took the belt sander and flattened the end that touched the floor to sit flat.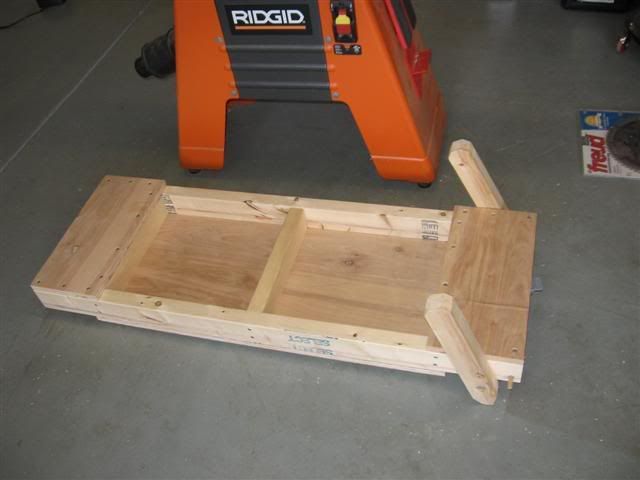 Borrow the neighbor to lift the jointer and I'm done.
If you are interested in my Sketchup files (which you would need to modify to fit your jointer) you can get them here:
https://1drv.ms/f/s!Ak3MNCPBmYglgQoSsJIcD3pRbAl8
A great little project and now it is much easier to get my jointer out for use.
Gallery