Project Information
After
the successful launch of my Etsy store
, I've been cranking out the combs left and right. Trying new woods and streamlining my processes has been interesting and quite fun. I've determined that I absolutely love cocobolo. Black & white ebony and claro walnut burl are also extremely nice.
I want to easy my way into larger pieces like furniture, but for now this is doing pretty well for me. I basically tried doing combs on a lark, because not many others are doing them and it looked like fun. Turns out people really love them, and they buy the things. Who knew?
The combs pictured in order, are as follows.
1 - Fine tooth beard or hair comb - Bocote with cocobolo grips
2 - Hair comb - Cherry with cocobolo grips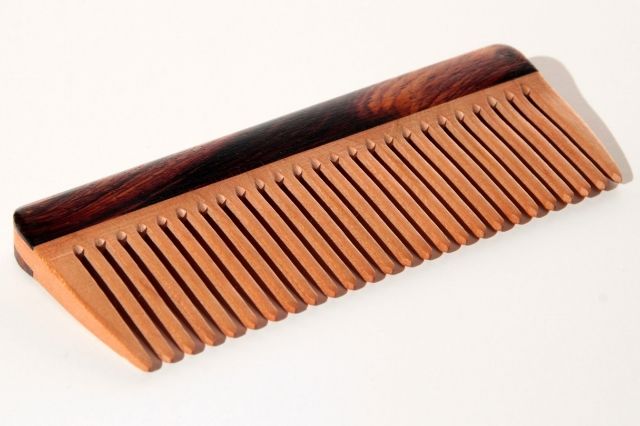 3 - Hair comb - Cherry with black & white ebony grips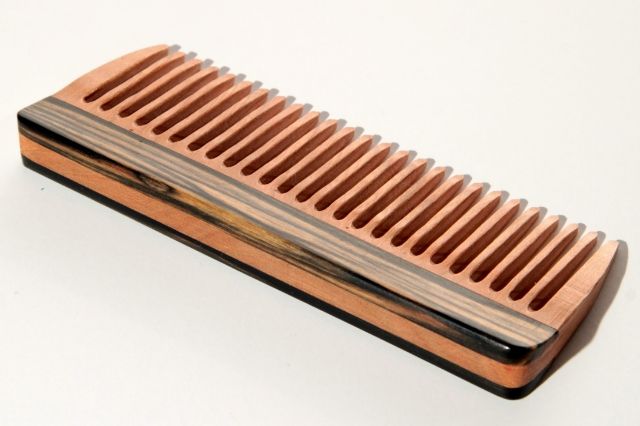 4 - Hair comb - Cherry with claro walnut burl grips
5 - Fine tooth beard or hair comb - Bocote with rosewood grips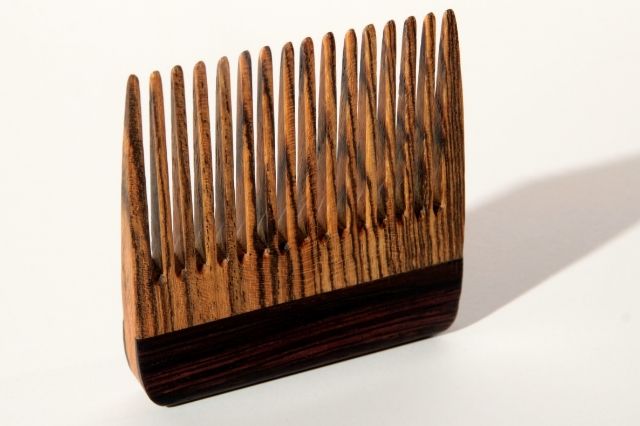 6 - Fine tooth beard or hair comb - Bocote with maple burl grips
Gallery