Project Information
Well here goes. Another project. (Who says you can't teach an old dog new tricks?)
Early this spring I purchased a
Jet 1236 Lathe
from a friend. He hadn't used it in over 25 years. A bit of cleaning was definitely in order. Besides putting it back together, as it was stored in the upstairs of an old barn. Anyway it took a while for someone who has never operated a lathe in his life to clean and sort parts. Then put it all together. Luckily
Jet
has the book downloadable on-line. That helped immensely. I found that I can still order most worn parts as well.
I have purchased about 6-7 lathe videos this summer and have done nothing but watch them here on my computer. I bet I have watched Norm's Lathe 101 about 10 times on P.B.S. also! Also….
I have taken no lessons
as of this post. So please excuse any blemishes you might see in these accompanying photos. (Hope they are sufficiently blurry to mask imperfections!) Hopefully Santa will bring a gift certificate for a lesson or two this Christmas(?).
I had a couple of days off last week for vacation and decided to go "hunting" in the Indianapolis
Rockler Store
. I was bound and determined to think of something to do on this now refurbished lathe. I planned something simple. I have a couple of Mallets that I purchased at a flea market. Although in my price range, of cheap, they seem to want to fall a part. I guess I could put a little glue on them but I really got them for "patterns".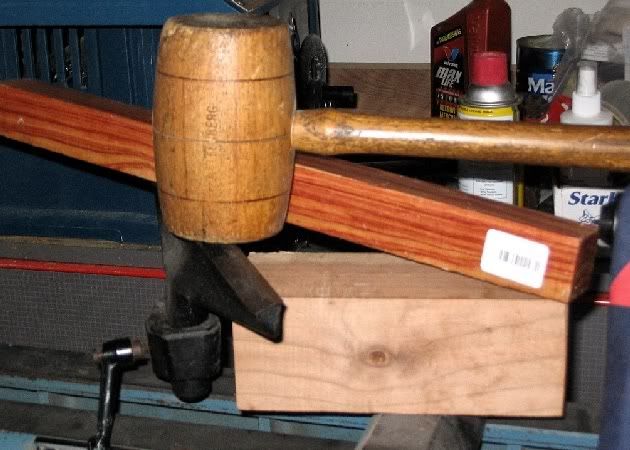 A little chunk of
Cherry
for the head and a small square of
Tulip Wood
for the handle.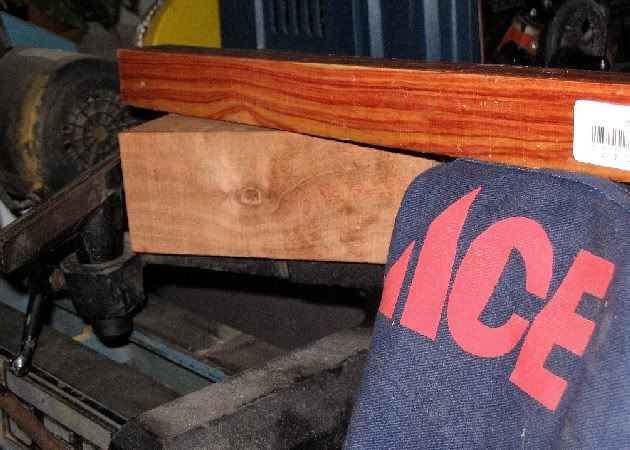 Here we go. I know not what to expect. But after about an hour and a half, adding a little glue to the handle, here what I got.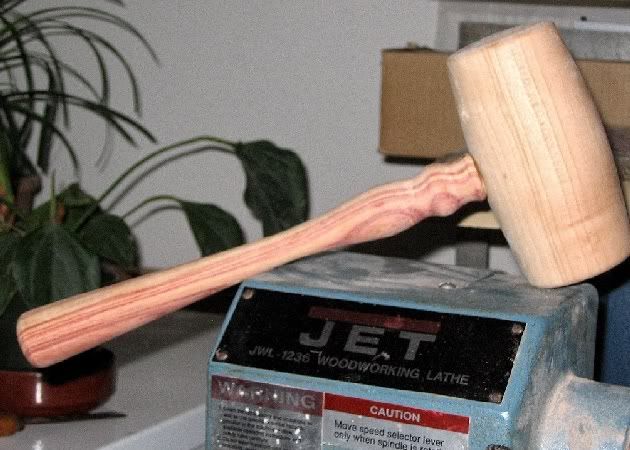 I'll try to show a bit of detail: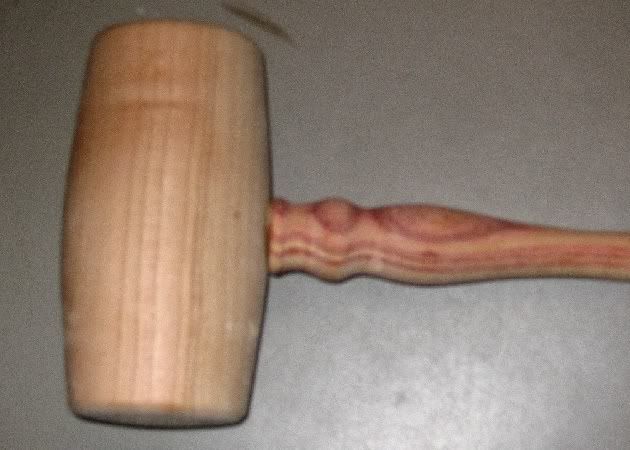 Time to let the glue dry then posibly a finish of some type…Any suggestions? Thanks for looking y'all!
MsDebbieP
I know it's not close to art, can I call it functional?
What to make next…........
Gallery