Project Information
Here's the french cleat board I made for my shop. It's one of those projects that will never feel quite "done"...so I'm just gonna post it. I made the cleat board a couple months ago, and I've been slowly adding various tills and racks. The latest being a till for my smoothing planes. A saw till and others are coming soon.
About the build:
It's possible to mount the french cleats right on the wall. But I'm working with cinder block walls, and I had no desire to drill that many holes with a hammer drill. So I decided to mount a big piece of plywood.
Realizing this, I wanted to stick with white oak and walnut like I used on my bench. I just like those woods and they're pretty reasonable where I live. So, I took a leftover piece of white oak plywood, framed it to get a little more size, then cut some 1"x3" cleats out of some knotty walnut..
Then, I had the idea to glue the cleats and screw them from the back of the plywood. That way I wouldn't have to look at all the ugly screwheads. Here's how that looked. Basically layout, predrill, glue, temp cleats with brads, flip over and screw.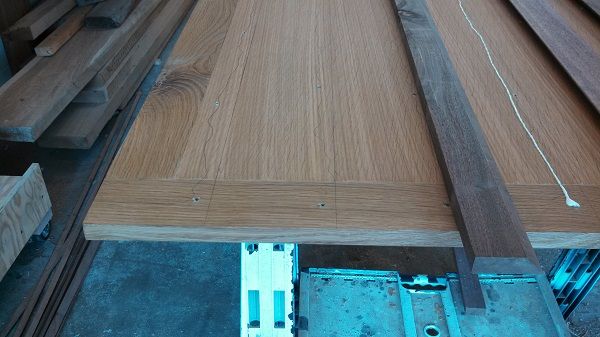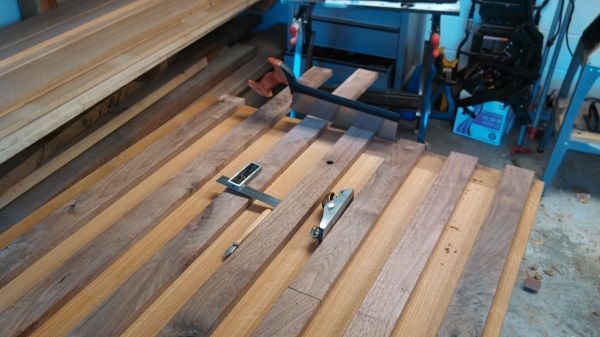 Then I mounted the board to the wall with some big concrete anchors, and wiped it with a couple coats of danish oil.
Then I just had fun making all sorts of tool holders.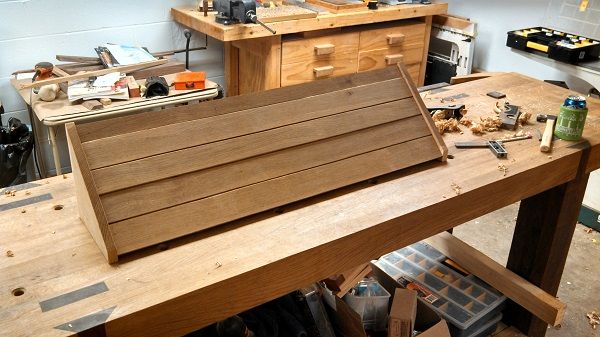 Each till gets a "hanger" mounted on the back. Really just and inverted scrap from the original cleats. I'm pretty happy with it so far. The flexibility is really nice. I keep tinkering with the layout. The tills slide left and right, or just lift off easily.
The last phase my my improved tool storage will be some cabinets/drawers for the bench below the french cleats.
Questions and comments always welcome. Take care all you crazy lumberjocks, Red
Gallery