Project Information
This is another recently completed Custom Fly Fishing Net for a sea captain on the East Coast. He wanted a nice burl handle with a favorite fly, the "Last Chance Cripple," inlaid in brass into the handle.
The burl was stabilized before use and laminated over a piece of Maple to give it backbone. This custom commission was a challenge, as the tight radii on the hoop made bending multiple strips of curly maple tough. Each laminate is around .040" thick. The end result is a very strong hoop, especially with the darker and stronger Wenge in there.
Some of my other custom nets are available
here on LJ
on my website,
www.sierra-nets.com.
I am taking commissions now but my lead time is well over 3 months.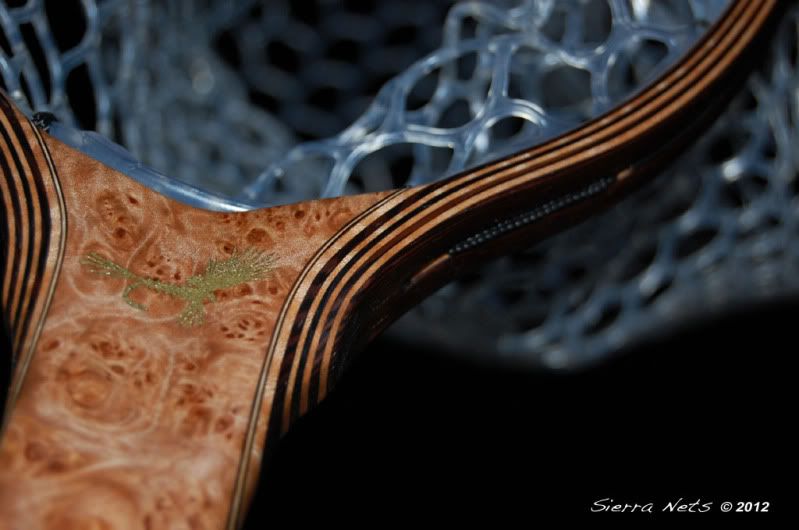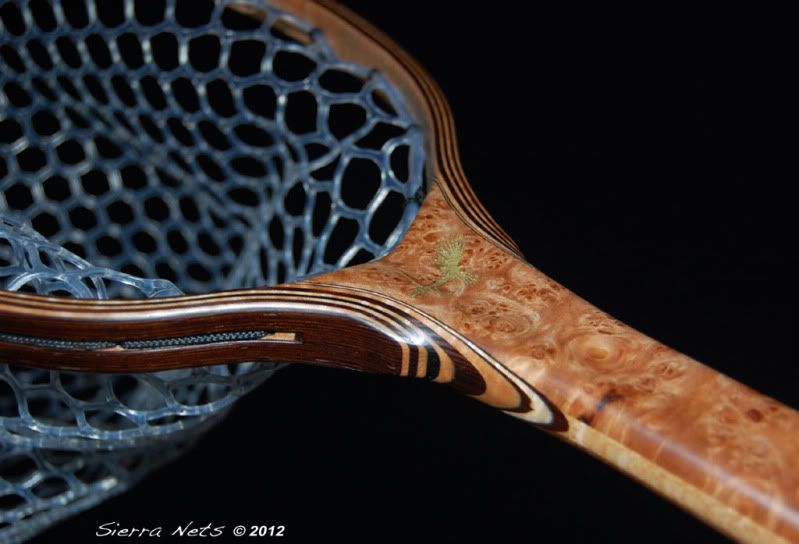 This is the magnetic net release debut which I have been working on the design for for months now. This magnet, encased in maple burl, will hold the net fast to your back until needed. I have a
video here
how it works if you are interested.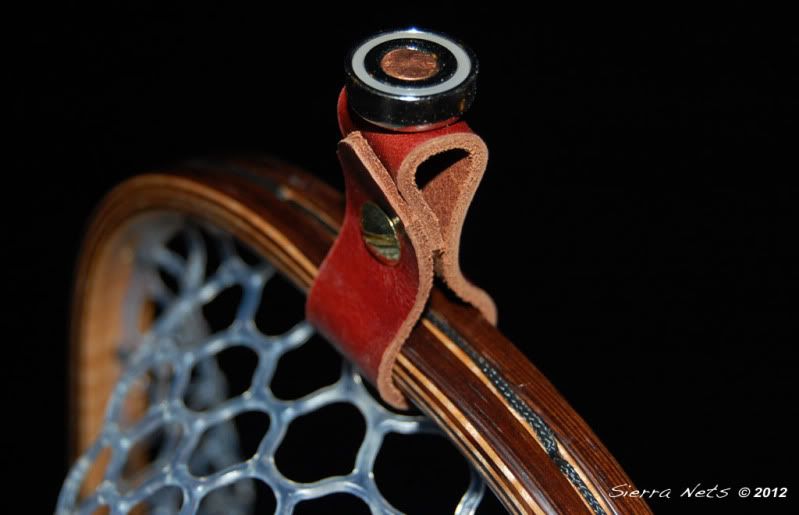 ​
Enjoy.
Gallery