Project Information
Well, the weather called for overcast and intermittent rain, here, so I could not undertake any new major projects, or finish my boxes due to humidity. So my mind turned to making one of my minor projects-I had some old maple or beech I salvaged from pallets and I had a 12×24 piece of 1/2" ply laying by my bench… looks like I got the makings for a cross-cut sled. Yessiree Bob! I had some mahogany that was narrow and fit perfectly in my 3/4" miter slot that was used for the runners. I resawed them to about 5/16×3/4" thickness and glued them to the bottom of the plywood base. I used some #6×3/4" counter sunk screws to further secure them.
Troubles came when I tried to rip the fence from the salvaged wood. I got about 14" into the rip of the salvaged wood when my table saw got bound up. Terrible time getting the wood out. Seems the humidity expanded the wood, and coupled with the fact that I was ripping right trough the center rings of the wood all added up to a bind. See the picture below and you can see how the wood is trying to warp around the cut.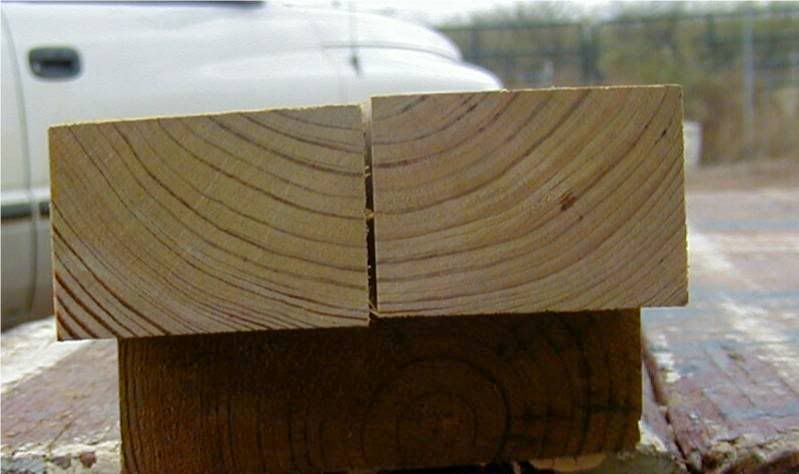 So, I found a piece of redwood 3×4 left over from a fencing project. I ripped it 2 1/2" high and glued and screwed the back fence to 1/2" plywood cut 12"x24."
I only screwed one corner of the front fence so I could use my expensive shims to ensure a 90 degree cut. I temorarily screwed a block of wood close to front fence edge opposite of pivot screw and clamped the free end of teh front fence to it. I then used my shims (see them in the plastic bag…LOL) and added or substracted them until the fence was exactly 90 degrees from the blade.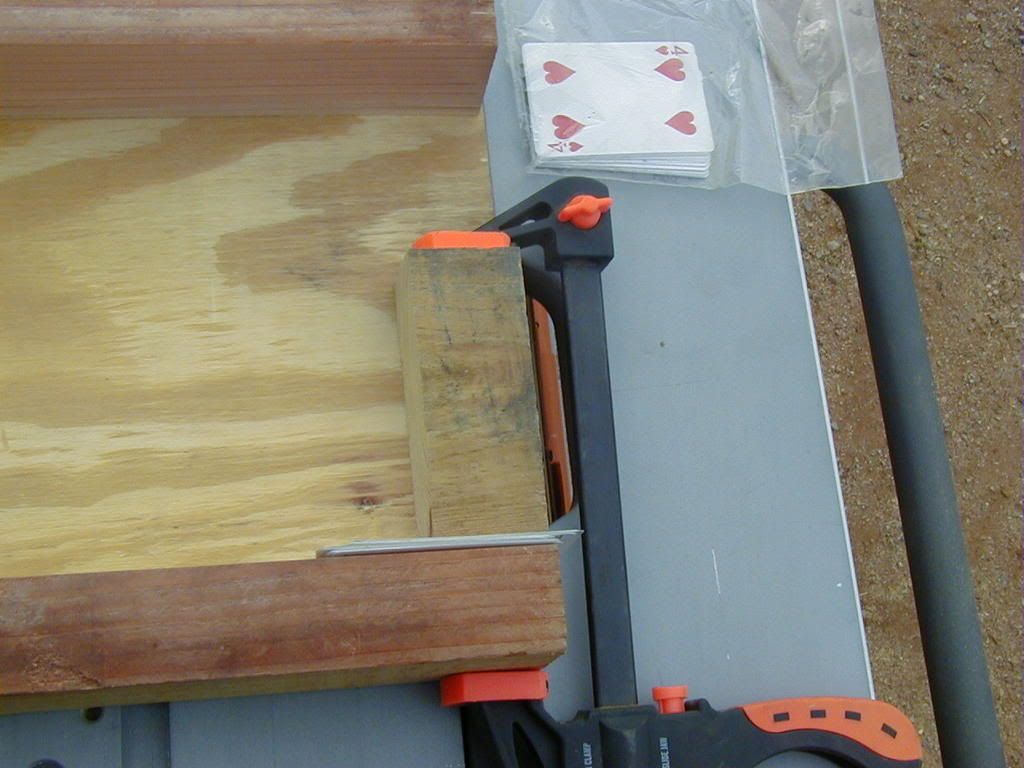 Use a precision square to make sure it is 90 degrees!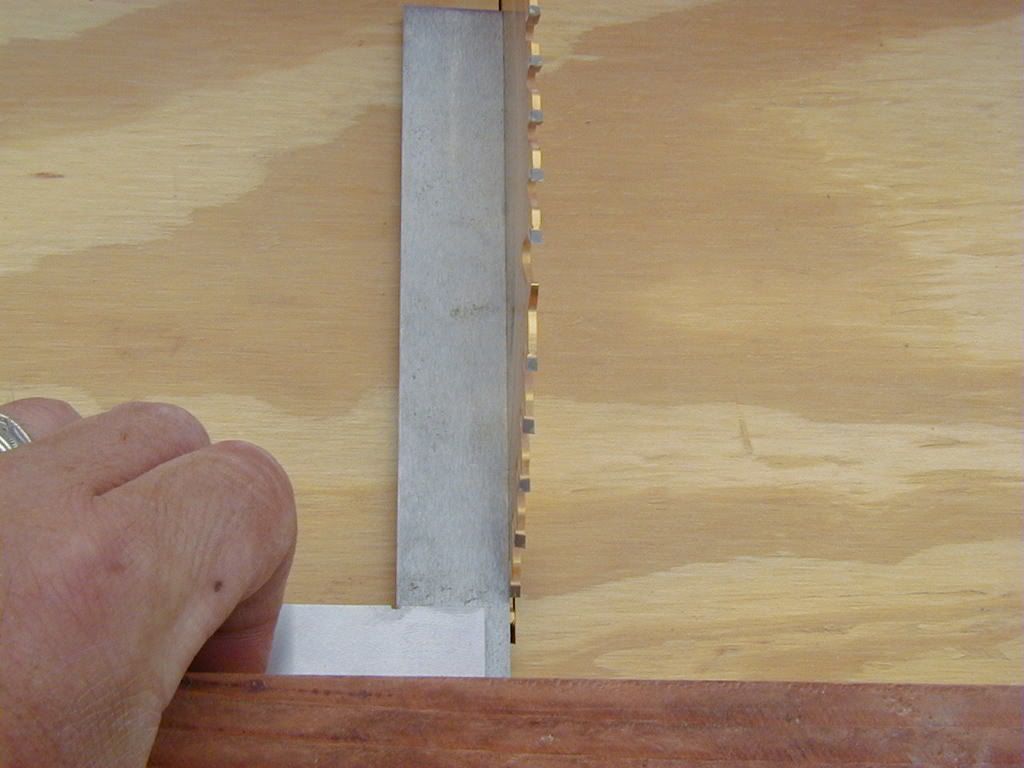 Then I used the pieces from the salvaged wood I first tried to rip and made a protective fence to keep stray fingers AWAY from the blade when it exits the sled. (Kinda gorilla engineering, but it works real gooder!)
I also added a plexiglass cover over the blade for my protection from flying debris and the spinning blade! (One sugestion when drilling plexiglass-Use old drill bit you won't mind getting melted plastic all in the channels. It took me a little time to clear mine! LOL Lessons learned the hard way!)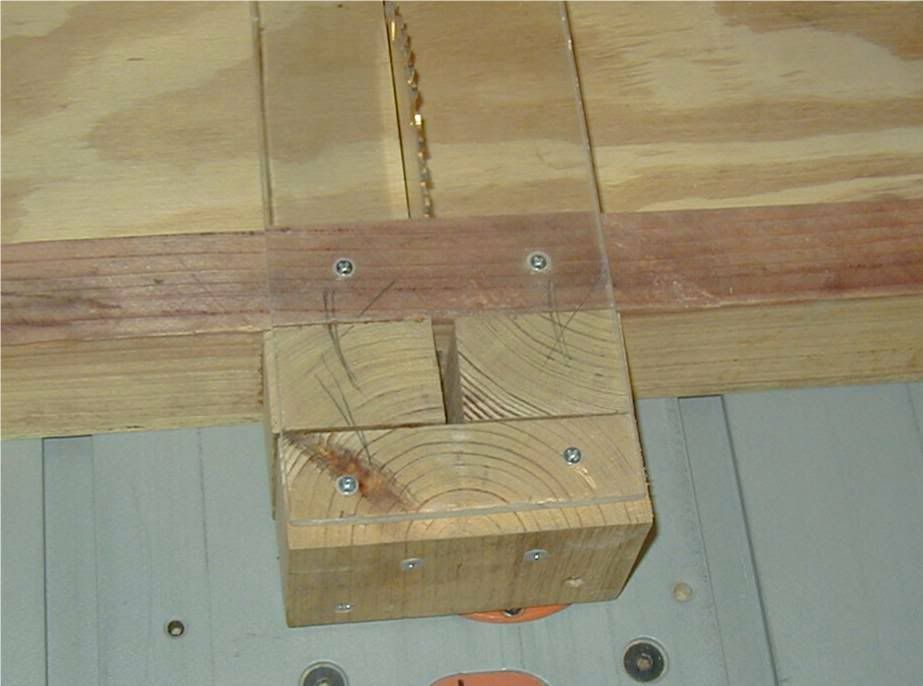 The plexiglass is close to the blade when the blade is fully extended.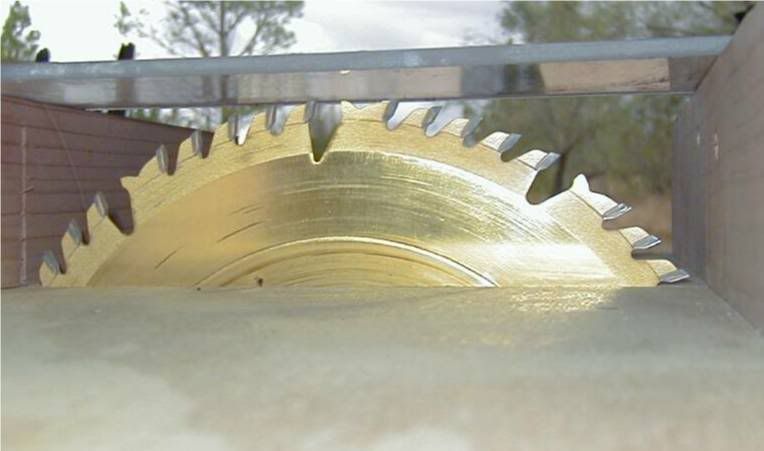 The weather continued to threaten and I could feel moisture on my skin, so I packed it all up and headed inside.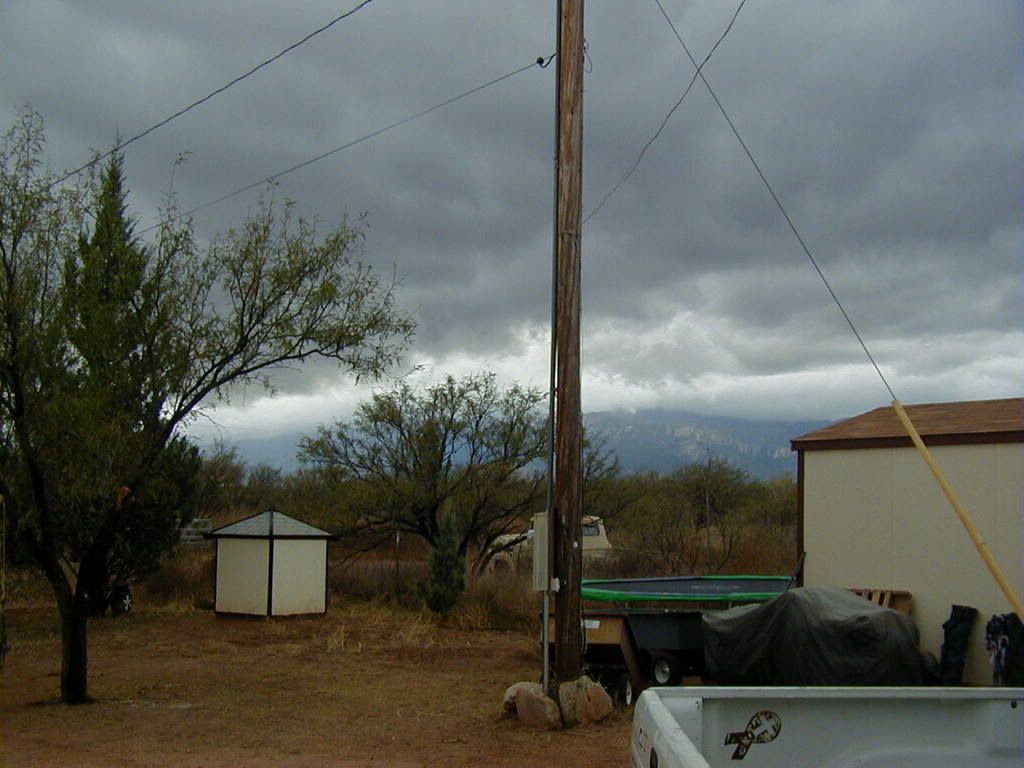 Here is the finished project stored away, but ready at a moments-or a few minutes-notice!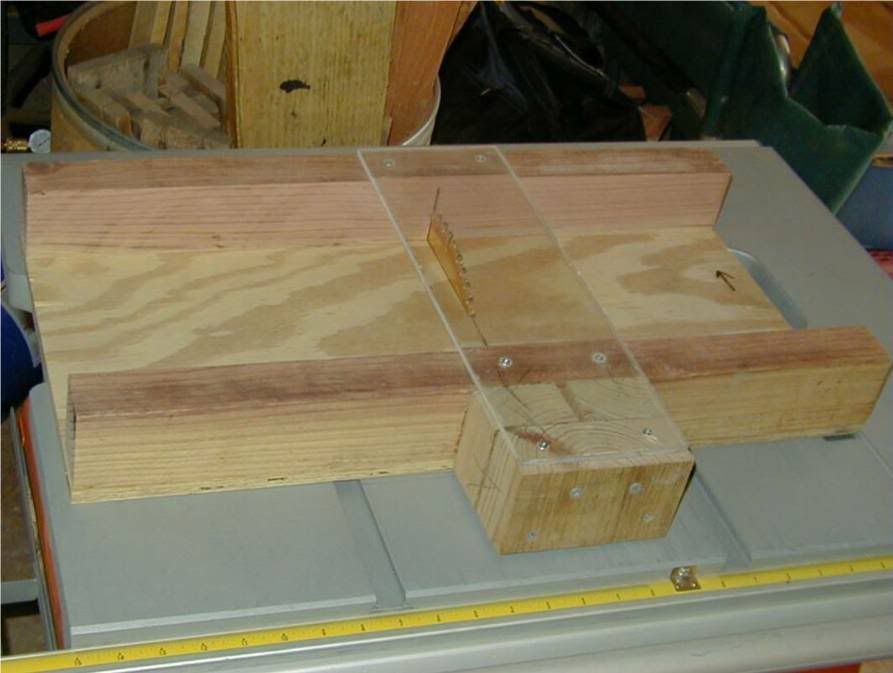 Now, I won't feel unsafe or hesitant to crosscut smaller pieces.
Gallery