Workshop Information
As many other participants in this site, my workshop is where the cars are supposed to be. Calling it a workshop is a stretch.
I am relatively new to the site, but have not been too shy about dropping a line here and there. I've commented on a couple of projects, asked quite a few questions, including some on e-mails specifically directed to members, probably being a bit of a PITA.
This site does have in my opinion a sense of camaraderie, respect and support which is both refreshing and encouraging to name but two. This is why I sit here now and write. After all, as I have followed threads and looked at projects I've seen things that are not only amazingly beautiful, but leave me scracthing my hairless nogging thinking, "is that possible?, how?".
Some of the shop work tables here at LJ….well, you've seen them. Not only the craftsmanship (and possibly a part of it) but some of the work areas and tools carry such neatness and quality that it is intimidating to show my work and equipment here. Yet as mentioned earlier, the community can be so supportive that I've moved forth with and post my messy and humble shop.
My garage is located in West Valley City, for those familiar with the graph like lay out of SLC, UT, I'm some 12 miles soutwest of the center of the city, a hair farther west than south. I have just fairly recently come to this hobby (probably account for less lines in the water and more pencil ones on plywood of late) after picking a pair of BD firestorm tools, 10 inch table saw and miter saw (the latter out on loan right now) from a friend that was moving. Since then a few pawn shop routers and trips to harbor freight…........you might understand.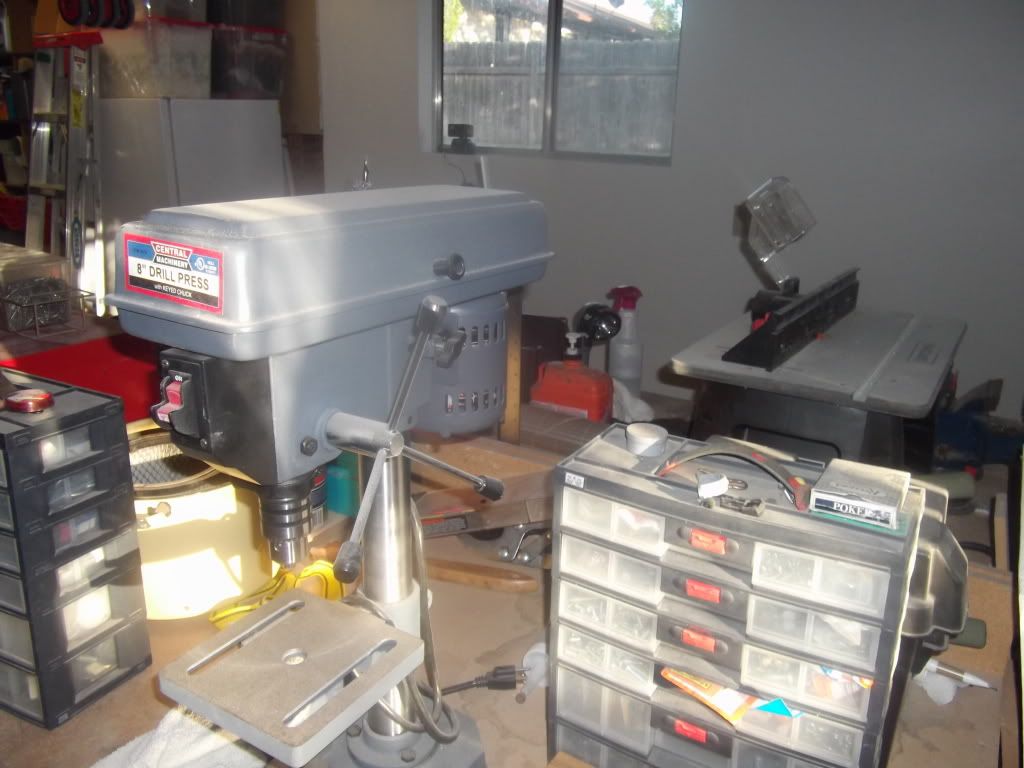 Small drill press and surrounding mess
Future site of homemade cabinets
Recently purchased old yet sturdy band saw, currently residing at a Buddy's garage while I work in mine (pictured in former owner's neater garage)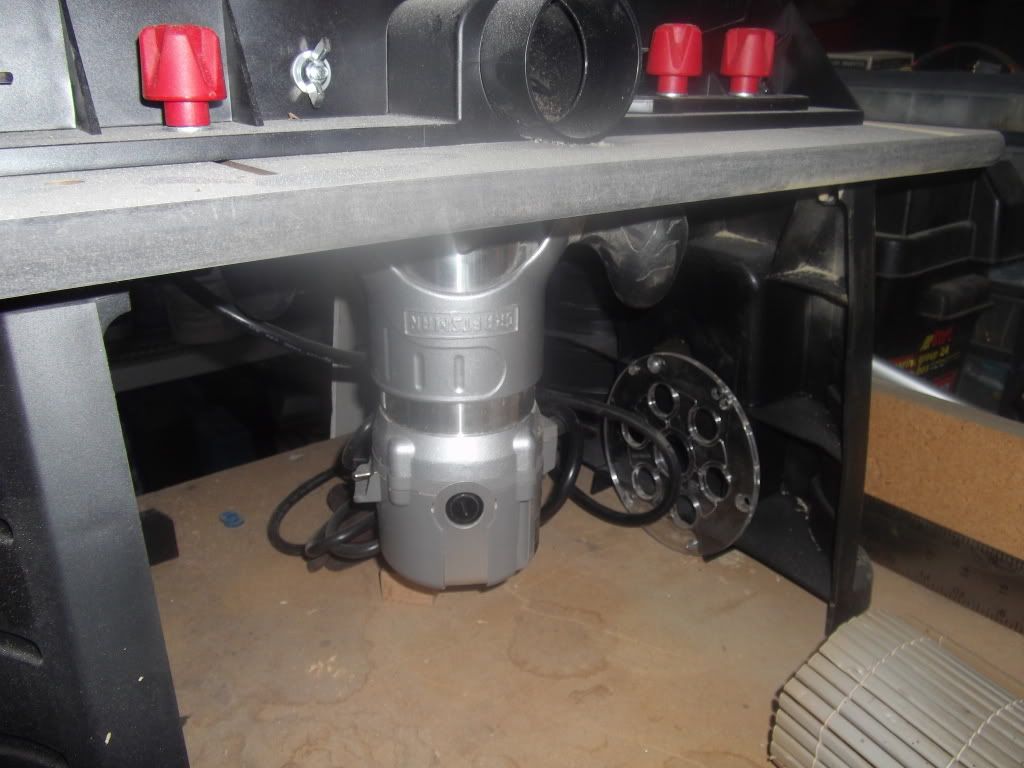 Craftsman router and table, both small and one of a few purchased new tools here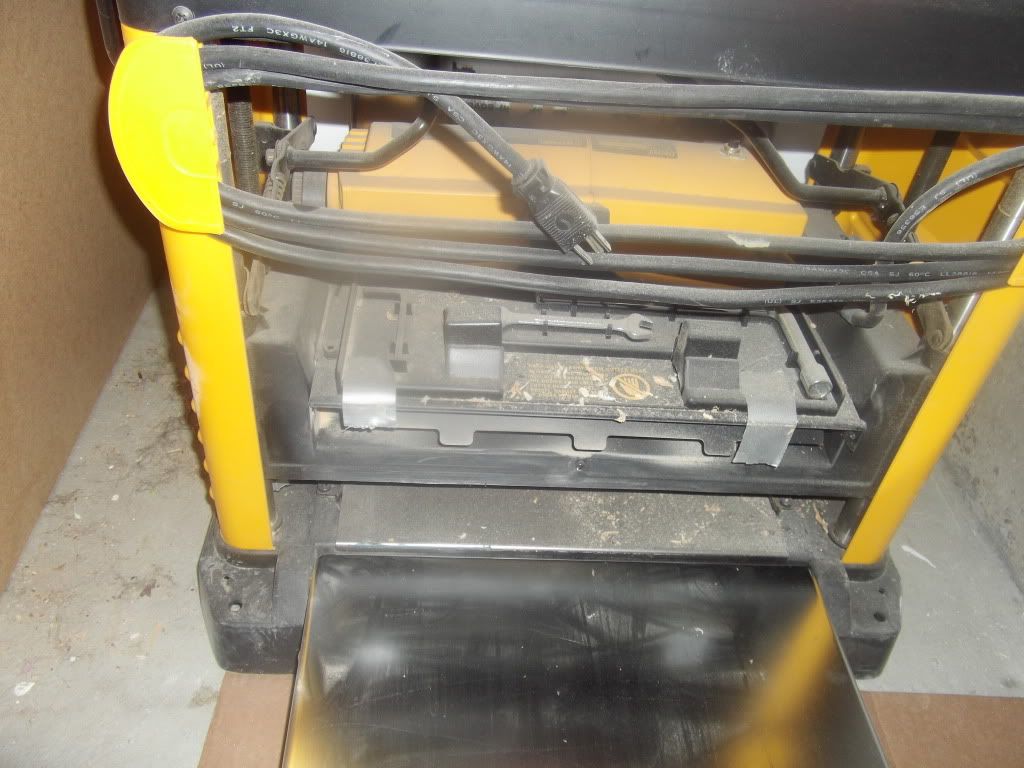 Delta planer loaned to me
That 10 inch firestorm table saw that got the ball rolling…(A K or two later and still going thank goodness for HF & Pawn Shops!) The table saw resides in a "Shopsmith" inspired cart which allows me to move it around the garage, with some difficulty, without having to bother Wife or Children for help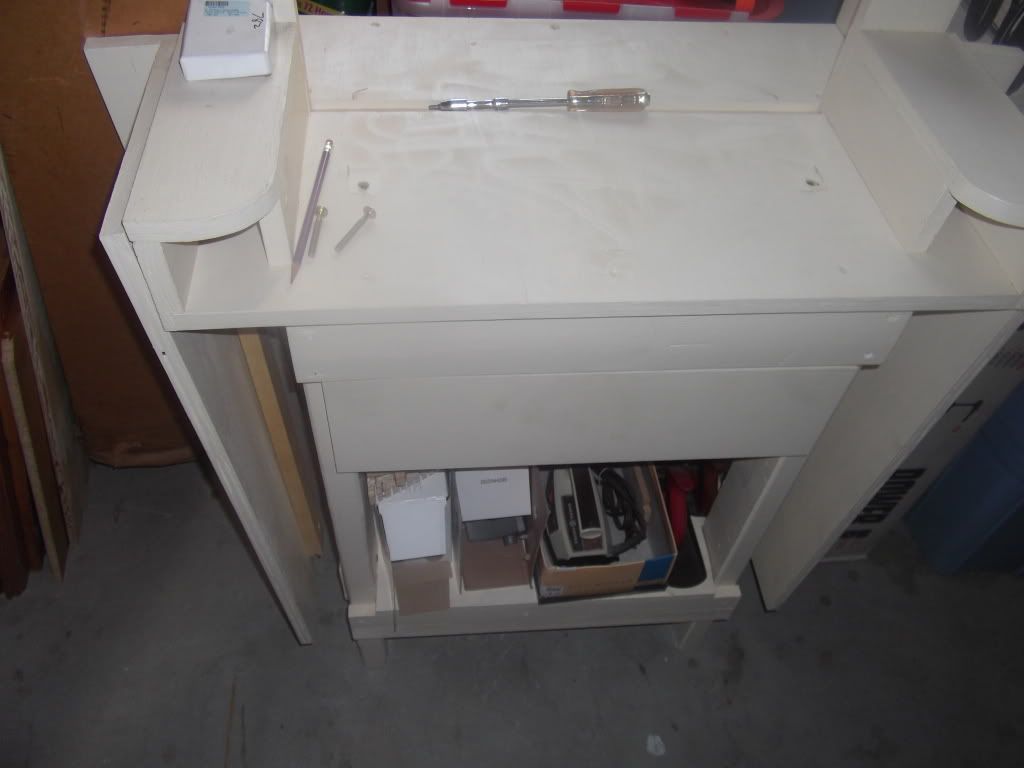 Truly my first project, a flimsy miter saw table with shelf and drawer sans miter saw (out on loan, remember?)
Smaller tools, odds and ends on their current residence, lets see where they end once garage gets re
situated.
Thanks for looking, Mario