Project Information
BEDOUIN FOLKLORE
Material: Olive tree root
Height: 52 cm, Length:85 cm, Width: 65 cm
First photo: A statue showing the Bedouin folklore symbols: The bedouin with a kaffiyah and akel (headdress and headband), tent, coffee set, camel and the inscription in Arabic along the path to the tent - the Bedouin's blessing to his guest.
Second photo: Focusing on the head of the Bedouin, wearing a kaffiyah and akel.
Third photo: Focusing on the tent. At the left side of the photo, the Rababa - traditional musical instrument having one string.
.
Fourth photo: Focusing on the g'zavh, tray and the finjans (coffee pot, tray and coffee cups(
Fifth photo: Focusing on the camel - used for transportation. Camels symbolize the economic status of the Bedouin.
Sixth Photo: Focusing on the script in Arabic. Bedouin's blessing when a visitor comes to his tent: "Ahlan Usahlan, Hayek Allah" meaning "Welcome, God bless you".
The root as raw material after clearing mud and removing the shell.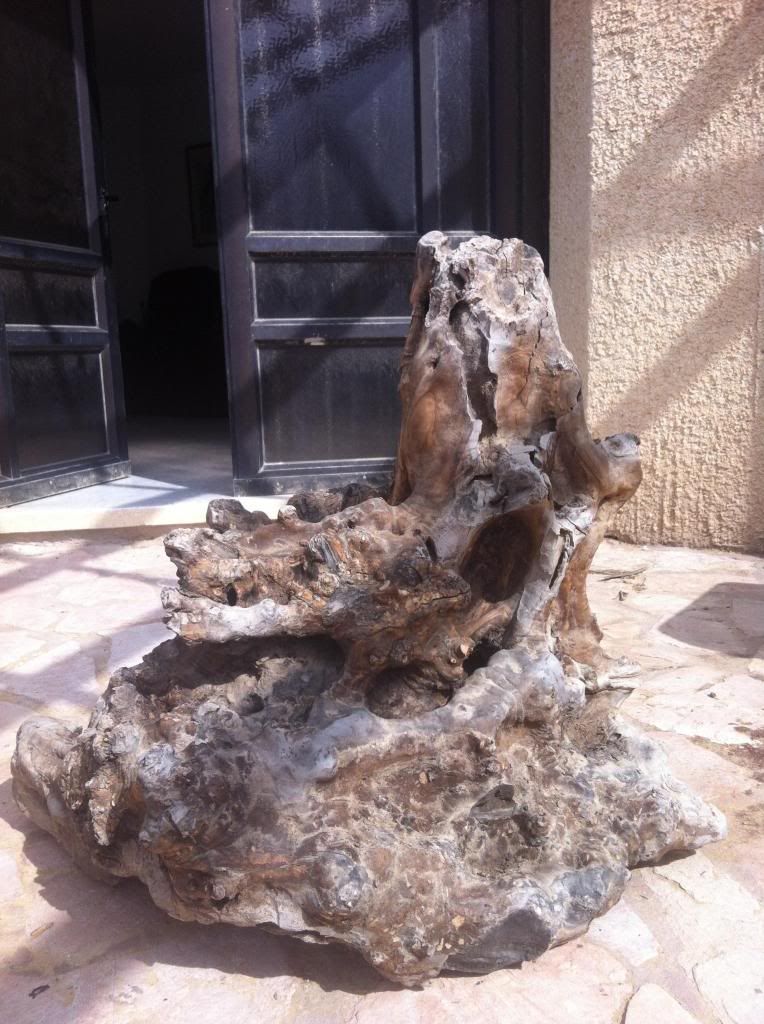 Gallery