Project Information
A gentleman commissioned this piece for his own birthday present. Well, here she is-Happy Birthday!
This net handle was made from the same piece of curly Claro Walnut that I made the last net. As a matter of fact, I nested it right next to the open space where that one came from. All of the writing on the net is engraved and inlaid with brass. The hoop is mahogany surrounded by beautiful, and hard, Wenge.
I will be showing it in the Sierra Nets booth at the Fly Fishing Show in Pleasanton on Feb. 24-26th. It's simply too nice not to! Much thanks to my client for allowing me to keep it through the show. Some of my other custom fishing nets can be found here on LJ, and on my website sierra-nets.com
Enjoy!
Note where Fly Addict's net was cut out to the left and in the north/south position from this one.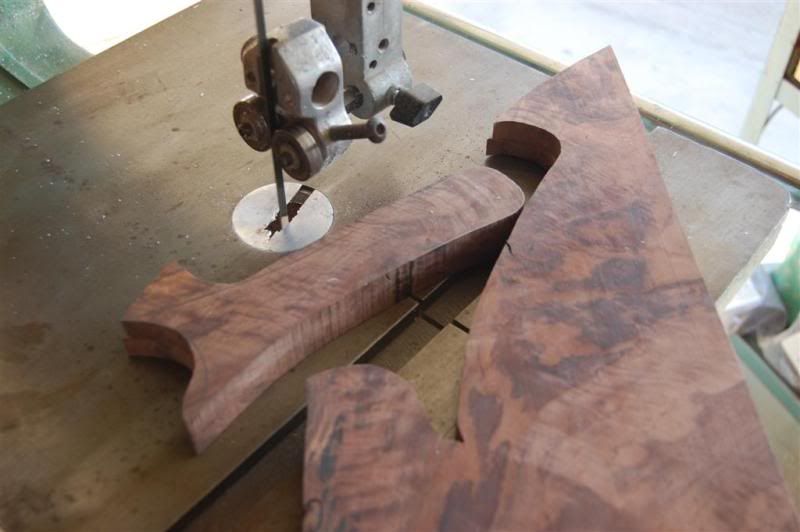 Crazy glue up!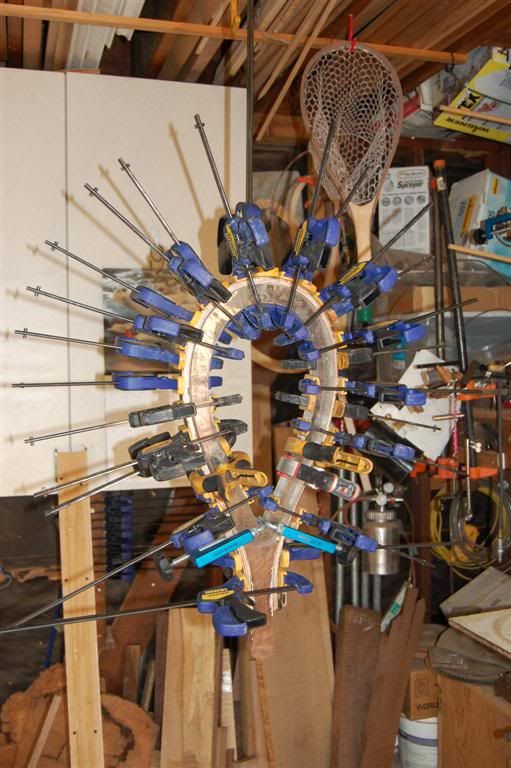 Planing the net after glue up.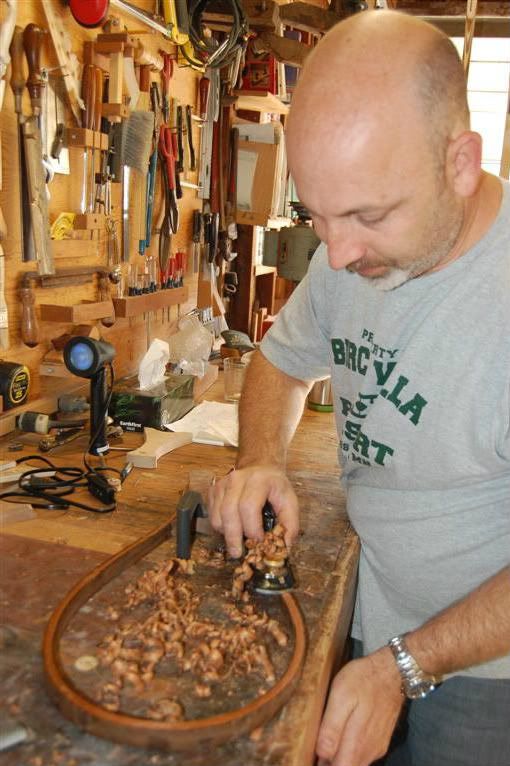 Carving in the name. To be filled with brass.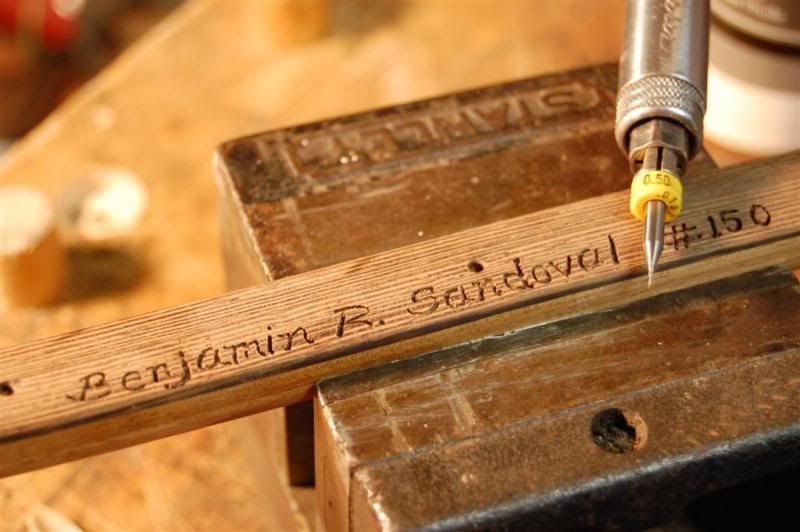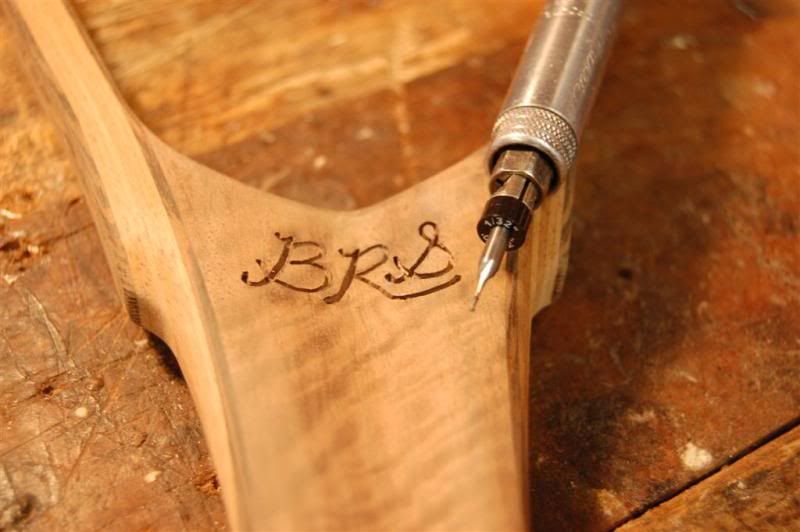 The finished product! This handle has some stunning figuring!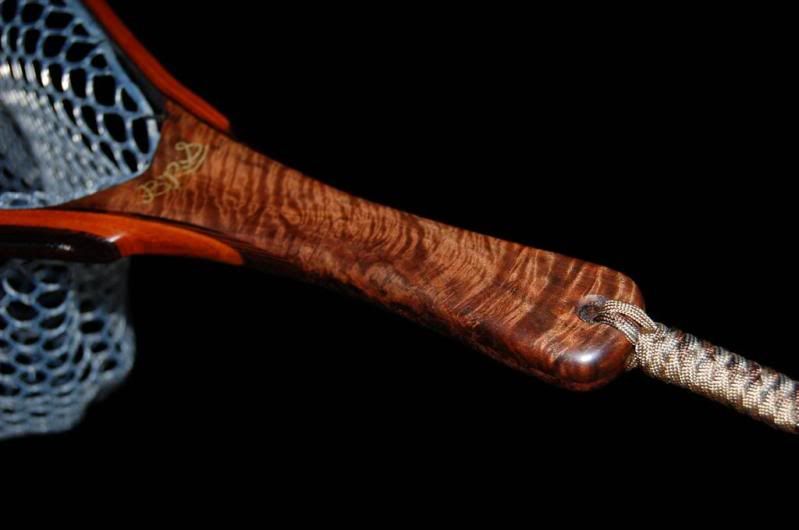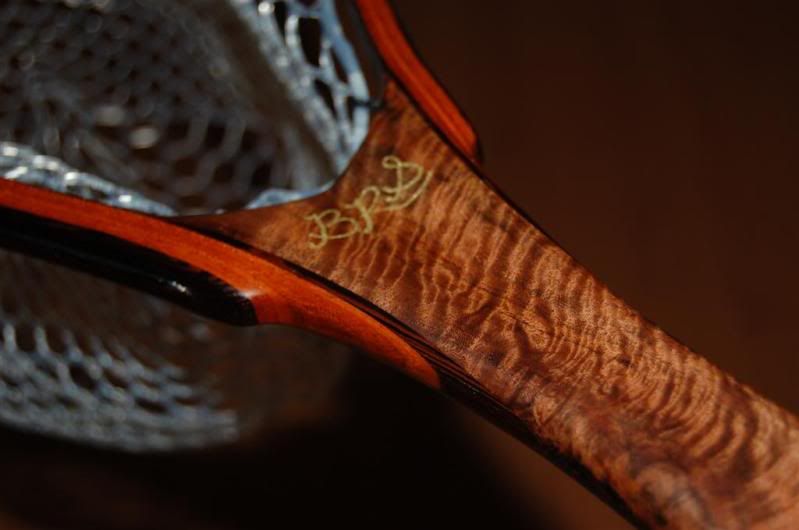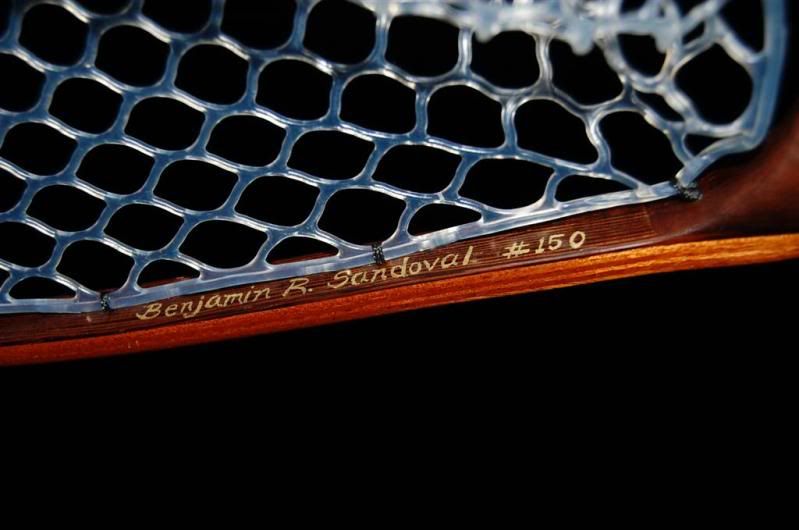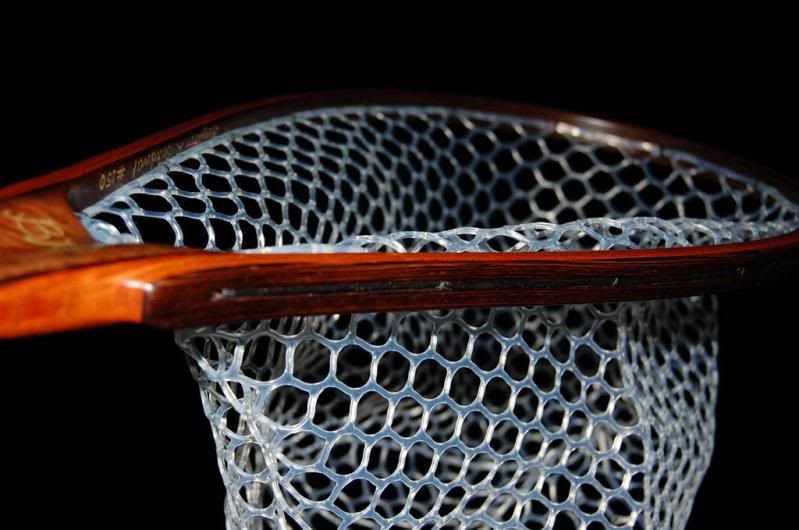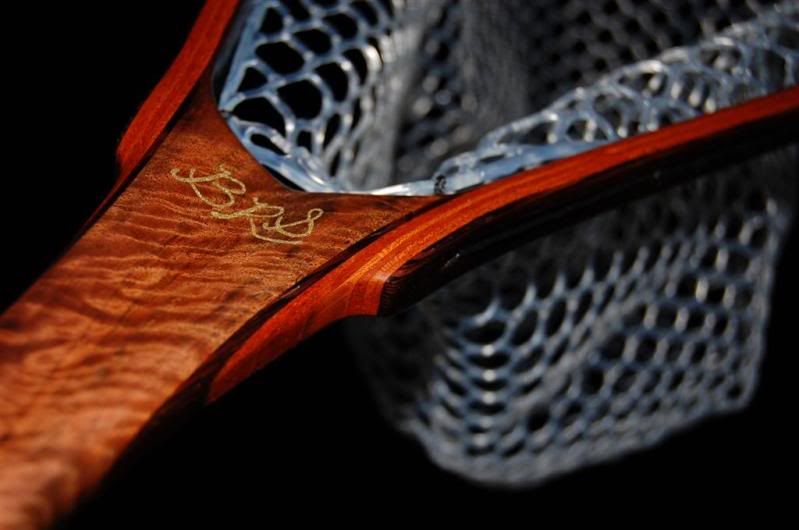 This is the back of the handle. It had a small inclusion in the center which I also filled with brass.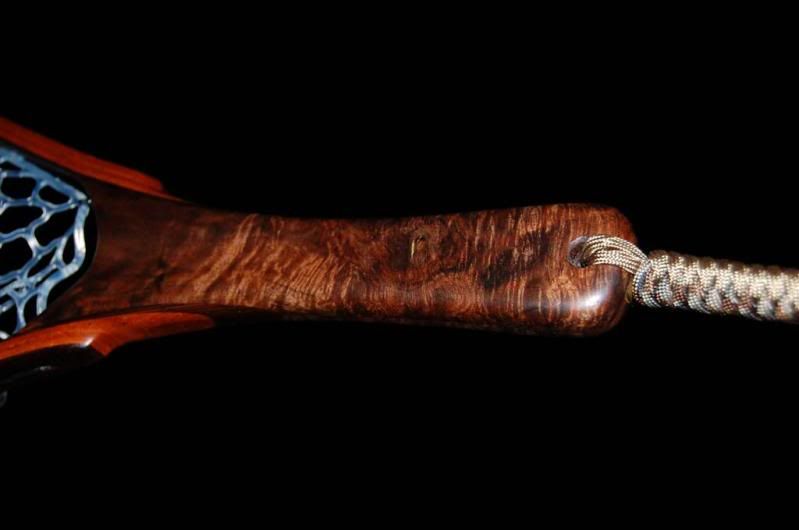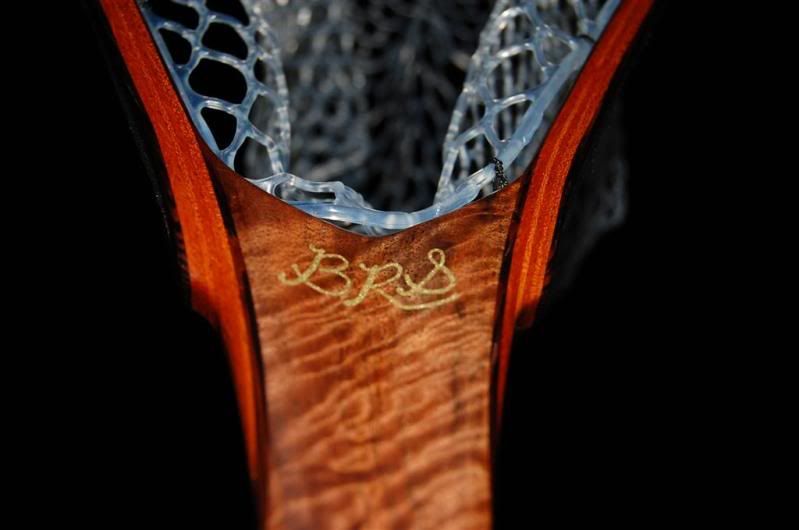 You have to see it in the sunlight to really appreciate its "movement."
Hope you guys liked seeing the process pics.
Other nets can be found
here on LJ
, and on my website
sierra-nets.com
Thanks for looking.
Greg Madrigal
Sierra-Nets.com
Gallery