Project Information
I took a break from building custom Fly Fishing Nets because my 17 y/o nephew was out visiting from Utah. He was staying with Grandma and noticed that G-ma could use a handy dandy napkin holder. So he stayed a couple nights and we sat down and designed for her a pretty darn nice one if I do say so myself! The base is wenge as well as the "spring", and the sides are Bird's Eye Maple. The finger pull is Carolina Cherry Burl. All are finished in deft semi.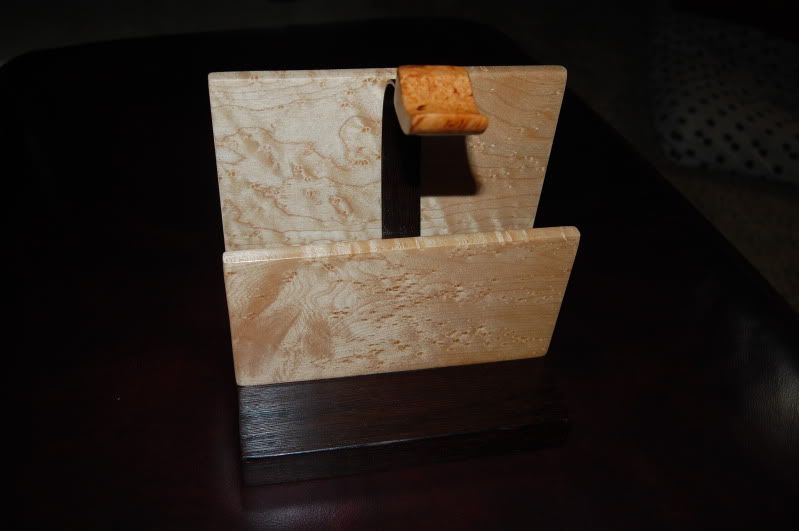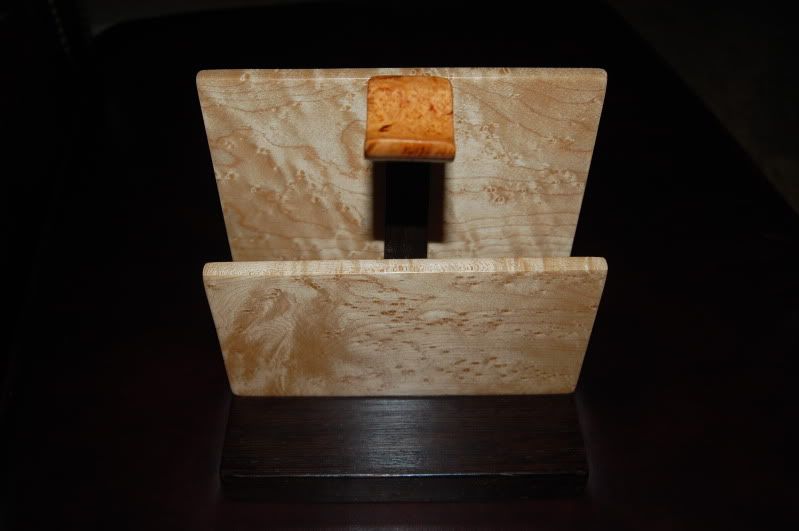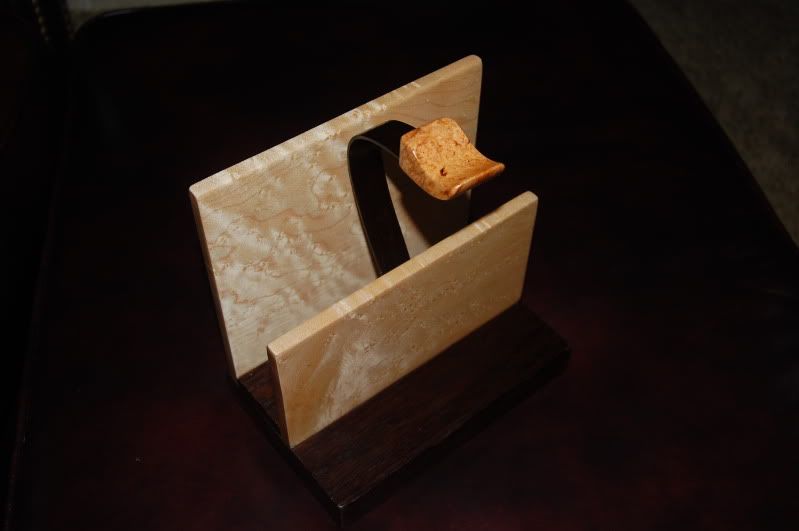 It took us 2 days to make on and off. We added the secondary 4/4 wenge base after realizing it wanted to tip when using the spring. The BEM is super nice.
This was his first functional wood project and he did most of the work including most sanding to 320. He seemed to really enjoy it so I am looking forward to teaching him how to build fishing nets if he's willing.
The bent laminated Wenge "spring" does a nice job of keeping the napkins on the holder.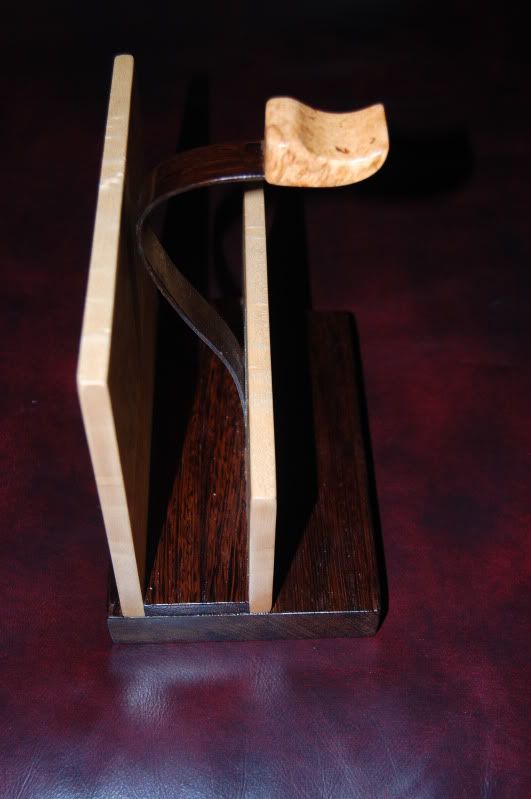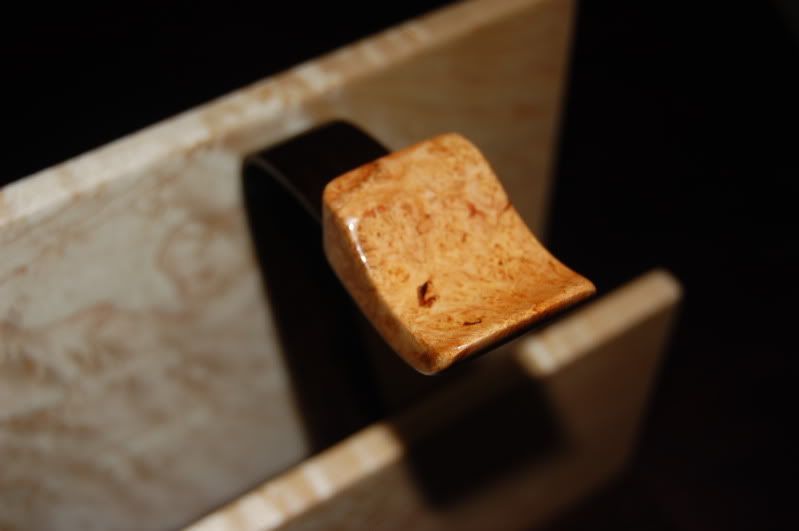 It was great spending time with him as he has lived out of state almost his whole life.
Grandma REALLY loves it too!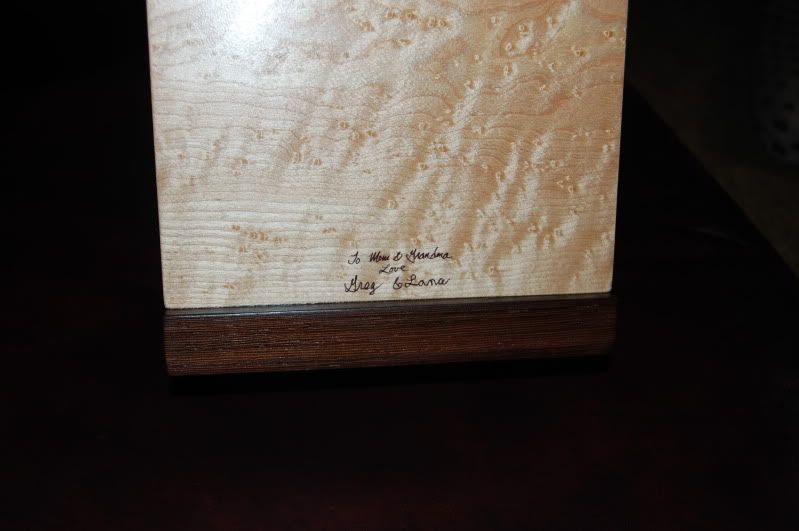 Gallery