Project Information
I decided to make another brace. This is small, to be used as would an eggbeater, such as for drilling holes for screws. It can also be used as a driver.
The total length is 400mm (15 3/4") with a 100mm (4") throw.
Materials: West Australian She-oak body and Tasmanian Blackwood pad.

The pad …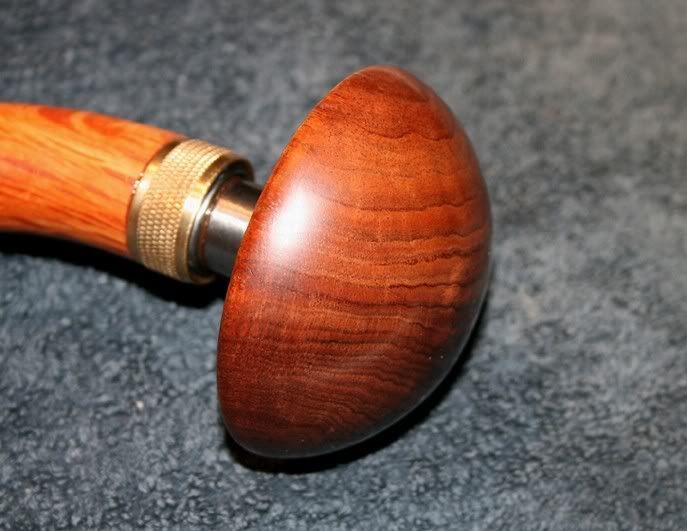 An old, rusty Stanley brace sacrificed itself for the upper connection. This turns so sweetly.
Finally, the chuck is made from a spring-loaded clip-on driver holder. I wire brushed the anodising back to a steel finish.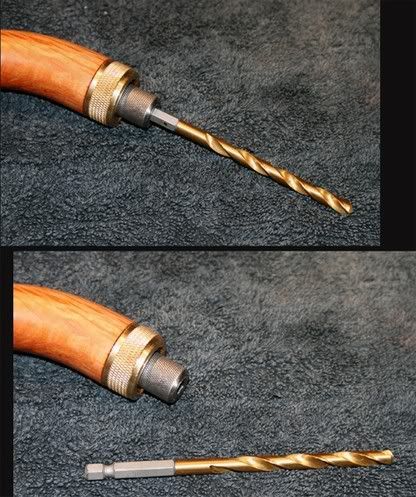 Construction: after bandsawing out the basic shape, the final body shape was achieved with rasps and scrapers. Sandpaper to smooth. Oil, shellac and wax to finish.
Thanks for looking.
Regards from Perth
Derek
Gallery