I ended up having to go back and buy another length of the the planks and the wood for the legs.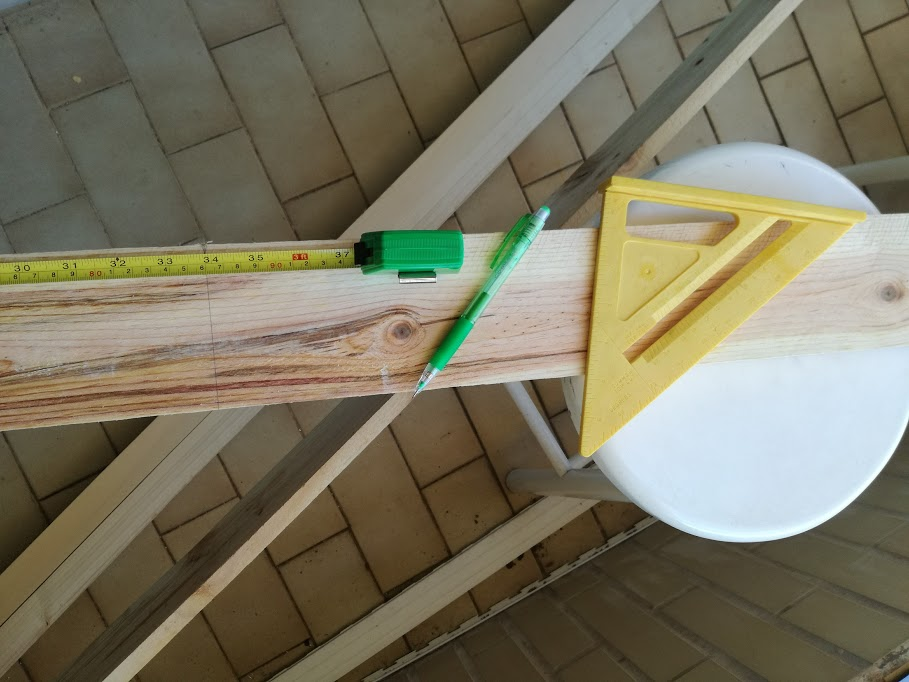 No workbench, so we make do with what we have! 2 stools support the wood as I measure, mark and get ready to saw.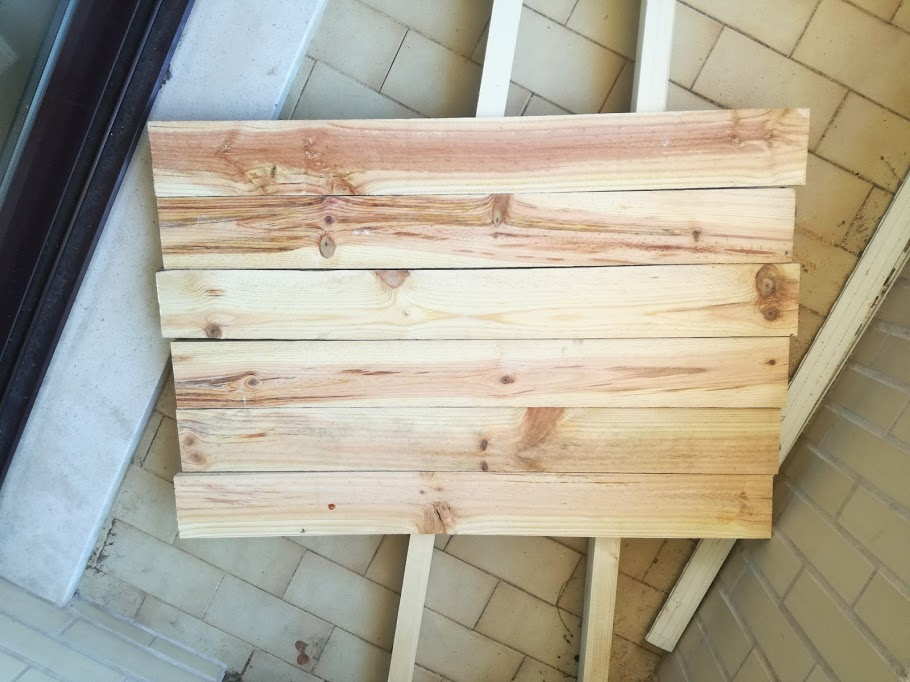 Rough idea of how it will look, I bought the cheapest of the cheap planks, and will be using a hand plane to knock down the edges a bit until they match up.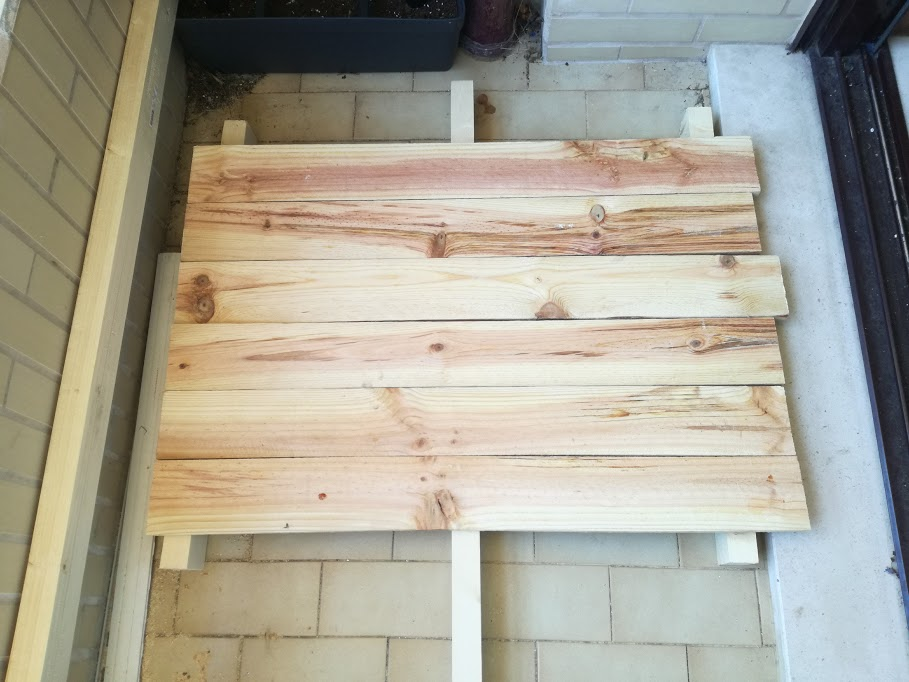 Another photo, because I can!
This was in day 1, my back was shouting at me like crazy! With no bench, much of the measuring and work is done bending over.
-- Shaun, South African living in Portugal
---