It's geting closer to looking like a router table
I finished up the bottom drawers today. You can see I had a couple of scratches that I thought were small enough to sand out. That turned out to be a pretty signifcant error in jundgment. About halfway through the sanding it became apparent to me but, like the energizer bunny, I kept going and going.
I thought about flipping it around and using the other side as the face but the color and grain on the other side was too different and I wanted the fronts to match. All things consiered it's a relatively minor issue though and it will serve as a reminder to me.
But the drawer space is a plenty
I've got room for the Bosch power planer, the Kreg Jigmaster, Porter Cable Router case, and something else that I haven't decided on yet.
This one will be the router bit storage and is going in the top right.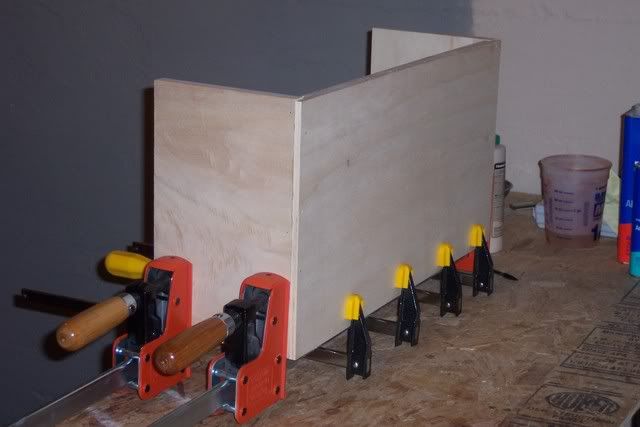 I ran out of shellac today so I called it quits with that glue up.
-- I've cut that board three times and it's still too short!
---