Finished framing in the storage room .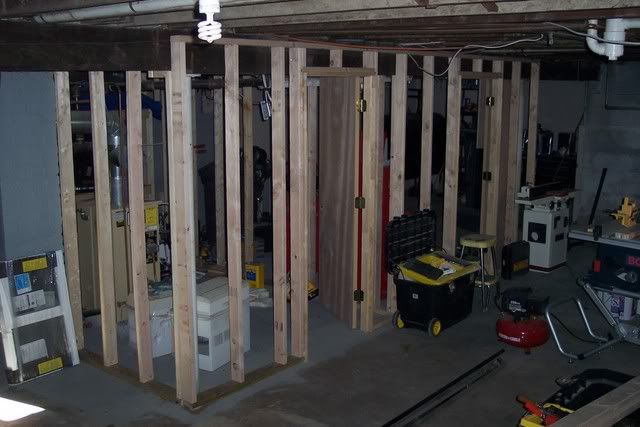 and started on one of the shop walls.
That glass block window on my fancy OSB assemby table is a replacement for the laundry room.
Shop cat refused to get out of the picture. Here's the mess that it will be replacing.
Here's the other half of my French Door that someone thought would make a good table.
and a table that I think will make a good something else (I'm saving this one for the lumber)
Going to try and hang some sheet rock this weekend.
-- I've cut that board three times and it's still too short!
---