Last month as a condolence prize for turning 30 years old I received from my in-laws a few items from my Amazon "woodworking" wishlist. I'll admit i sorta milked this whole turning 30 thing because my friends and family really did some damage to my woodworking wish list (sadly no sawstop). So today I'm reviewing the Wixey Mini Digital Height Gauge. These can be found at your local Rockler right now on sale for $20 so not a huge investment.
Thanks for the battery Wixey!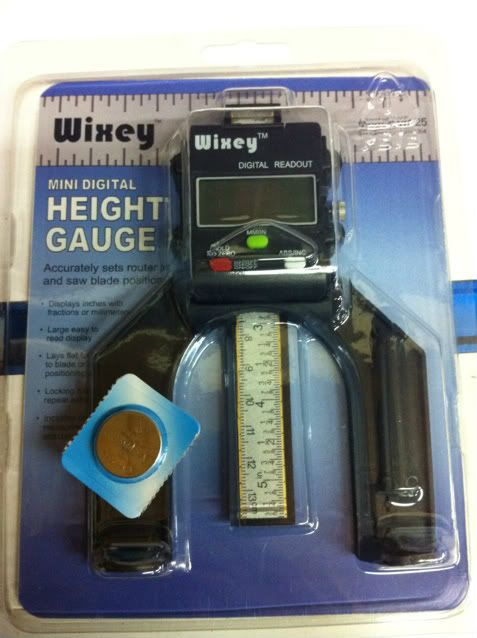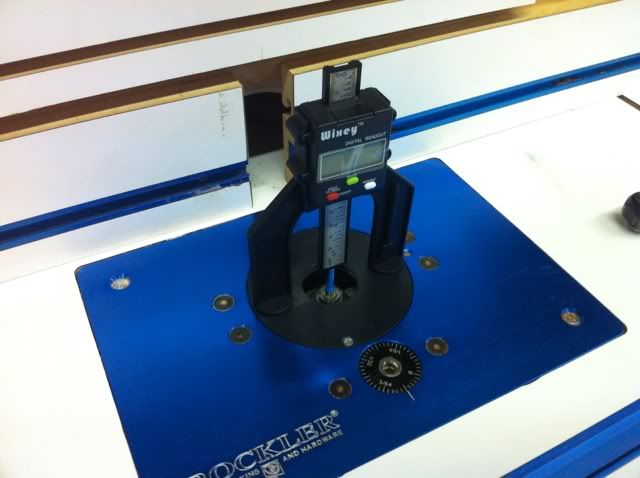 First use!
You've all been there at your router table, table saw, or whatever trying to get the exact measurement to the top of your router bit or table saw blade. Adjust, measure, adjust, measure, up, down, down, down OK i think that's 1/4 inch. So I figured I'd give this little baby a try. Wixey makes a whole cool line of digital measurement tools. If you haven't tried some of the digital measuring products I highly recommend them, they will not only save you time but frustration. This little guy comes ready to rock including the little nickle battery which if not included are normally not something just laying around the house. I quickly feel in love with this little depth/height gauge. When you want to measure a depth of something Wixey includes a little attachable needle and conveniently makes it nest in the foot!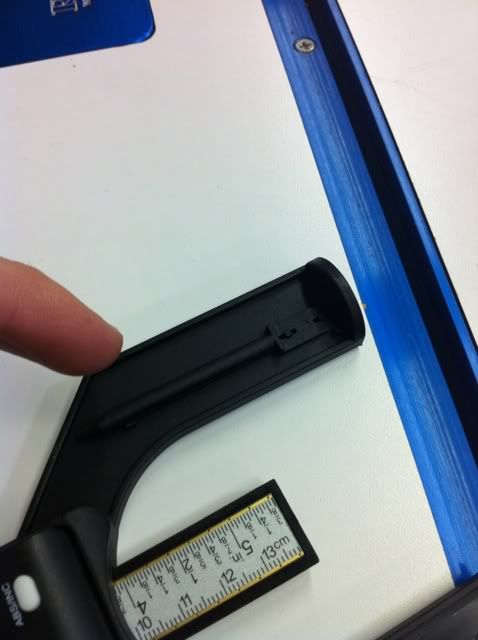 Sweet depth gauge needle stored conveniently!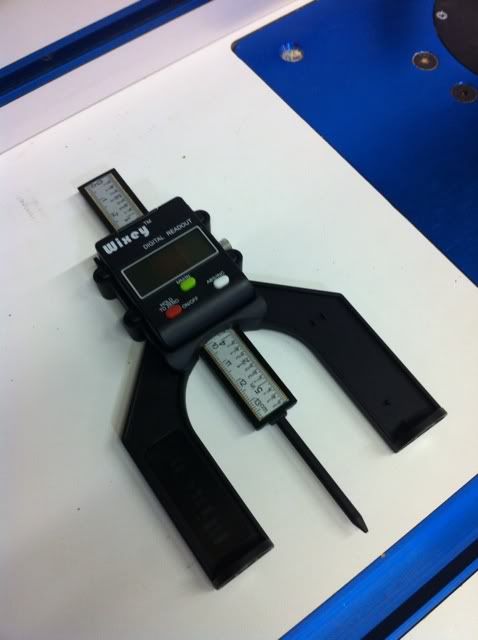 First you set the gauge on the table top or in this case the router plate and push the ruler down to the plate and zero out the gauge now your ready to get your reading. Unfortunately since most router plates are aluminum the magnets on the feet don't work and if there was one improvement I'd make it would be to make the base itself heavier so I could adjust the bit height without having to hold the feet down.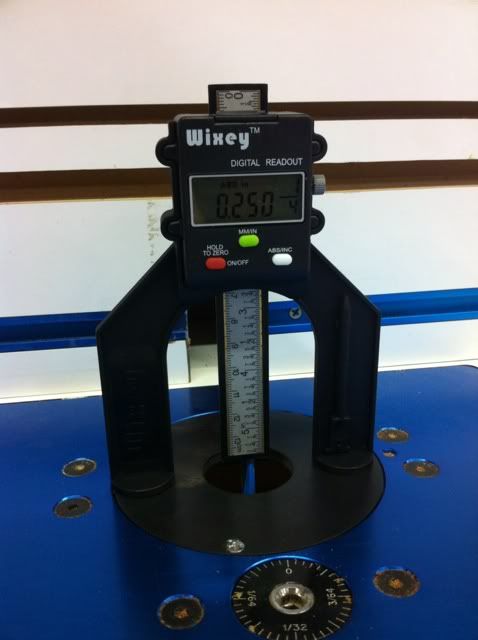 Bingo 1/4 inch and ready to route!
Overall I wish I would have gotten this guy sooner because it makes things just so dang easy especially when at the router table and finding the top dead center measurement at the table saw. So next up on my reviews of the Wixey line of products is the Digital Planer Readout for my Dewalt 735. Once i get it installed and tested I'll be posting it up here.

-- Brad -- www.bradfordwoodworking.blogspot.com
---