So here is my start of the restoration of the Stanley #3 and #4. I picked these up after going to pick up an air filter from a guy on Craigslist and low and behold he had a few planes he didn't mind selling me for $15 for both. I'm going to try and include some videos on here as well since I know we all love seeing those!
My goals are to bring these beauties back to life bright and shinning and creating some paper thin shavings. The blades look decent still and after cleaning we'll see what we actually have under there.
The beds look ok but it seems the #3 is a little worse off than the #4.
My cleaning and sharpening process is probably going to go as follows.
1. degrease and air jet clean.
2. Electrolytic Cleaning – I saw David's series on using electrolytic cleaning to resto hand planes and other items. So I've included my setup for this method. I used that basic 5 gallon bucket with solid core copper wire to rig up the wiring. I am regretting putting the wire holes so low because now I'm having a hard time with long parts but it's still manageable. I couldn't find Arm and Hammer Cleaning soda so I'm using OxyClean and it's working great. The Battery Charger is running 12V/6amps and man it's a bubble machine!
3. After cleaning and soak I'm using the medium scotch brite pads to take the last bit of crud off.
4. Depending on where the paint is at after cleaning some touch up may be necessary.
5. I intend to use water stones to bring the blades back to their full sharpness glory!
Ok lets get started!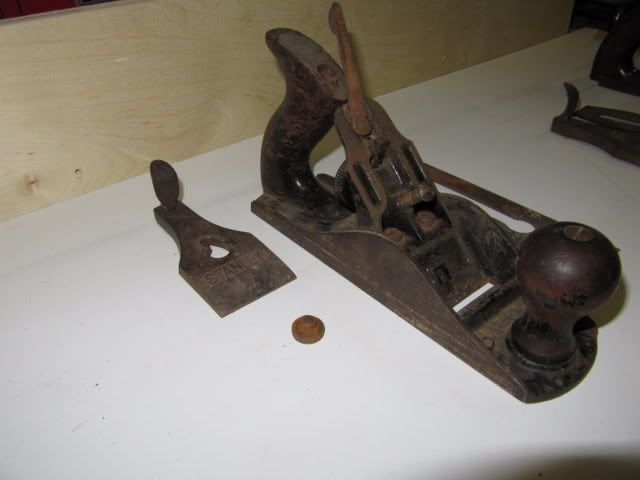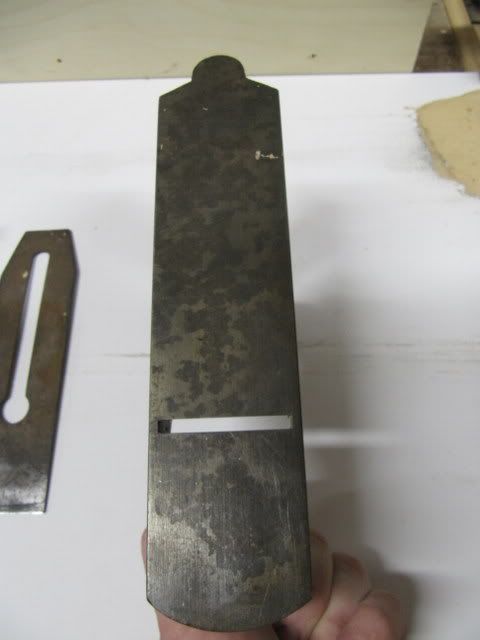 -- Brad -- www.bradfordwoodworking.blogspot.com
---