click the marker to see the address
My shop is in our one car garage. Not a lot of space but it is out of the weather. Except the heat! haha
Located in Glendale AZ USA
Here are the pics I promised.
A LOOK IN THE DOOR

MY WOOD STORAGE

DRILL PRESS AND SHELVING

MAIN POWER TOOLS BAND SAW, TABLE SAW, AND LATHE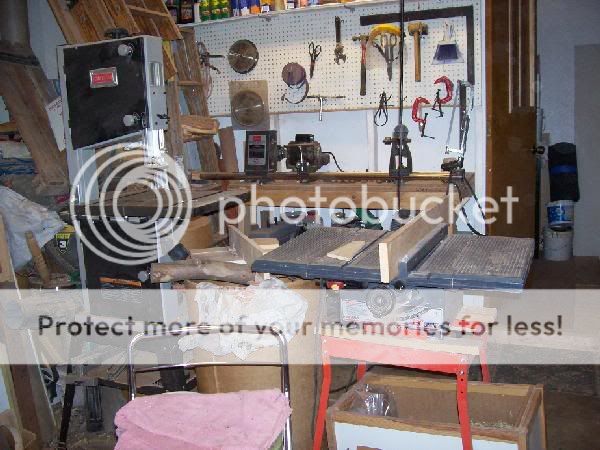 LATHE AND UNDER STORAGE, DREMEL,HAND PLANER, 1X30 SANDER, WORKSHARP, GRINDER, CUT-OFF SAW

WORK BENCH (hidden project for now) UNDER STORAGE, ROUTER TABLE, PLANER, JIG SAW

I EVEN HAVE A CLOCK AND THERMOMETER TO SEE HOW CRAZY I AM WORKING OUT HERE MID SUMMER!

Hope you all enjoyed the tour. It is not much but there are quite a few tools in there. I hope someone stops buy for a visit sometime.
Scrappy
-- Scrap Wood's the best...the projects are smaller, and so is the mess!
---