The table is now resting proudly in the dining area of its owner, waiting for its first spaghetti sauce splatter.
I finished the base with my usual round of General Finishes Seal-A-Cell and multiple topcoats of Arm-R-Seal, then rubbed out with wax and steel wool. I connected the top to the base with oversized holes, threaded inserts and 1/4-20 machine screws/lock washers.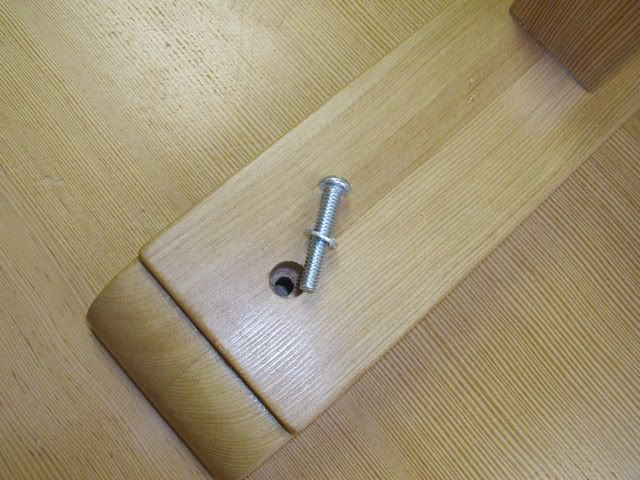 (Screw holes)
(Inserts)
As you can see in the pictures, I didn't spend as much time working the underside of the top as I did the topside. I figured that anyone looking at the underside probably had too much to drink and wouldn't notice anyway.
The first marriage of the top to the base went well and immediately invited some chairs and guests.
(Together at last)
Overall, it was a good build and I had fun teaching a bit of woodworking to my "apprentice".
(foot)
(Peg)
As an extra gift, I made a trivet and candle holder out of the cut-off and waste from my over-flowing cut-off bin. Heck, no need to just let it, well, go to waste!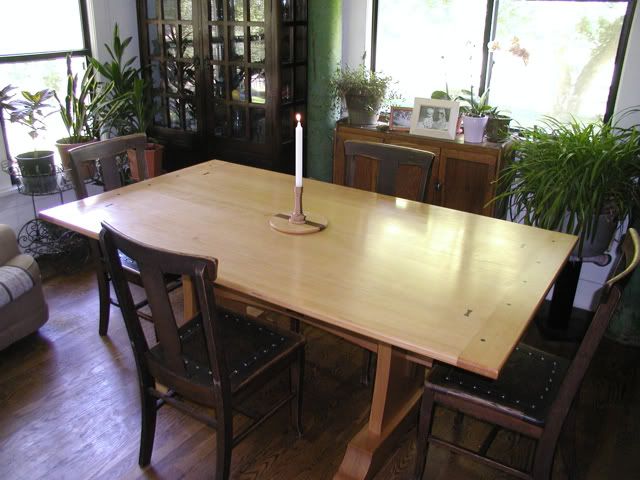 (Delivered & Installed)
Now…onto another project.
-- GSY from N. Idaho
---