I'm about as good at blogging as I am at woodworking, so I haven't been very good at keeping this going. I have spent the past few weeks working with a bit of vacation thrown in but have got back to work on the trestle table. I am at that stage of a project that I really want to be done with it, so I purposefully slow myself down so I don't make stupid, rushed mistakes.
I cut the curves on the feet, risers, beam, and support arms on the band saw and then did lots of sanding on the spindle sander. The fir is really "chippy" and I had originally planned to pattern route the final curves from my templates, but felt that I might get to much chip out and went with the sander. It did ok with some final hand work.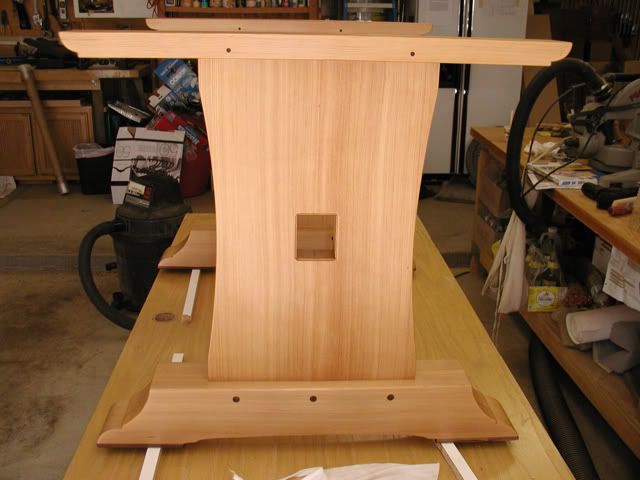 (Starting to finish)!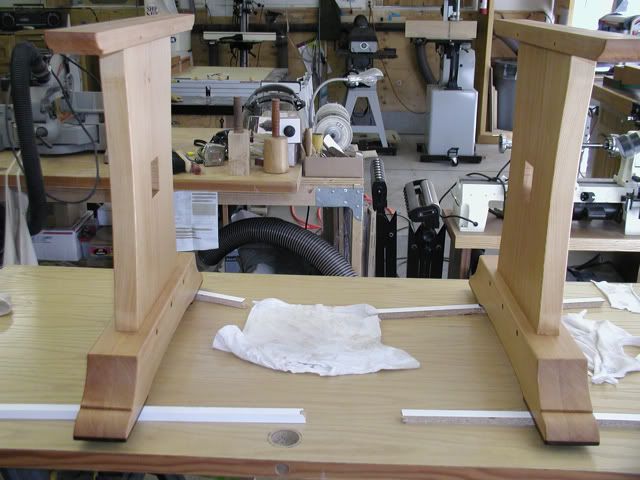 The risers are connected to the feet and support arms with long mortise and tenons which I doweled like a breadboard end to allow for movement.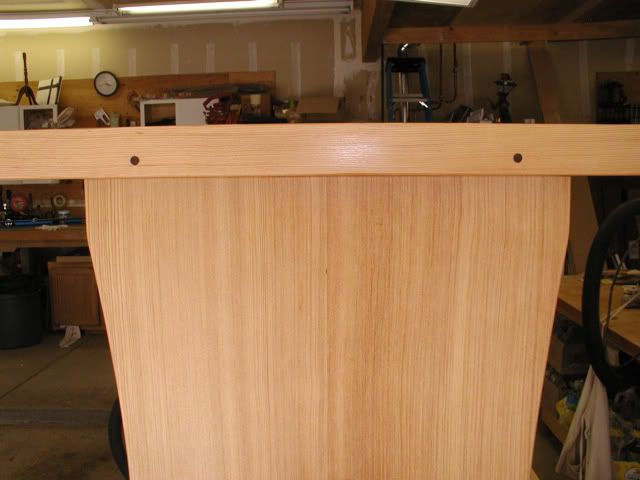 I inlaid large walnut dutchmen on both sides of the beam to match the pattern of the top. Fortunately, one of the cutoffs from the beam had some really nice grain patterns, so I used the scrap for the dutchmen.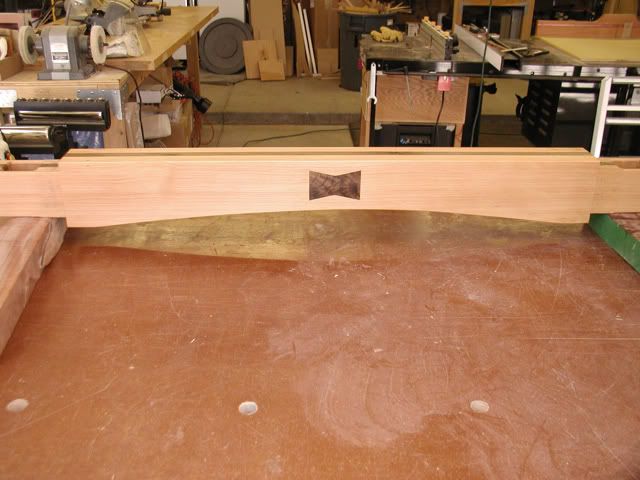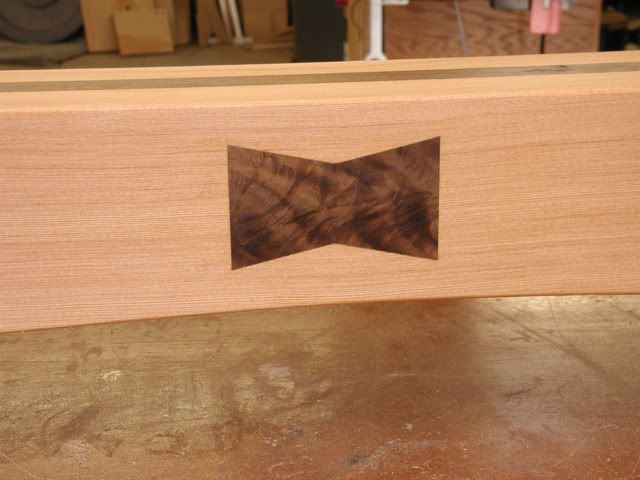 >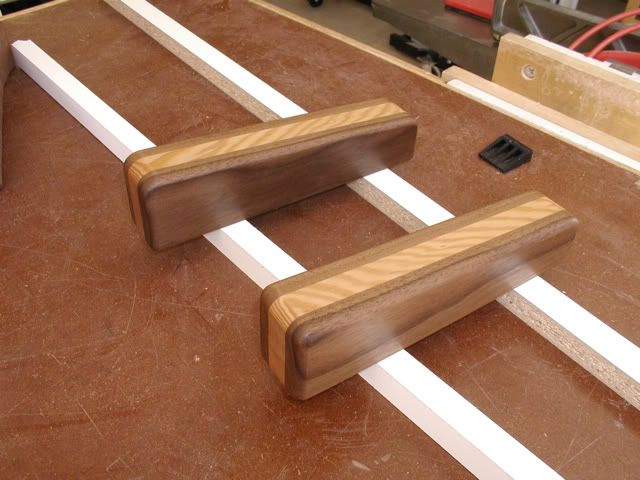 The pegs have been cut to size and fit quite well. I am amazed at how stable this base is with just the pegs holding it together. There is no racking or wobble at all. I just need to finish the final coats of varnish and next time you see this, it will be posted as a complete project.
-- GSY from N. Idaho
---