Unfortunately, it has been a while since I did any meaningful work on the table. I was hoping to take the top to a friends workplace to use their widebelt sander, but a family tragedy occurred and I didn't want to impose myself during their time of grief. My daytime job has me working weekends and it has been raining non-stop. Oh, so is life.
Since the last update, I hand planed the ends flush to the top and hand sawed them flush to the edges, then routed a roundover profile around the entire thing. I broke out the belt and RO sander and carefully finished the final sanding.
During all of this, my makeshift assembly table (a very big solid core door and a set of saw horses) collapsed and my hand plane nose dived into the top making a VERY big dent and gouge (the door shifted off the saw horse as I wasn't paying attention during my planing). I steamed the dent back out but there was a significant chunk of wood missing. This was solved with an inlaid walnut dutchman to fix the defect. I then did a symmetric pattern to make it look like a "new design feature." The first coat of oil is on, and looks pretty good so far.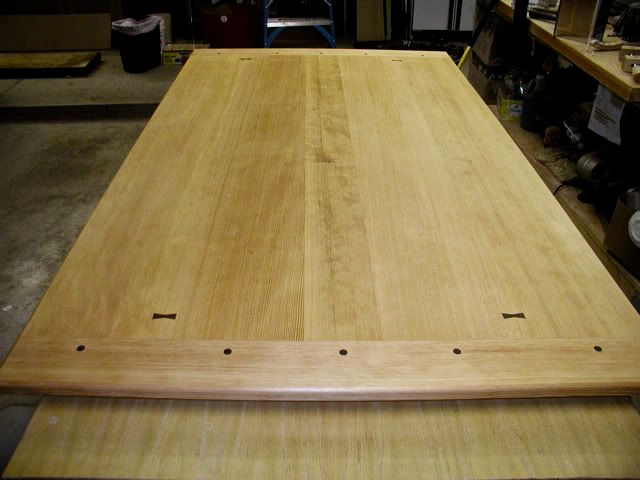 First Coat of Oil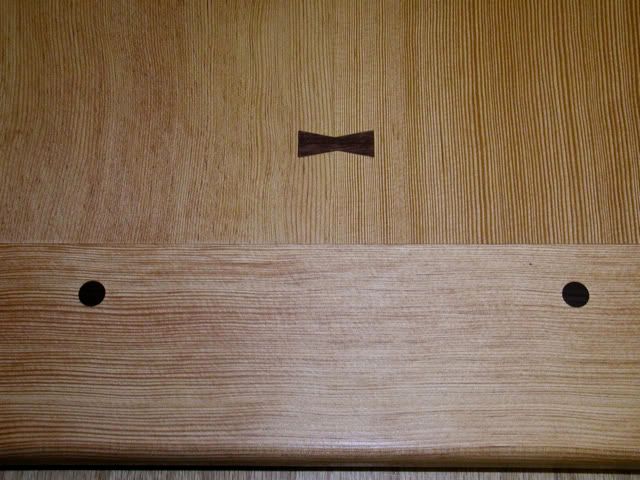 Dutchman & Steam Repair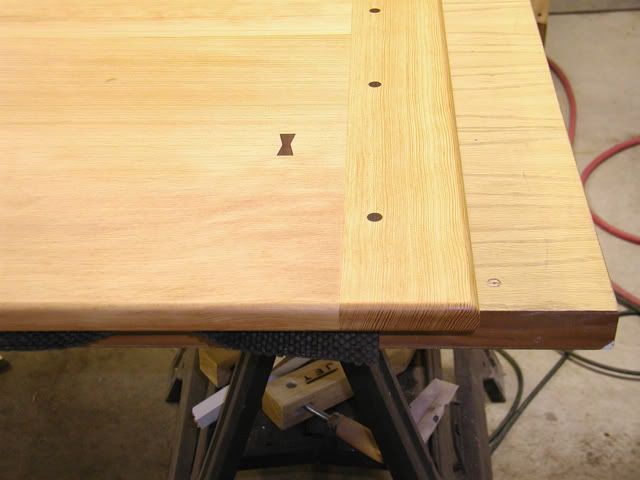 Breadboard End
The table is as flat as I think I can get it with my hand tools. I start working on the base next. We worked out a design and full scale drawing for the base and I got a 10/4 rough slab of air dried VG fir from my local wood monger. I've made my offerings to the Gods, and hopefully the next phase will go a bit smoother.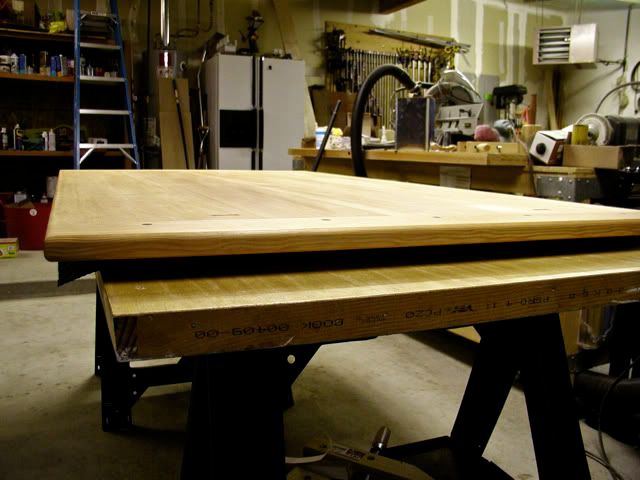 As Flat As I Can Make It!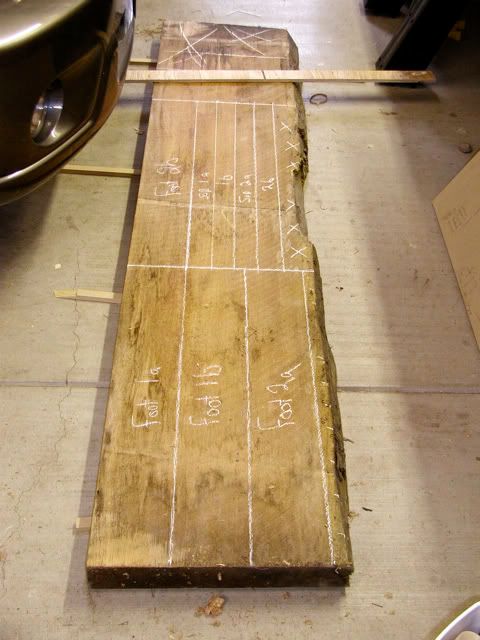 Fresh Wood….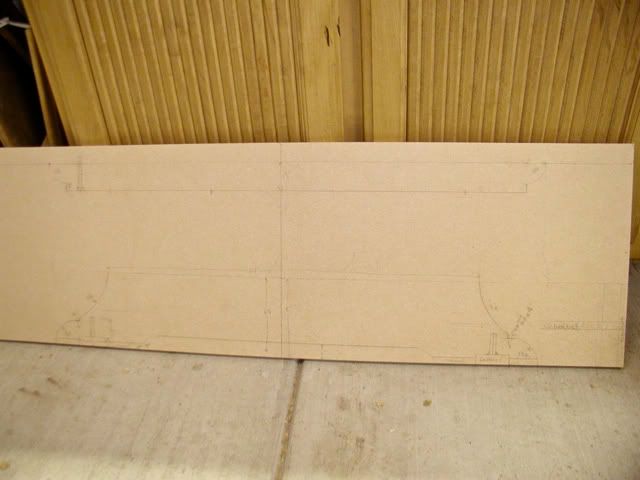 Scale Drawing
-- GSY from N. Idaho
---